Top 10 Moments From ReedPop Metaverse
Come for the hi-jinks and stay for the cook-off that determines the fate of an entire planet.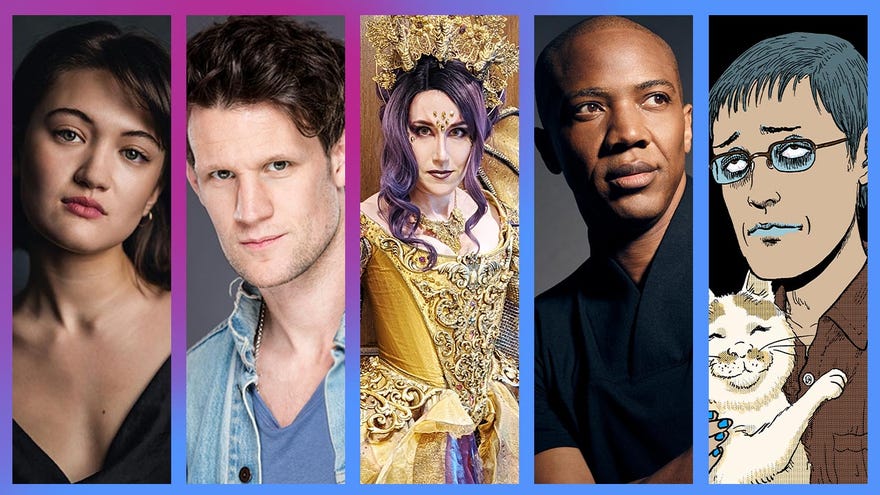 The ReedPop Metaverse was full of funny, insightful, and truly memorable moments - here we track down the top 10. The ReedPop Metaverse took place on August 13-16, 2020 and invited fans into a virtual world full of one-of-a-kind interactive experiences with celebs and creators, panels, exclusive merch, and the chance to connect with other fans from around the world. If you missed any moment from Blink 182's Tom DeLonge talking about aliens to Stranger Things' Joe Keery telling stories about who he was most star struck to see on the red carpet you can check them out on our YouTube page.
The ReedPop Metaverse truly had something for everyone with content ranging from anime to cosplay to comics to movies and TV and everything in between. Fans were able to grab one-on-one time with their favorite celebrities and even ask them questions in the live chats. Here are the 10 top moments from the ReedPop Metaverse.
1. The Eleventh Doctor Reunites With the Ponds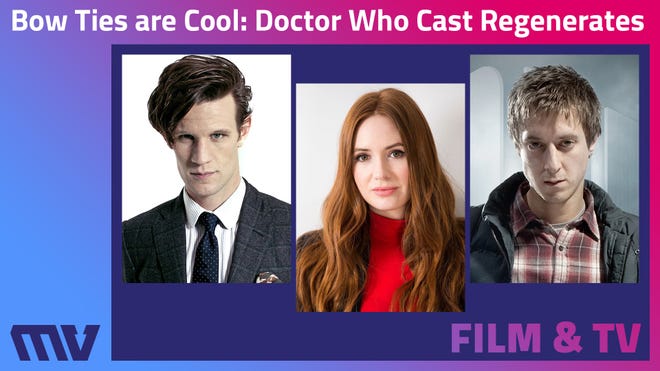 The Eleventh Doctor regenerated into the ReedPop Metaverse to reunite with his beloved Ponds! Matt Smith (Eleventh Doctor), Karen Gillan (Amy Pond), and Arthur Darvill (Rory Williams/Pond) were all on hand to look back at their time in the TARDIS. The trio recounted their Doctor Who memories including their favorite items stolen from set (like a Cyberman head for Matt) and the best gifts they've received from fans at cons (3D printed TARDIS for Karen).
Get your Doctor Who autographs here.
Pick up your Doctor Who merch here!
2. Ashley Eckstein Answers Fan Questions
Ahsoka voice actress and Her Universe founder Ashely Eckstein joined ReedPop for her first Q&A since the series finale of Star Wars: The Clone Wars. She shared her favorite memories from the entire series, as well as what made recording season 7 so special. Ashley answered questions from fans about what's on her bucket list, her Star Wars crush, and her go to Disney snack and ride. She even jumped into the YouTube live chat to join in on the fun firsthand! Watching Ashley chat with bff Bret Iwan (aka the official voice of Mickey Mouse) and answer some never before asked question was a truly joyful experience.
Want to take a piece of the Metaverse home with you? Grab the exclusive merch here!
3. The Star Trek: Picard Cast Discuss Their Journey
One of the most touching moments from the Star Trek: Picard panel was the cast discussing their Star Trek origin stories. The actors aren't just part of the show, they have a personal connection to the franchise. Michelle Hurd (Raffi Musiker) recounted a moving story about growing up as a mixed child and being introduced to Star Trek through her Black father who wanted his daughters to see inclusive television. Evan Evagora (Elnor) found the show through his Trekkie loving mother. And while Isa Briones (Soji /Sutra/Dahj) didn't have a connection to the series as a child, she's since done her research - enough to fangirl over Jonathan Frakes and Marina Sirtis when they guest starred on the series.
Take home a piece of the Star Trek magic for yourself! Autographs from the Star Trek: Picard cast are still available for purchase here.
And if you want to look your Starfleet best you can pick up some Star Trek merch here.
4. J. August Richards Gets Personal
During his ReedPop Metaverse panel, J. August Richards opened up about his coming out, the Black Lives Matter movement, and his iconic roles on Angel and Agents of S.H.I.E.L.D. The conversation was truly inspiring. Listening to Richards felt like you were really getting a deep insight into who he is as a person. His storytelling is deeply moving and made for a fascinating conversation with moderator Victor Dandrige.
If you need your Agents of S.H.I.E.L.D. fix check out the Marvel merch here.
5. Comic Book Creators Talk Best Comic Book Moments
All readers have that comic book moment that defined them and turned them into a fan. This panel put the comic creators in the hot seat to talk about the moments that shaped the direction of their careers. Scott Snyder, Greg Capullo, and Khary Randolph discussed everything from the first comics they ever read to inspirations to how they knew they wanted to create comics. There was so much to be learned from listening to these creators, plus some amazing art to see their storytelling process.
Get your comics merch here!
6. The Oxventure Crew Goes to Space
The bravish Oxventure crew joined the ReedPop Metaverse and found themselves on a new adventure - in space! Corazon, Merilwen, Dob, Prudence, and Egbert ended up on a spaceship with a hostile A.I. and lots of dead bodies. Just another day for this group really. Come for the hi-jinks and stay for the cook-off that determines the fate of an entire planet.
Rep the lads with Oxventure merch here!
7. Overwatch Voice Actresses Get Silly Playing Jackbox
Anjali Bhimani (Symmetra), Carolina Ravassa (Sombra), Jen Cohn (Pharah), and Lucie Pohl (Mercy) entered the ReedPop Metaverse for some very funny (and at times very dirty) Jackbox games. Through rounds of Quiplash and Drawful the Overwatch voice actresses battled it out with truly hilarious results. There's really nothing better than watching a group of people who clearly enjoy each other's company just having a good time. Plus you'll never look at a cactus the same way again.
Take home some Metaverse memories with Overwatch autographs here!
Pick up some sweet, sweet Overwatch merch here!
8. Junji Ito Shares His Inspirations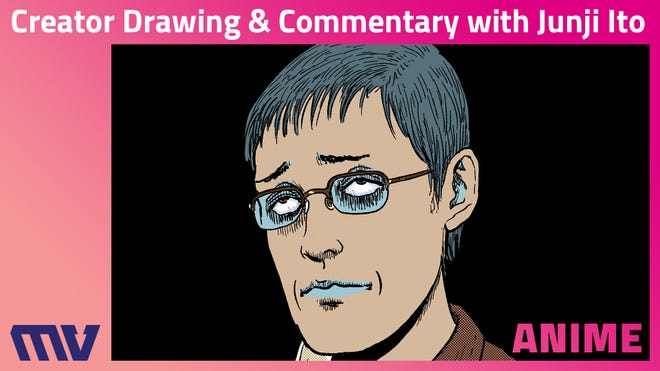 The master of horror manga, Junji Ito, joined the ReedPop Metaverse for a rare live drawing session with a piece from his latest book Venus in the Blind Spot. While drawing, he discussed his inspirations which range from artists such as Degas and Vermeer to movies like Ari Aster's Midsommar (which he calls "fun"). Watching him work is impressive enough on its own, but it is an extra treat to get a peek inside the mind of this legendary creator.
Anime fans, check out the anime merch here.
9. YA Authors Play Never Have I Ever
There's no better way to get to know someone than through a game of Never Have I Ever. YA authors Julie Murphy, Adam Silvera, Rosanne Brown, Shveta Thakrar, Noelle Stevenson, and Ashley Poston played during their Epic Reads panel with some really fun results! Who has written fanfic? Which author is a plotter (and who does plan at all)? Who's cosplayed? All that and more was revealed during this engaging panel.
Need some lit merch in your life? We got you covered here.
Add to your ever growing pile of books from all of the Metaverse authors here.
10. Cosplay Central Crowns First Virtual Cosplay Champions
During the ReedPop Metaverse, Cosplay Central hosted their first ever virtual Cosplay Competition. It was a truly incredible display of skill and craftsmanship viewed from the comfort of your home! 53 entrants from around the world competed in 3 different categories (beginner, intermediate, or expert) as well as Fan Favorite and Best in Show to take home the digital crown .
Want to rep your cosplay fandom? Check out the merch here.
Need more Metaverse in your life? Don't worry, it will be back with New York Comic Con x MCM Metaverse on October 8-11!