Voice Acting Workshops with Vanessa Marshall, Rob Paulsen, & Richard Epcar
Be the best by learning from the best this June.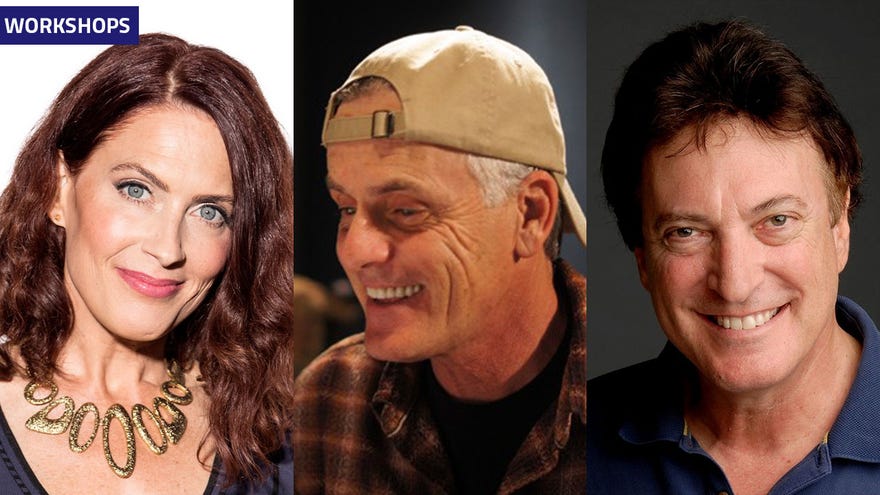 Behind the iconic characters and tantalizing stories of your favorite cartoons, anime, and video game characters are talented voice actors who have gained fame and recognition by twerking their vocal chords in front of expensive microphones. You've seen the characters on screen, maybe you've met these voice actors in person, and now you have the opportunity to learn the craft from a few select professionals.
Metaverse is proud to announce workshops and seminars with three successful and prolific voice actors: Rob Paulsen, Richard Epcar, and Vanessa Marshall. Join them in June for exclusive workshops - learn more below!
Voice Acting Seminar with Rob Paulsen
Saturday, June 12 at 12PM ET/9AM PT
Iconic voice actor Rob Paulsen takes you through his career discussing not only the iconic shows and roles, but other lesser known projects and how they have influenced his work and informed the creation of new characters in other shows! He will lead the class in practical experience, both pre-Hollywood and during his career, how he studies to prepare for roles, and how to stay motivated in the world of acting. He'll walk you through all of it, and take questions from the class to help prepare you for a life as an actor. (And you might get some singing and riffing in character too!)
Voice Acting Workshop with Richard Epcar
Saturday, June 19 at 3PM ET/12PM PT
This workshop is a rare opportunity to study with Gamepur's voice actor of the year: Richard Epcar. Richard is the voice of Raiden in Mortal Kombat, the Joker in several Batman games, and over 600 other characters in games, animation, and anime!
Whether you're just starting out or a seasoned professional, Richard Epcar can help you reach that next level of excellence! You will read two different scripts with Richard directing you and guiding you on character, delivery, and dynamics, and get a recording of your session for you to use and study.
Finding Your Voice with Vanessa Marshall
Sunday, June 20 at 3PM ET/12PM PT
In this seminar, Vanessa Marshall will review her history, training, and journey of self-discovery to explain precisely how she found her voice. Vanessa plays several iconic strong female characters (Wonder Woman, Gamora, Hera) which she believes is a reflection of her own personal growth and empowerment.
She will specifically discuss working with Disney and Lucasfilm in the world of Animation, her biggest Commercial campaigns, her experience with CBS, FOX, Showtime and HGTV for TV Promos, and her favorite narration job for the Special Olympics with ESPN her favorite video game roles. There will be Q&A at the end of the talk. This seminar is designed to inspire attendees to similarly own their power and discover their true voice!