Foam for Cosplay: How to begin Foamsmithing for your next cosplay armor
Having trouble figuring out which foam to use for your next cosplay? Look no further!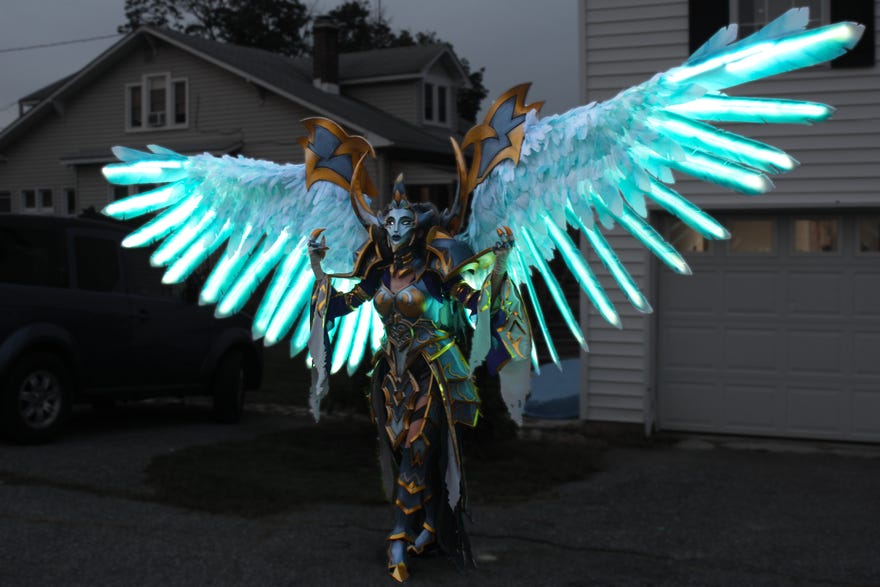 Armor creation for cosplay has cemented itself as a big player in costuming -- so much so that it is largely separated in competition as its own category and with its own judging criteria.
When cosplayers deem a costume in need of armor or prop pieces, the first step is to decide which pieces require which materials. In armorsmithing, the materials tend to be varied, but one of the mediums of choice that has come out as a fan favorite in cosplay is EVA foam (ethylene-vinyl acetate copolymer foam) due to its cost, ease of use, and lightweight properties.
Now that the basics are out of the way, let's dive into some of the more known types of EVA foam (and maybe some lesser-known types!) and which ones will work best for your costume or prop.
1. Yoga Mats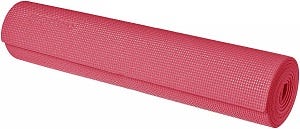 Thin, bendable, yet workable -- Yoga mats are cheap, and these are great to begin your foamsmithing journey, as they tend to be easy to work with and cheap enough to mess up with!
2. Foam Floor Mats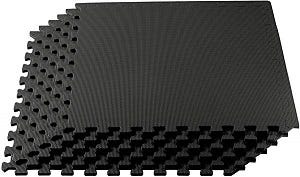 Yes, those interlocking floor mats you can get at local hardware stores can also be cut and used for armor. Keep in mind, the back of these are typically textured, so you'll need to plan ahead and make sure to cut accordingly. These tend to be thicker (10-12mm or so), less dense, and lesser quality -- but they're great for beginners and for cutting costs.
3. Craft Foam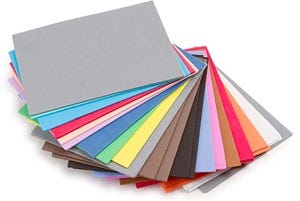 The cheap craft foam from your childhood makes a comeback for cosplay! You can get these in a variety of thicknesses at your local craft store (2mm - 6mm). It's cheap and comes in a ton of colors. Craft foam is perfect for details, especially using the 2mm size, but usually only come in smaller sheets so measure accordingly!
4. Cosplay EVA Foam: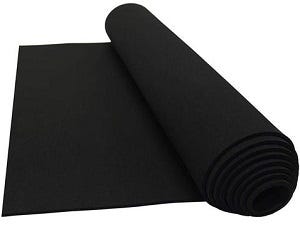 There are a ton of cosplay-focused shops such as TNT Cosplay Supply, SKS Prop and Costume Supply, and CosCom Cosplay Supplies that produce EVA foam in large sheets and a variety of densities and thicknesses. Biggest plus is their large sheets are usually 24? x 60?, so you will have a lot and can sometimes be used on multiple projects depending on how much you use.
a. EVA 38 Foam
Foamsmiths tend to choose this type of foam for most armor creation, as it has a great combination of flexibility, durability, and cost efficiency. A favored thickness for most armor is between 4mm-6mm with thinner rolls used in detail work and thicker rolls for chunkier props, panels, and details.
b. EVA 60 Foam:
Looking to make an amazing sword or prop? This is a great option as the density is higher and thus results in a stiffer, more solid prop that may allow for less internal structure. Higher density means that this foam will also take more heat to heatshape it, but it does hold its shape very nicely once finished. Cutting higher density foams makes for sharper, easier cutting and carving, and you can even use harsher tools like a belt sander for these without tearing it to shreds. Higher density is a little pricier, but very useful for creating props.
5. Plastazote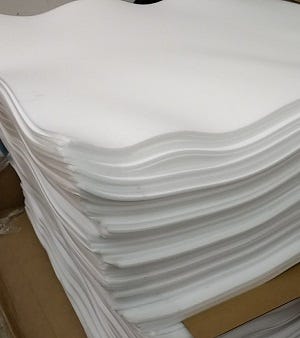 Want to make an illuminated prop or piece of armor? Plastazote is a specialty foam that is very porous and semi-transparent. It appears as a white foam that allows LED lights to shine through. It's extremely lightweight and cannot be treated the same as foams listed above, so take care to only really use this for armors or props that need illumination while reinforcing it with other types of foams.
6. Foam Clay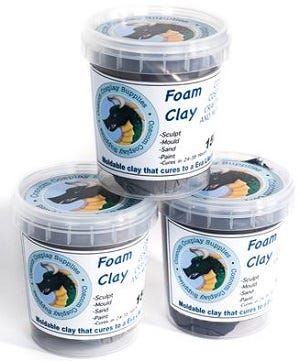 One of the newest additions to foamsmith arsenals is foam clay. Think of this like a modeling clay that is lightweight and pliable when you open it but then dries to an EVA foam consistency that you can then cut, sand, and treat as usual. This type of foam is great for organic shapes, but it can get pricey -- so use sparingly!
7. Bevels and Dowels
Detailing has had a big bump in efficiency with the uptick in bevel and dowel offerings by foam companies. These foam pieces are easy to cut and glue with contact cement and make for sharp, uniform detailing.
There are a multitude of other types of foams on the market today, but these basics are ones that can typically be found across the globe in some form or fashion and are used regularly in the cosplay circuit. If you're unsure of which to use, many companies offer free samples to test them out! Happy foamsmithing!