Francis Ford Coppola is working on comics with Image Comics (Yes, that Francis Ford Coppola)
The Godfather and Apocalypse Now director's upcoming movie Megalopolis will also be a comic book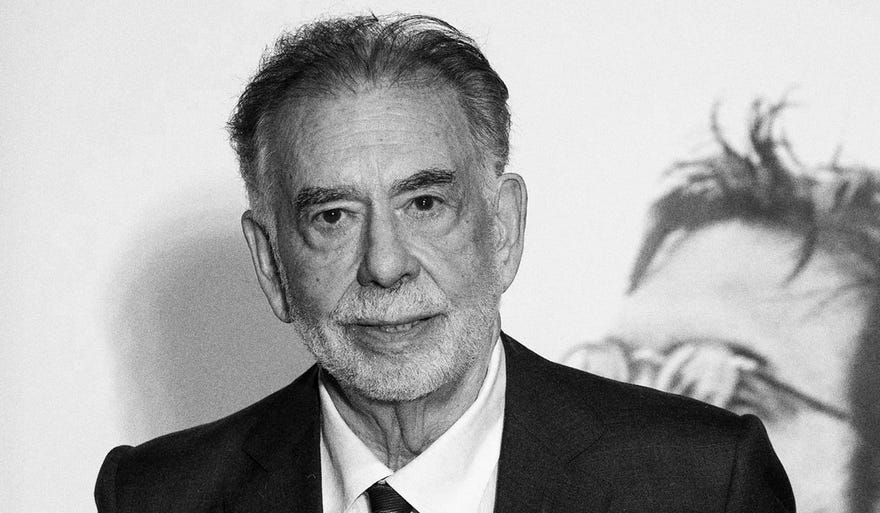 If it's not the biggest news to come out of WonderCon 2023, it's almost certainly the most unexpected: Francis Ford Coppola is coming to comics. Yes, that Francis Ford Coppola.
Announced during the 'Defining Syzygy: What's Coming Up for the Image Imprint in 2023 and Beyond' panel at the Anaheim convention, Syzygy co-founder Chris Ryall and artist Jacob Phillips will be adapting an original story by Coppola to create Megalopolis, the graphic novel. The project is based on the science fiction story that the iconic director of The Godfather and Apocalypse Now has been working on off-and-on since the '80s, which has recently just finished production earlier this month.
The movie features an all-star cast including Adam Driver, Aubrey Plaza, Forest Whitaker, Laurence Fishburne, Dustin Hoffman,and Shia LeBeouf. In a 2022 interview, Coppola described it as "a love story," explaining, "A woman is divided between loyalties to two men. But not only two men. Each man comes with a philosophical principle. One is her father who raised her, who taught her Latin on his lap and is devoted to a much more classical view of society, the Marcus Aurelius kind of view. The other one, who is the lover, is the enemy of the father but is dedicated to a much more progressive 'Let's leap into the future, let's leap over all of this garbage that has contaminated humanity for 10,000 years. Let's find what we really are, which are an enlightened, friendly, joyous species.'"
Ryall tells Popverse that Coppola had contacted him about the project, and that the two spent time together on the set of the movie developing the graphic novel.
"The exciting thing is that I've only worked directly with him on this," Ryall explains via email. "This isn't the kind of thing where he licensed out the material — the movie and the book are solely his. We spent a few hours in Atlanta last month talking about not only this graphic novel but the childhood comics he loved, and all the way along, he's been permissive and encouraging in telling us to make the book very much its own thing. So it's been a kind of stunning arrangement, to get to work directly with someone of his stature on something like this.
"And for me, as a huge fan of not only Jacob's color work on the Ed Brubaker/Sean Phillips graphic novels but certainly also the amazing art and colors on his That Texas Blood series, getting to work with Jacob while he's on such a creative roll is also a thrill. Gonna be fun to build this particular corner of Francis' new city."
The graphic below was shared during the panel. More information about Francis Ford Coppola's Megalopolis will be released in the coming months.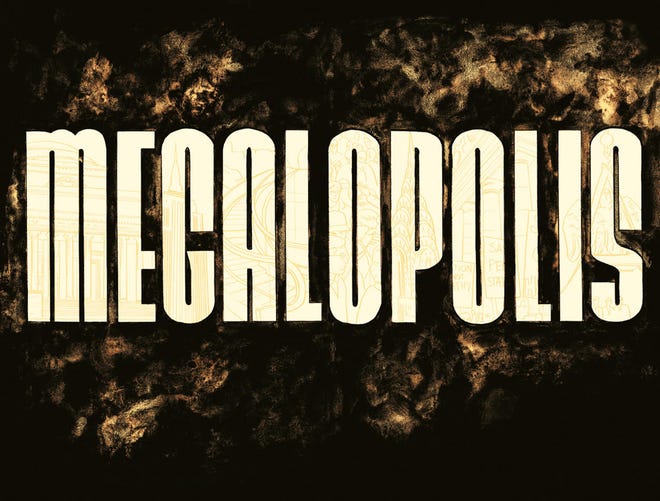 ---
This is the kind of thing announced during Wondercon; they've also announced next year's WonderCon dates if you want to see such announcements in person…