Frozone to Frozen: cosplayer rocks Elsa cosplay amid snowstorms
Viral Frozone cosplayer keeps it cool the second year in a row by transforming into Elsa.
Last year, New York cosplayer, CosPlayNay braved the Northeast snowstorm for some epic photos as Pixar's Frozone. They quickly went viral, and the cosplayer became a meme with the caption "nobody even said thank you."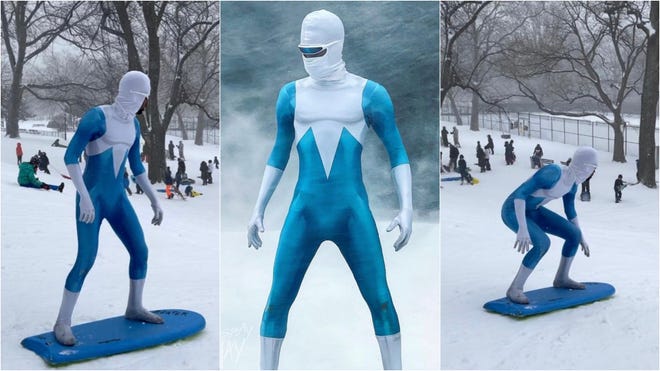 Now, a year later, CosPlayNay isn't only verified on Instagram but has returned to the snow as none other than Disney's Elsa turning a snow day into coronation day.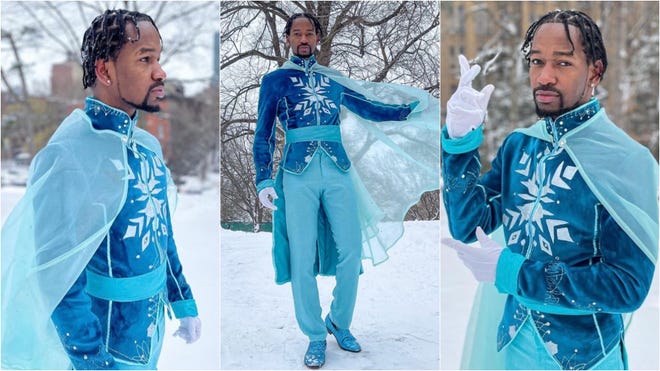 CosPlayNay: "The idea came to mind because my job was having our annual Christmas Party, and last year it was "Winter Wonderland" themed. So I wanted to get an outfit that stood out and at the same time presented a royal feel. So I googled some pictures for inspiration and came across a genderbend Elsa by an artist named Nururu_arteka. Once I had the idea, I reached out to a costume designer named GngHelena, who helped bring the idea to fruition."
Several cosplayers commented on Instagram, saying that the annual Christmas party that inspired these cosplays must make CosPlayNay a judge next year because of how his cosplays slay the game.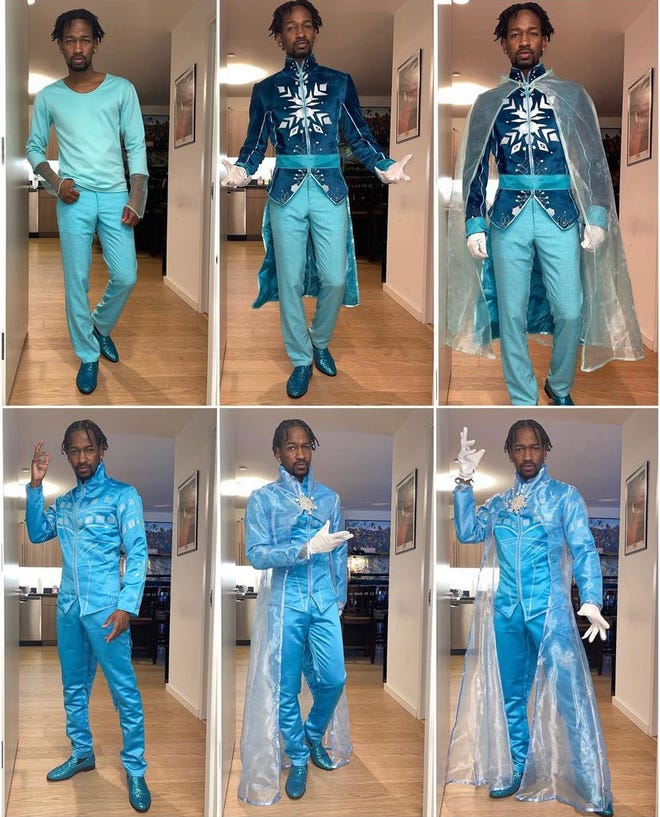 By utilizing the first big snowstorm of 2022, CosPlayNay again brought smiles to New Yorkers as they enjoyed this winter day. But why would the cosplayer leave Frozone behind?
CosPlayNay: "I went from Frozone to Frozen this year because Frozone took a beating last year due to the bad weather as well as being dragged through the slush and snow by a Tesla for a separate video. So that suit definitely has some wear and tear."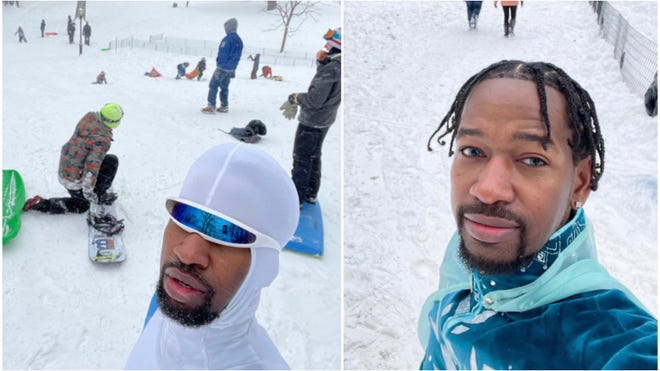 Although Frozone has been damaged, the cosplay will forever stay in our memories. The Elsa suit, however, is quickly becoming a fan favorite. This isn't the first genderbend costume CosPlayNay has worn. He has suited up as a genderbend Chun Li and Spider Gwen.
We asked the cosplayer how his followers have reacted to his genderbend costumes, and CosPlayNay said, "The cosplay community has been very supportive of my genderbends. They encourage it. I think they love the fact that people like myself and others aren't afraid to try something unique."
We cannot wait to see what other cool characters CosPlayNay will dress as in the future. Maybe we will see Subzero cosplay or a Killer Frost suit! No matter what, we hope CosPlayNay keeps the trend alive for years to come.
Some words of advice: "Cosplay is for everyone," CosPlayNay told Cosplay Central. "Why blend in when you can stand out."