How to Get Started in Cyberpunk 2077 (and Have Fun)
Step One: Call everyone a choom.
This article does not contain spoilers.
Cyberpunk 2077 is taking the world by storm. It's a game that reached unimaginable levels of hype, released, and is now being met with a wide array of criticism, praise, and mostly importantly: memes.
Love it or hate it, there's no denying that this is a cultural milestone for gamers. The violent, nudity-filled world of Night City has captured gamers' attention for much of 2020, and will continue to do so as the chrome gets polished. CD Projekt Red has promised new patches in early 2021, fixing (hopefully) many of the game breaking bugs present in the game during launch.
This isn't a review, but you'll find some linked below. I've spent almost 30 hours riding around Night City, and this is a guide on how to get started and what to expect when you jump in for yourself.
The Hype of Cyberpunk 2077 (But You Should Still Play It)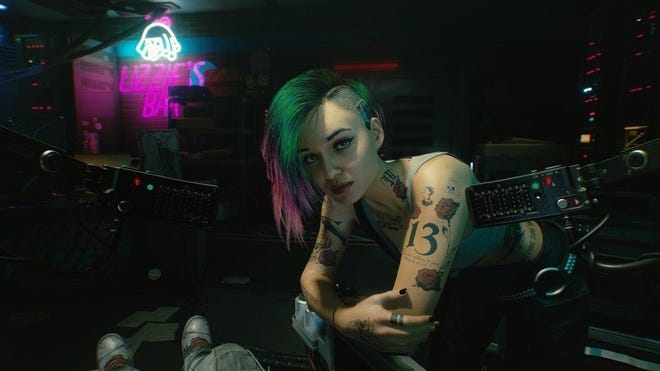 Games like No Man's Sky and Fallout 76 had colossal hype before launch, but were a let down on Day One. Some changed their ways and adjusted their business models and delivery to become stronger entries in their franchises, some did not.
I don't believe Cyberpunk 2077 fits into this category. The amount of excitement that this game generated for over 8 years reached a level that any game developer would struggle to meet. Eurogamer calls it "intoxicating potential, half undermined, half met", and the Cyberpunk subreddit is full of comments like this one: "I'm really liking the game so far but can we all agree this isn't the game we were promised?"
It's a good game. It might be worth $60. But the gameplay is inconsistent, it's very buggy, and the AI is missing some intelligence. My recommendation is to wait until the first couple patches start fixing a lot of the issues people are seeing.
Since the graphics and experience vary so wildly, make sure you're reading reviews on your system, here's a few we trust: Eurogamer's PC review, Rock Paper Shotgun's PC Review, Push Square's PS4 review, and Pure Xbox's Xbox One review are good places to start.
If you want to buy the game, here's a few ways to do that:
PlayStation, Xbox, or GOG.com.
Play Cyberpunk on the Optimal Settings
If you're a PC player without an RTX GPU like me, understand that your game will have unrealized graphical potential, even if you toggle the settings. On the new PlayStation 5 or Xbox Series X, things should be pretty solid, but consider switching between any available performance or quality modes for the experience that you want.
The story is great; Night City is a wild mix of cultures, technology, and conflict, and is chock full of interesting characters. The open world is mysterious and has a lot of potential—there was something around every corner. It's obvious that the sound design in the game was given a lot of love. The soundtrack is absolutely bonkers good, with a lot of high profile contributors lending their music to the various radio stations.
Tune Your Controls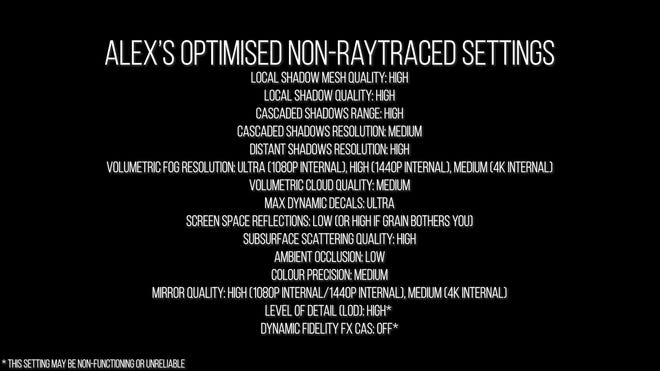 Speaking from a PC player's perspective—there are a few changes you can make so that you're getting the best performance/quality ratio. Every budget PC gamer knows to turn down shadows, but non-RTX users can also turn down a bunch of other settings that have minimal effect on the quality of visuals, but yield maximum performance. Check out this Digital Foundry article for details, or watch the video below.
My personal recommendations are turning off Chromatic Aberration, Film Grain, and Motion Blur. Those made a very noticeable difference for me with an Intel i7-9700k, Nvidia Geforce GTX Titan X, 32 GB RAM, and an SSD.
There's also guides on reddit that may yield better results depending on your exact setup. Here's a good one for AMD users.
If you're using a controller, change your 'Inner Dead Zone' to 0. Actually—change ALL your controller settings to 0. And most importantly: set your driving camera to third person.
I'm unable to say much about playing on the next generation consoles—like a lot of us, I'm still trying to get my hands on a PlayStation 5. I'm confident the experience will be better than the previous gen's, which CD Projekt Red has publicly apologized for.
To sum it all up: set your expectations to your system and expect to love the story, voice acting, and audio, but look out for patches to fix some of the bugs and improve overall gameplay.
Good luck, choom.