No, Kenneth Branagh isn't directing a live-action Gargoyles movie according to creator
A live-action Gargoyles film has been in and out of development for decades, but this latest report isn't true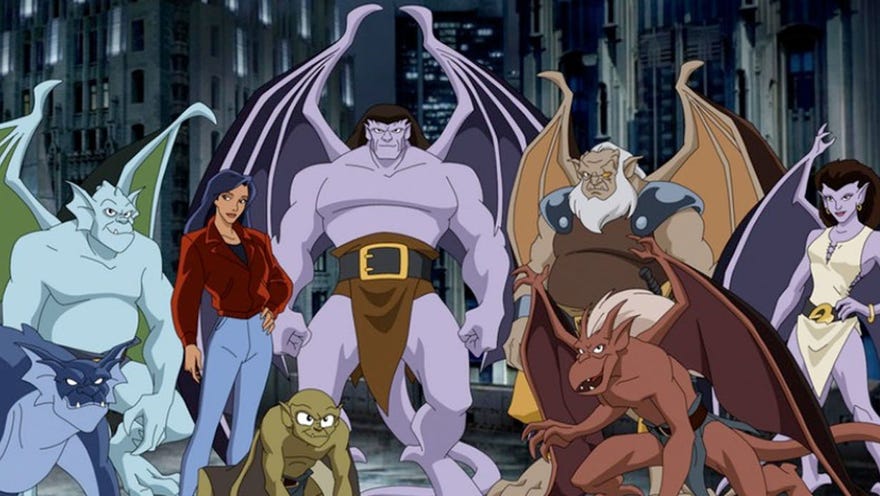 Earlier this week a prominent Irish newspaper reported that Kenneth Branagh had signed on to direct a live-action movie adaption of the '90s cartoon Gargoyle. There's one problem, though. He's not.
"I'm thinking... that it's flat-out not true," Gargoyles creator Greg Weisman tweeted when the news was shared with him online.
While Weisman doesn't own Gargoyles (Disney does), Weisman says that he's confident this report is untrue. While Disney could do a live-action Gargoyles movie without letting him know, "Eventually, I'd probably find out about it. I have friends in the biz, you see. Friends who know I have, shall we say, a passing interest in the property."
While a Branagh-directed Gargoyles may be errant, a live-action adapation of Gargoyles has been discussed internally at Disney for decades - even during the original run of the cartoon. Weisman has shared that he and Michael Reaves wrote a script adaptating the cartoon's first five episodes into a movie, and preliminary work had been commissioned by FX icon Rick Baker. In 2011, the screenwriters of G.I. Joe: The Rise of Cobra were announced to have been hired for the project.
Someday, Gargoyles... someday.