How to make the most of your holidays, via mixing fandom and advent calendars
Celebrate the 24-day countdown to Christmas with these 12 geeky advent calendars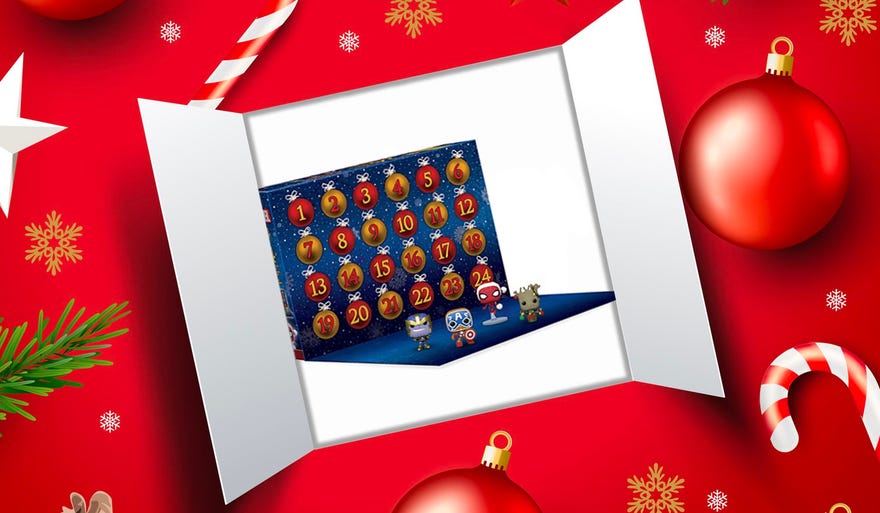 As the song goes, it's beginning to look a lot like Christmas — and, in this house at least, that can mean only one thing: it's time for an advent calendar.
While I'd like to claim that I'm a sucker for a good advent calendar, that's not the actual truth, for one simple reason: I'm also the sucker for a bad advent calendar, as well. There's something effortlessly nostalgic and heartwarming for me about the tradition of opening up small cardboard doors each day of December as we count down to the 25th, with each new discovery of what's behind the door a special Christmas gift in advance of the big day.
For the uninitiated, advent calendars are a tradition dating back to the 19th century, when German Lutherans started using them to count down the days of Advent (which is to say, traditionally the period before the birth of Christ) before Christmas Day itself arrives. While the actual date of the first day of Advent changes each year — this year, it's November 27; next year, it's December 1 — modern, mass produced, advent calendars tend to run from December 1 through December 24, inclusive.
All of that is, arguably, beside the point. To put it simply, advent calendars are fun. They're a small, silly, way to celebrate this time of year that brings an unexpected joy — and a joyful unexpectedness, given that you don't know what's behind each day's door until you open it — to the month. If you have a family, it's something you can do together; if you live alone, it's something you can do by yourself. Even if you could care less about the religious traditions behind the whole thing, an advent calendar is a way to bring a little bit of extra color and happiness to the season… especially if it happens to involve candy or, even better, some novelty Lego figures.
Have I convinced you of the particular joy of the advent calendar yet? Good, because I have some particular ones that I really think you should consider trying out for size this year… 12 of them, in fact, for seasonal reasons. (Yes, I know that advent calendars run 24 days instead of 12, but the song's called '12 Days of Christmas'; cut me some seasonal slack, okay…?)
Marvel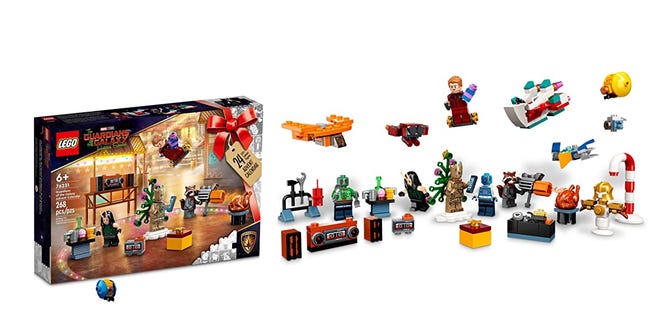 1: Lego Marvel Studios Guardians of the Galaxy Advent Calendar
By the time December rolls around, we all know you'll have watched the Disney+ Guardians of the Galaxy Holiday Special more than once, so don't pretend that you don't already want a Lego version of the characters to play along with.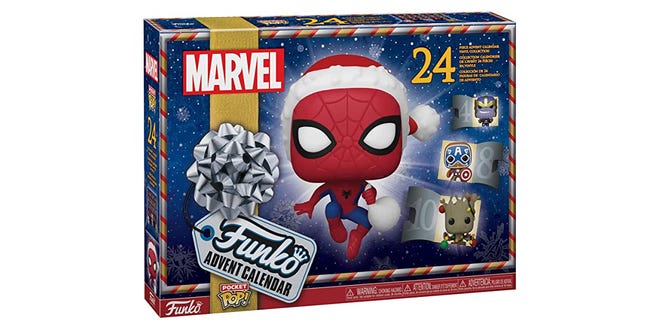 2: Funko Pop! Marvel Advent Calendar
If you don't think that the tree would look better when surrounded by tiny little Funko versions of our favorite Marvel heroes, then I'm not sure we have anything in common and should continue to have this conversation.
DC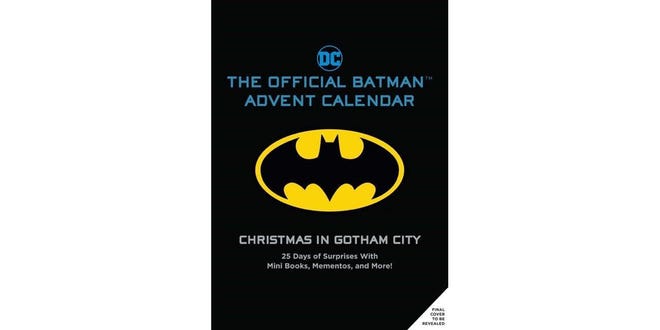 3: The Official Batman Advent Calendar: Christmas in Gotham City
I'll be honest: I got a version of this last year, and it was literally the gift that kept giving. Did I know in advance that I wanted so many festive versions of Bat-ephemera? No, I did not, but that doesn't mean I wasn't delighted to get 'Wayne Enterprises'-themed post-it notes anyway.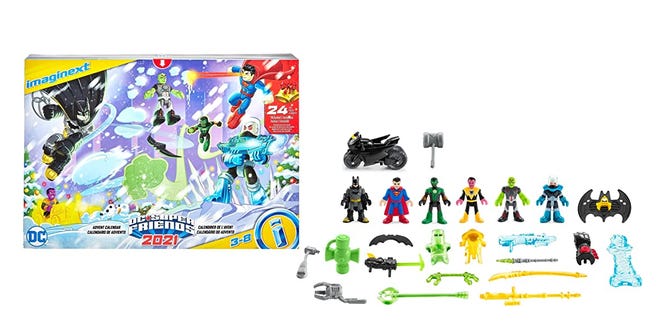 4: Fisher-Price Imaginext DC Super Friends Advent Calendar
For the younger fan in your life, there's something genuinely charming about these kid-friendly versions of the Justice League and their superpowered buddies, no matter how misshapen they might look on first glance.
Anime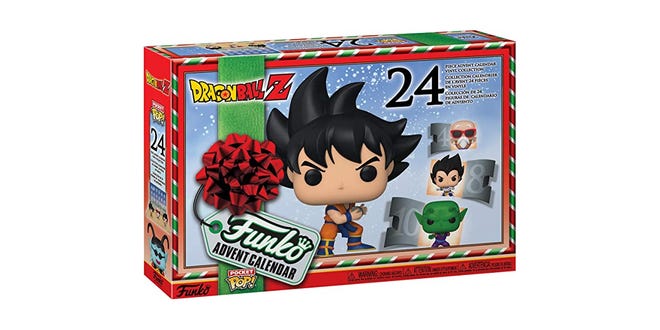 5: Funko Advent Calendar Dragon Ball Z
You wouldn't believe that the sight of tiny little angry warriors with no discernible mouths would manage to bring you the joys of the season, but you'd be very, very wrong, friends. (Piccolo, in particular, is just amazing in this set.)
6: Mega Construx Pokemon Advent Calendar Building Set
I don't care what anyone says; the drive to open 24 windows consecutively across an entire month is 100% an early example of the 'gotta catch 'em all' urge, making this particular take on the advent calendar not only seasonal, but entirely appropriate.
Movies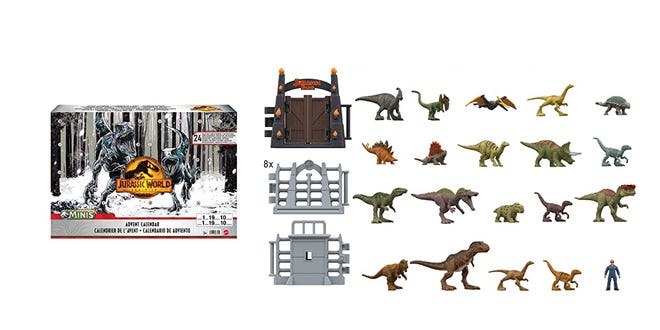 7: Jurassic World Dominion Advent Calendar
Behind every door is a dinosaur. If that isn't enough to sell you on this, I'm very sorry that you have forgotten to recognize joy.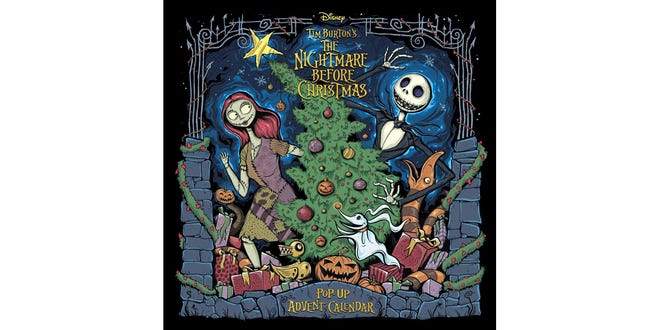 8: The Nightmare Before Christmas Advent Calendar
There was almost no way that this modern holiday classic wasn't going to show up somewhere in this list; sadly, you'll have to provide your own Danny Elfman soundtrack.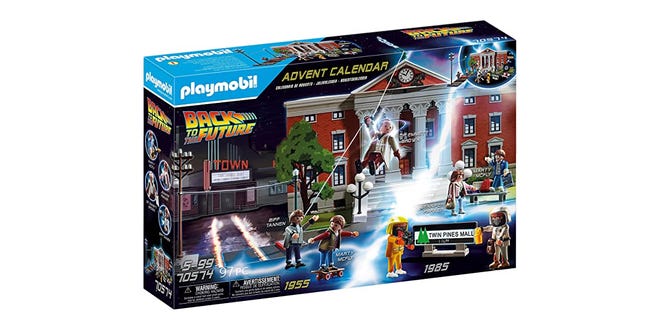 9: Playmobil Back to the Future Advent Calendar
I'll be honest; I have no idea quite what anyone was thinking when it came to this particular collaboration, but it's the kind of nonsensical combination that I can't help but appreciate. (But really: what does Back to the Future have to do with Christmas? Great Scott!)
Space, The Final… You Know The Rest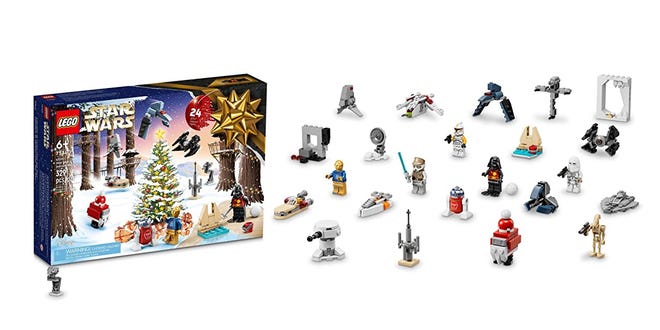 10: Lego Star Wars Advent Calendar
An admission: there has been a Lego Star Wars advent calendar in my house every year for the past four or five years, and every single year, it's something that everyone in the house ends up desperately trying to be first in line to take care of every day.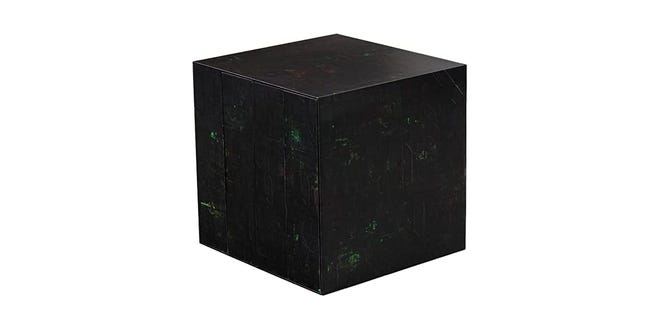 11: Star Trek Borg Cube Advent Calendar
Congratulations to whomever thought that the Borg was the best way to bring the holidays to the relatively secular Star Trek franchise. Oh, they might try to take down the irrational in every single episode, but when it comes to the yuletide, one thing is desperately true: resistance really is futile.
Video Games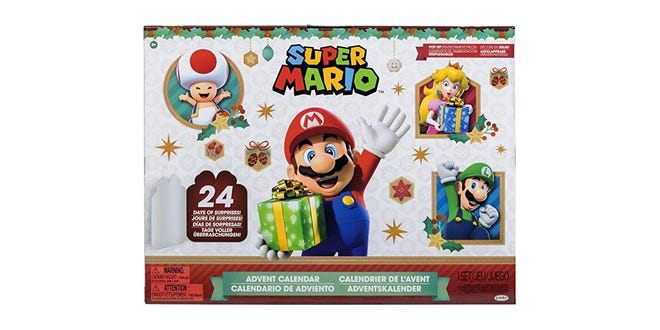 12: Super Mario Advent Calendar
Before the dulcet tones of Chris Pratt replace the true Mario voice in your head with next year's movie, remember the greatest plumber in history the way he'd want you to: with lots of little windows ready to be opened to find surprise gifts.
---
Looking to make the most of your holiday season? Keep your eyes on Popverse, which will be offering both programming and counter programming to ensure that the next few weeks won't be filled with humbug and lumps of coal.