Five shows to watch after Gen V and The Boys
Wondering what to watch after superhero debauchery from Prime Video? Here are some options
There are, unfortunately, only so many episodes of Gen V — or even The Boys, the superheroes-gone-wrong show that the new Prime Video series spun out of. Even if you pace yourself, it's likely that you're going to run out sooner rather than later… but don't worry; it turns out that there are plenty of other shows featuring off-kilter stories about people with unusual powers with a twist for you to tune into.
Sure, not all of them are brought to you by Vought International, but don't let your brand loyalty to the corporation that brought you The Seven blind you to the multiverse of possibilities out there. Here are five shows to watch once you've finished Gen V and The Boys.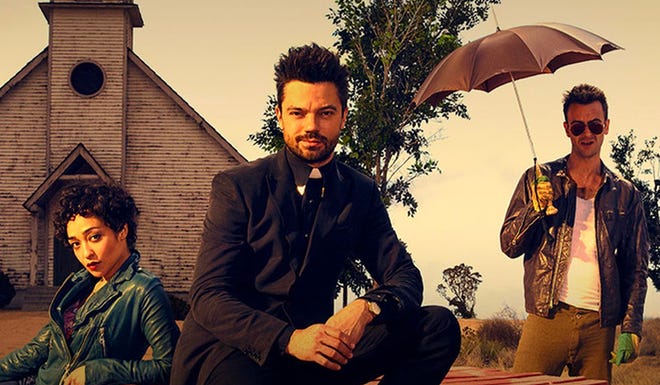 The obvious post-Boys go-to is Preacher, which shares not just an irreverent sensibility with The Boys, but also a co-creator (Garth Ennis, who wrote the comic book source material for both shows) and executive producers Seth Rogen and Evan Goldberg. The targets of satire and scorn aren't superheroes with this show, though, but instead the stories America tells about itself, and that good old organized religion. Think of something just as angry, although slightly more serious — slightly — than The Boys, and you're in the right ballpark.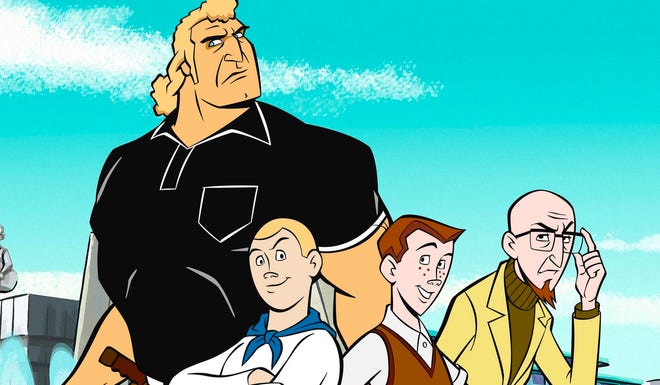 On the opposite end of the spectrum, there's Doc Hammer and Jackson Public's beloved animated assault on pop culture and nostalgia alike: a show that, in its seven seasons from 2004 through 2018, proved to be one of the most inventive, most hilarious, and most wonderfully arcane shows to make to to air.
Even better; what it does with the tropes of countless Saturday morning classics from Jonny Quest through G.I. Joe — with no small side quests taking on pop music and comic books along the way — is fueled by the same kind of anger that runs through The Boys, even if it's used for somewhat sillier ends at points.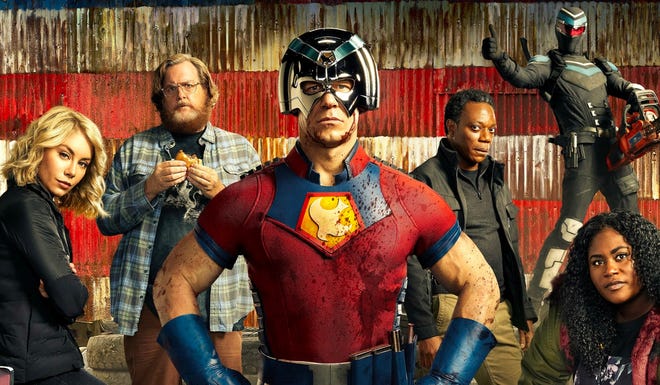 Hyper-violent and just as funny, James Gunn's spin-off from The Suicide Squad was the breakout show of 2022, and in some ways the polar opposite of The Boys despite their shared traits: after all, Peacemaker turned out to be very sincere and loving underneath that initial cynicism, with the well-meaning-but-let's-be-honest-very-dumb title character ending up saving the world by overcoming childhood trauma and learning to be a little bit more emotionally available. I mean, sure, there were guns and superpowers and guest-stars involved as well, but that kind of comes with the territory. (And makes it more fun to watch, too.)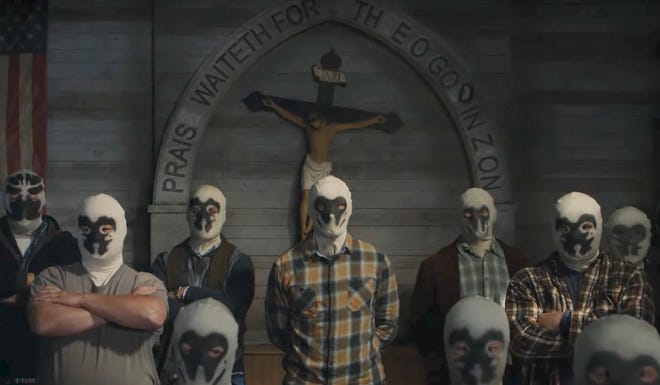 The Boys likes to poke fun at the military industrial complex, but HBO's Watchmen — a series that had no reason to be made but turned out to be shockingly good nevertheless — wasn't looking to make people laugh. Instead, it was thoughtful, shocking, and ultimately beautiful: a show that took the title and concept of a complex superhero story from the original comic, but told its own story with its own focus and made it contemporary, enlightening, and utterly essential.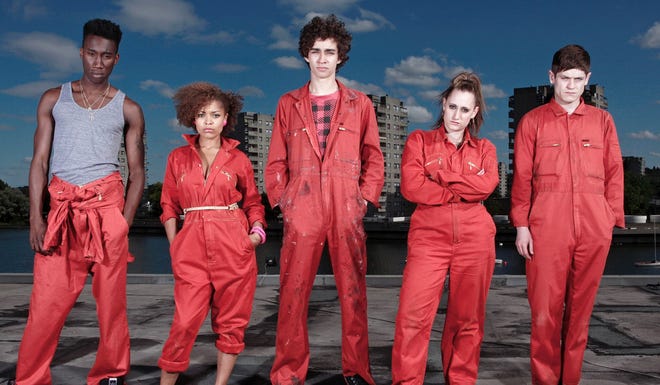 Years before Prime Video brought Homelander to the screen, British television had a show that brought a similarly anarchic spirit, but took it even further: a group of young offenders get caught in a storm that gives them all superpowers, and everything goes to hell from that point onwards. Keeping things small scale — there are few world-ending catastrophes on show throughout this series — and character-based, Misfits is a superhero show that plays like the X-Men with a particularly bad attitude in all the best ways. (It also is filled with all kinds of familiar faces, years before their more famous roles: prepare to see Game of Thrones' Ian Rheon and The Umbrella Academy's Robert Sheehan, amongst many others!)
---
Become a Popverse member and watch along as The Boys cast discusses dolphins, whales, super suits, and more from their New York Comic Con 2021 panel