Gene Luen Yang's The Books of Clash flips the concept of the game on its head
Instead of treating characters as only part of groups, Yang wants readers to see these characters as individuals
Adapted from the world of the successful mobile games Clash of Clans and Clash Royale, The Books of Clash: Legendary Legends of Legendarious Achievery is written by Gene Luen Yang, with pencils from Les McClaine, inks from Alison Acton, and colors from Karina Edwards and Alex Campbell.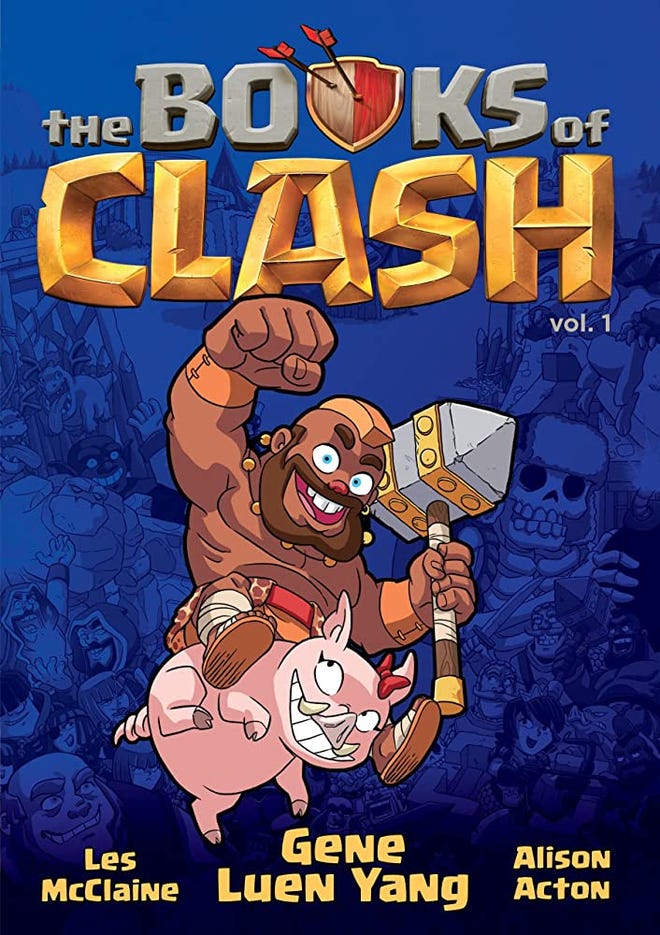 According to the publisher MacMillan, the comic follows "the exploits of one young Hog Rider and his trusted companion in an unpredictable tale of fantasy and adventure." But at Gene Luen Yang's Wondercon spotlight panel this year, attendees got a little more in depth as to how Yang was able to tell a compelling, individualized story in a world originally set up in a mobile game.
One particularly interesting aspect of making the comic, Yang shared, was shifting the perspective of the audience. "The game works so you have a God's eye view of the whole game… in the game what you do is send these armies to go invade these rival villages…" but because it's a gods eye view, the characters of each group all look the same, Yang pointed out. "How do you move somebody from a players eye view to a readers eye view? How do you move somebody from seeing people as groups to seeing people as individuals?"
Well, one way is to add different visual details to each character in a group, so they don't all look the same (the way they might from a god's eye view). Another is just spending time with the characters. Yang added that this individualization approach was inspired by his experience as a high school teacher. He shared that at the beginning of the year, a class is just a group of kids, and you can't really pick out an individual, but that "As the year movies on, as you start learning peoples names, they become individuals to you."
---
The Books of Clash Volume 1: Legendary Legends of Legendarious Achievery available now at Amazon, Barnes & Noble, and Bookshop.org.
---
Nidhi Chanani combines her love for sharks, the ocean, and her daughter in Shark Party