George Pérez charity auction being organized in his memory by Vault Comics
Vault Comics announces their first live charity auction, in memory of George Pérez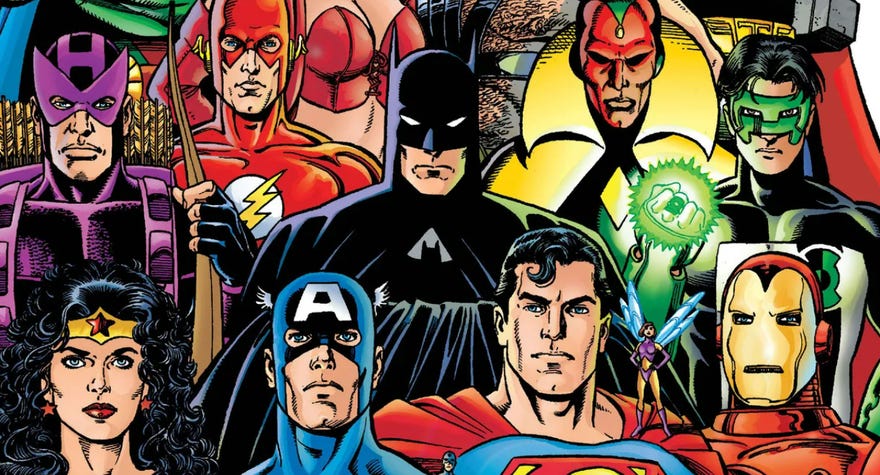 Vault Comics just announced their first ever live charity auction which will honor the late comics artist/writer George Pérez on his birthday. All of the proceeds of this auction (which will include original art from artists including Liana Kangas, Tim Daniel, Eryk Donovan, and Darick Robertson, as well as CGC graded copies of limited Vault releases and two copies of JLA/Avengers) will be donated to the Hero Initiative in Pérez's memory.
The auction will take place live online this coming Thursday, June 9 at 4:00pm ET/1:00 PT on Vault's Whatnot channel. There are currently some pre-bidding options available on the site as well.
About the event, Tim Daniel, Vault's executive vice president of branding and design, says, "A very big thank you to Jason Benner, co-owner and general Manager of Muse Comics in Missoula, MT, and Eitan Manhoff, Owner of Cape & Cowl Comics in Oakland, CA, for supplying us with the two very rare and highly coveted copies of one of Mr. Pérez's most celebrated works, JLA/Avengers… We'd like to thank those artists and creatives that have so generously and selflessly carried on Mr. Pérez's spirit by supporting our Hero Initiative benefit and honoring him with their donated original works, especially artists Eryk Donovan, Liana Kangas, and Darick Robertson."
George Pérez died on May 6, 2022 due to complications from pancreatic cancer. Pérez had a decades long career, spanning from the '70s to the '10s and was most well known for his work on comics such as The New Teen Titans, JLA/Avengers, and Wonder Woman.