Ghostbusters: How to cosplay as a Ghostbuster
Want to become a Ghostbuster? Then check out these tips for creating your own cosplay!
Ghostbusters is a cinema classic that's spawned a Saturday morning cartoon series, an ongoing comic book series and just recently, a new film continuation of the franchise story, Ghostbusters: Afterlife.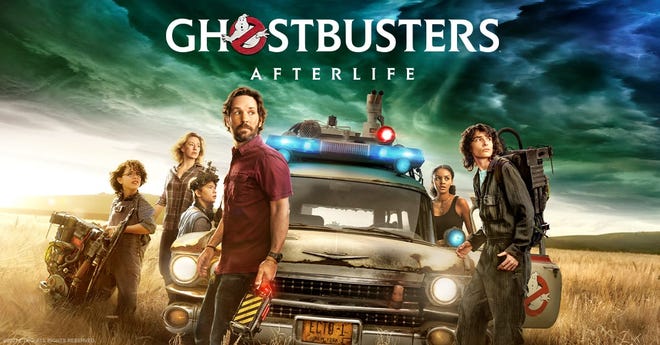 The Ghostbusters uniform is not only iconic on-screen but in the convention scene as well. Ghostbusters cosplayers are always a thrill to see at a convention and they get a lot of love from attendees. Here's some tips and pointers on how to create your own basic Ghostbusters cosplay, with resources on how to make it as screen accurate as possible.
Ghostbusters Jumpsuit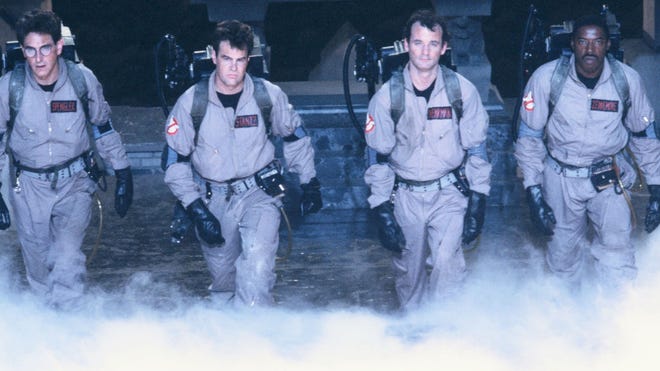 The base uniform is fairly simple to put together from existing materials. Khaki mechanic coveralls can be used in a pinch but the coveralls used in the films are actually flight suit coveralls. The main differences being the weight of the material used and the placement of pockets and zippers. The most commonly used brand is Tru-Spec and it's easy to find online through many retailers.
If you want to go the extra mile and create your own jumpsuit from scratch Cosplay by McCalls Resistance pattern or Simplicity pattern 8722 can get you headed in the right direction.
Jumpsuit Accessories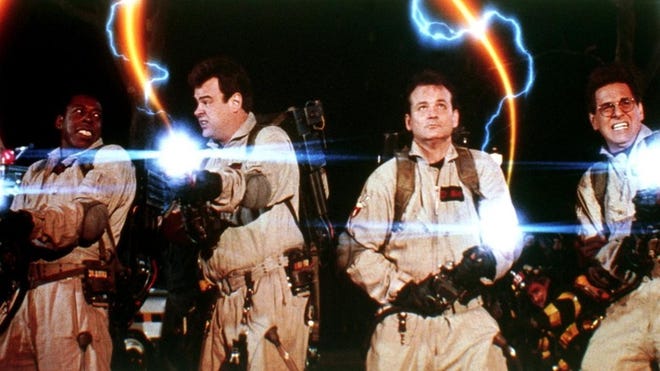 To complete the uniform, patches need to be added. If you don't have an embroidery machine handy, premade patches can be found online, with the most screen accurate ones available through independent sellers on Etsy. These include the logo patches and name tags.
Accessories to complete the uniform include, knee pads (volleyball ones work best), black shirt, combat boots, PVC coated chemical resistant gloves and military style belt. There is also a piece of tubing that runs from the left leg of the uniform to the back and is connected with rubber piping connectors.
Goggles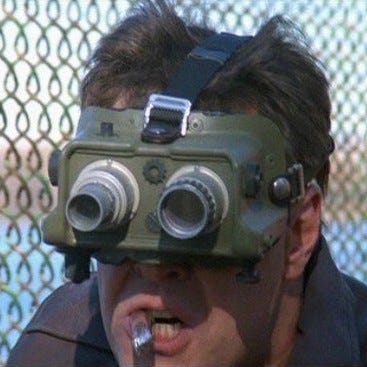 Now comes some of the more complicated parts of the cosplay to create; but luckily there are also many premade options due to the continued popularity of the movies and cosplay in general.
The goggle base can be made from anything from basic science goggles to welder's goggles. From there, the addition of piping to the lens, creates the iconic look of the Ghostbusters goggles. Premade options can be found through Rubies, Mattel or Hollywood Collectibles group, depending on price point.
Proton Pack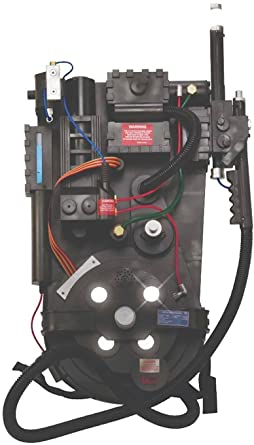 Proton packs can be an easy prop to add to your cosplay when premade but can be one of the more challenging props to create from scratch, especially if going for lights and sounds in addition to accuracy. Rubie's costume has a decent replica that lights up and is sold at a fair price point. In fact, Rubies also has replica PKE meters and Ghost Traps easily available to add to your cosplay.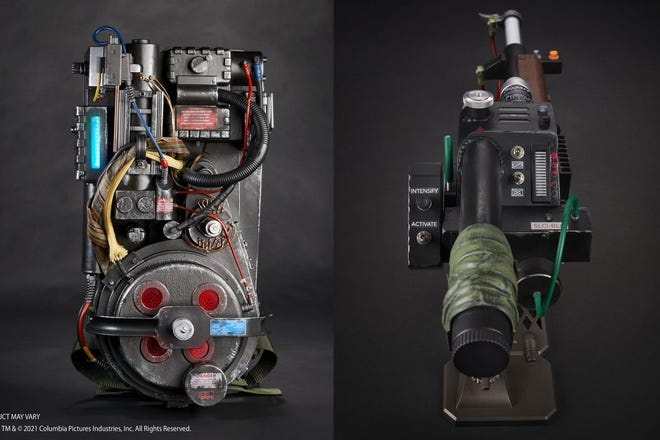 Hasbro currently has a replica Spengler's Proton Pack sold as a crowdfunding campaign at a higher price but with more detailed and accurate construction. Unfortunately, these won't be delivered until 2023.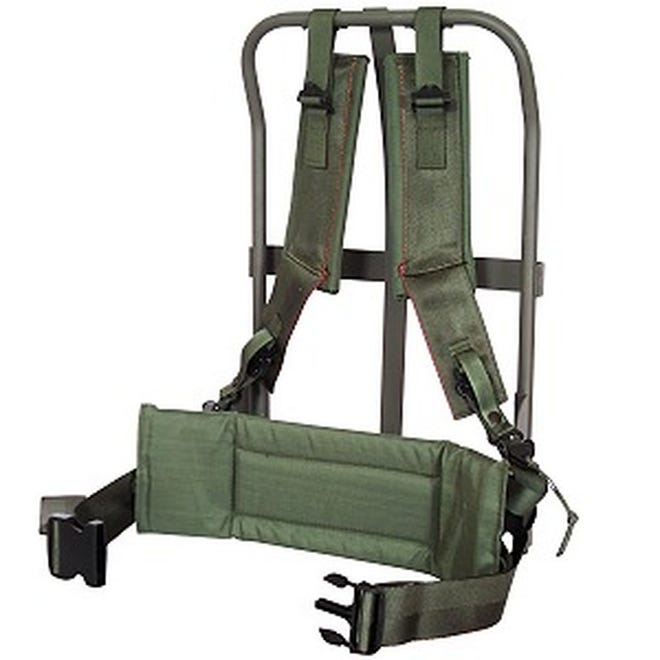 In the movies, proton packs are mounted on military ALICE frames. These have the padded shoulder and waist strap seen on the uniform and can add a bit more realism to the Rubie's proton pack.
If you want to create your own, there are a few online resources that go into greater detail on building various props and adding more accurate details to your costume. The number one resource for cosplayers is GBFans.com, a one-stop shop for Ghostbusters related news, cosplay equipment and even a forum full of advice or even pre-made cosplays for sale.
There you can also find detailed DIY instructions on making any props from scratch and fully-functioning (well without any actual laser beams or ghost suctioning).
Now go out there and catch some ghosts!