Gran Turismo: The actual facts behind the movie
Gran Turismo is based on a true story, but which parts are actually true?
The new movie Gran Turismo tells the almost impossible-to-believe story of a young gamer named Jann Mardenborough who not only got a once-in-a-lifetime opportunity to learn to drive real racecars, but actually grabbed that opportunity by the horns and became a professional racecar driver.
But how much of the 'Based on a True Story' aspect of Gran Turismo is actually real? If you're heading out of the movie and want to check up on some details, we've got some answers for you below.
Slight spoilers for Gran Turismo below.
Is GT Academy real?
It sure was, though it isn't currently in commission, having run from 2008-2016. Founded by Darren Cox, the GT Academy trained the best of the best Gran Turismo gamers for a potential future racing career. And that's not all - some of these winners went on to actual racing careers, including Gran Turismo's protagonist, Jann Mardenborough.
Is Jann Mardenborough's story in Gran Turismo true?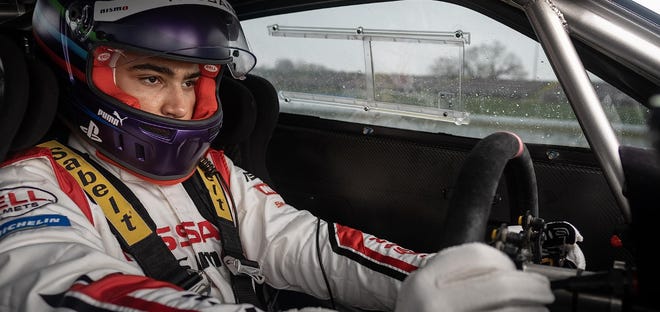 While there are obviously fictional aspects of the Gran Turismo film (especially in the supporting cast, most of whom are fictionalized), the core story from Gran Turismo is true. Jann Mardenborough was a gamer who played the Gran Turismo simulator, and winning the competition at 19 led him into a professional career racing cars.
One interesting differentiation between Mardenborough's life and the portrayal of it on film is that he actually wasn't the first winner of GT Academy - he was the third. In fact, Mardenborough wasn't even the first GT Academy driver to compete in Le Mans - that distinction goes to racer Lucas Ordoñez, who placed second in 2011. But, of course, you lose a lot of narrative drama if the movie showed the previous winners.
Mardenborough won the GT Academy competition in 2011 and drove with Team Nissan at the Dubai 24 Hour. He is still racing now, and, as pointed out at the end of the film, he also did stunt driving for the movie.
Did Jann Mardenborough really place third in Le Mans?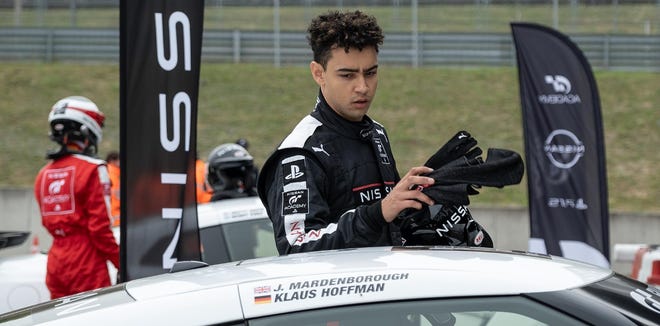 He did! Mardenborough was racing alongside fellow GT Academy graduate Lucas Ordoñez (though unlike in the movie, they were not from the same class, Ordoñez was a previous graduate of the GT Academy), and they finished third in 2013.
Is Orlando Bloom's character in Gran Turismo a real person?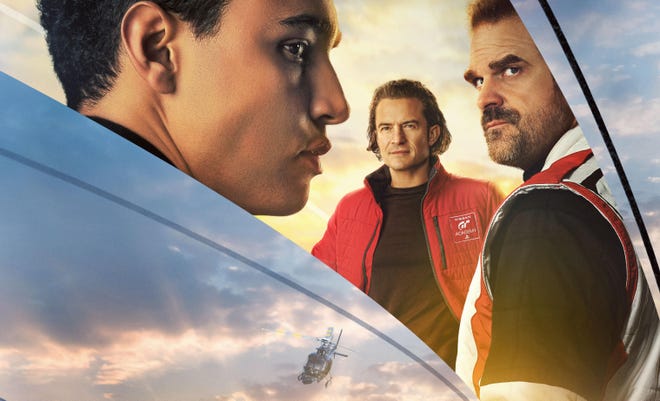 In Gran Turismo, Orlando Bloom plays a fairly sleazy Danny Moore, a marketing executive who comes up with the idea to put simulator drivers in real race cars in an attempt to bring more excitement to the idea of driving (and thus, selling more cars). While Danny Moore is not a real person, he is based on GT Academy founder Darren Cox. However, it seems like the character was changed enough to warrant the name change as well.
Is Jack Salter in Gran Turismo a real person?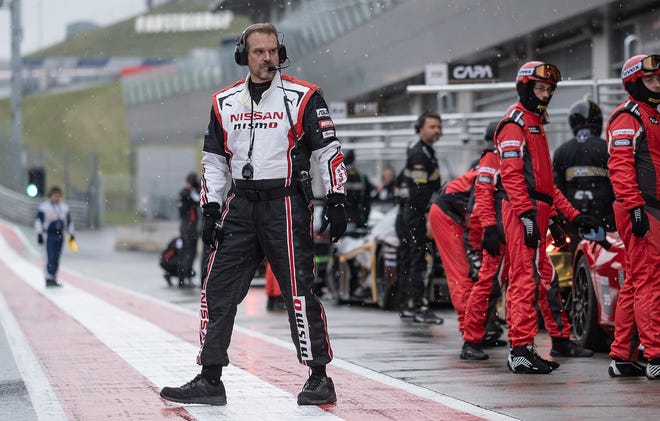 Like many of the supporting characters in Gran Turismo - beyond Jann and his father - Jack Salter is fictionalized. Of course, Mardenborough was heavily mentored by a real-life no-nonense engineer, as he shared with Popverse.
Was Jann Mardenborough really involved in a car accident that took a spectator's life?
Tragically, as Mardenborough raced the notoriously dangerous Nürburgring Nordschleife in 2015, his car caught air and cartwheeled off the track and into spectators, injuring several and killing one person. According to Mardenborough, because the accident was part of his life, he felt like it needed to be part of the film, telling Driving, "I feel it would have been a disservice for the audience for that not to be in there."
Was Jann Mardenborough's dad really a professional footballer?
Yes, Steve Mardenborough played as midfielder in the Football League for about a decade before playing in the Welsh Premier League for the rest of his career.
---
Gran Turismo: Jann Mardenborough on how he learned from his real-life engineer