Grant Morrison on the differences between Luda's Luci and The Invisibles' Lord Fanny
Yes, both are gender queer magicians, but as Morrison explains, there's a lot more that's different than similar between them
In their new book, Luda – their first full-length novel – iconic writer Grant Morrison delves deep into the world of drag, pantomime, and magic, telling a story about the glamour of illusion, in which people aren't necessarily who they seem to be. In many ways, even as the book breaks new ground for Morrison, it's also a return to certain themes from their past work… and a particular character from their storied past, as well.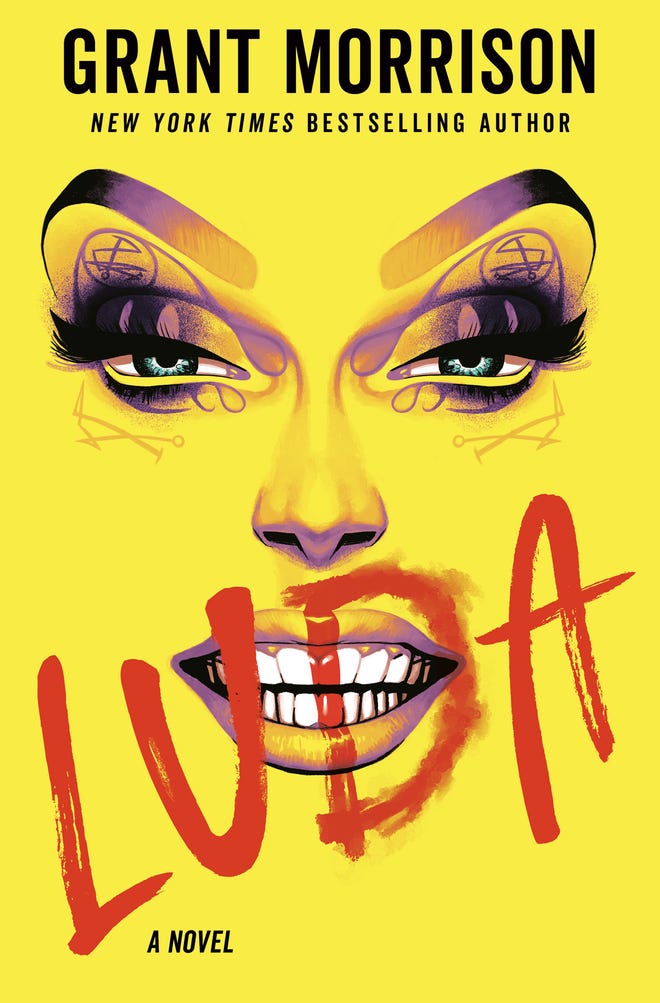 At one point during Popverse's extensive conversation with Morrison recently in support of the book's release, a comparison is drawn between Luda's main character Luci La Bang and Lord Fanny, the fan-favorite trans shaman from Morrison's '90s comic book series The Invisibles. Despite the two sharing some surface similarities, Morrison, as it turns out, sees the two as being very different.
"I think that Fanny is much more of a superhero. I think Fanny is way more proactive and way more obviously operating at a higher level. It's more of a superheroic level," Morrison said. "This character, I think, has lots of really dodgy angles, and that's what I love about it. I wanted to go to places where she's got all that stuff, but there is a sadness of the heart of it that isn't there in Fanny. I think Fanny is way more indomitable in that sense, and although there are some connections, the Luci character for me is much more -- she's more vulnerable, and she does have big hopes for people and for humanity, and doing the right thing, but she's constantly fucking up and constantly saying the wrong thing and constantly trying really hard to fit into the world we live in today and failing. So that's what I like about it, is the unpleasant edges or the bits that are not heroic, are not friendly or not nice. I think that allowing the character to have those edges was quite interesting."
One of the most significant differences between the two characters is their respective stages in life; while Fanny is in the prime of her life during the events of The Invisibles, Luci LaBang is very much looking back on her life and wondering just where all the time has gone. That's something that's inspired by the author's own experience.
"Honestly, for me, there was the moment where it was just like, 'I'll never look good in this dress again and it's terrible,'" Morrison admitted. "So there was that desire to try and explore that, because I think it's a thing that certainly vain people go through -- but I think a lot of people just go through that sense of, there are things I can no longer do and things that are just no longer -- 'Even though I want to get up and dance, I'm just going look fucking stupid and old,' and so, there was a poignancy of that that I thought was worth talking about. And that notion of, what would happen if you were given someone that you could mold and be the mentor figure, would you be a good mentor? Would you be a bad mentor? Would you try to turn them into you? And what would that mean?"
Morrison has more to say on the subject, and the many other ingredients behind the dizzying Luda, in the full interview, which is available here.
---
Luda is far from the first queer character Morrison has written; their series of Wonder Woman: Earth One graphic novels underscored the fact that DC's Amazon Princess has always been queer.