A father & son Green Goblin cosplay based on Spider-Man: No Way costume goes viral
Logandominiccosplay and his father recreated Norman Osborn's Green Goblin.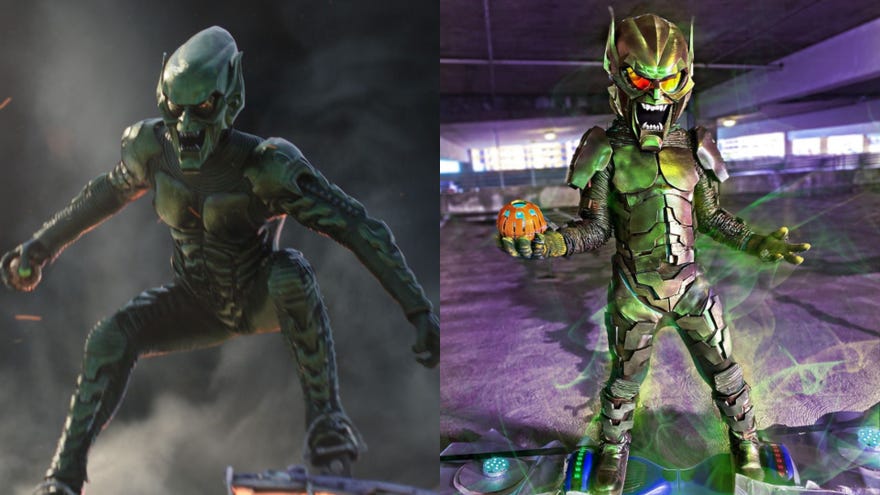 Audiences can't stop talking about Spider-Man: No Way Home! It has to be one of the most beloved Spider-Man films from both Sony and Marvel to ever exist. Look at what happens when we work together, folks. The film focuses on Spider-Man and the aftermath of his identity being revealed to the world. By convincing Dr. Strange to change the past, Peter Parker finds himself facing foes from other timelines. He will now have to discover what it truly means to be a hero.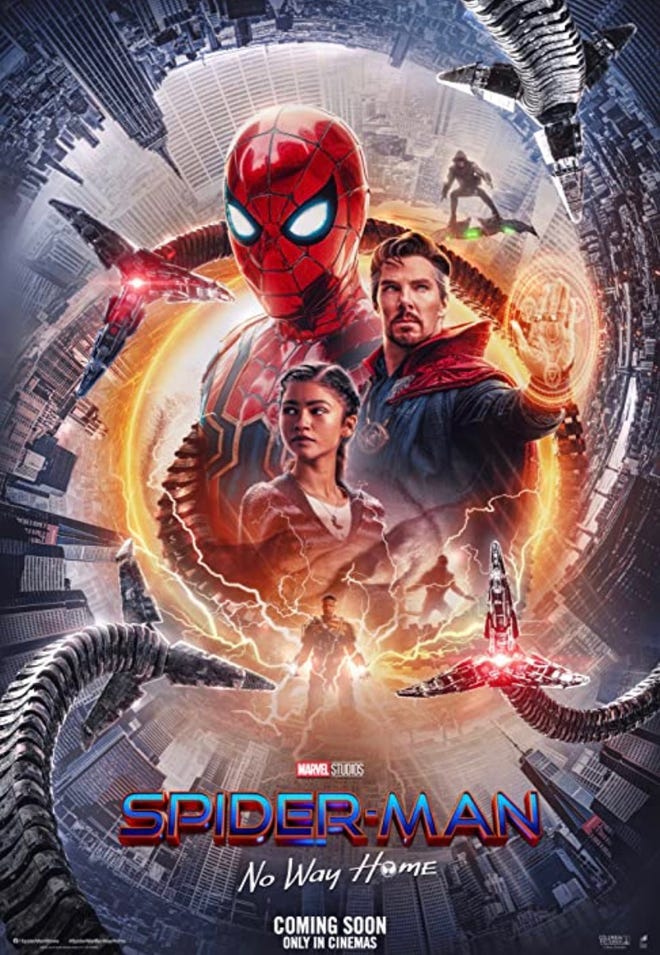 So far, the film has reached $1.37 billion in the box office from moviegoers. However, with COVID cases on the rise, many fans have yet to see the movie, making them wonder when they will see Spider-Man: No Way Home from the comfort of home? Well, fam, we have no idea. Before Sony made a deal with Netflix for all streaming rights, they were working with Starz, and that contract didn't end until after the release of Spider-Man: No Way Home. Therefore, fans can expect to see it on Starz first or on Blu Ray in late March or early April.
Now, onto what we are really talking about, is the one, the only Logandominiccosplay! At just six years old, Logan has become a viral sensation with his Green Goblin cosplay that even Willem Dafoe would be obsessed with. His father, who asked to go by "Logan's Dad," has been building Logan's cosplays from behind the scenes all along. We love this father-son relationship and how cosplay has definitely been a massive part of it.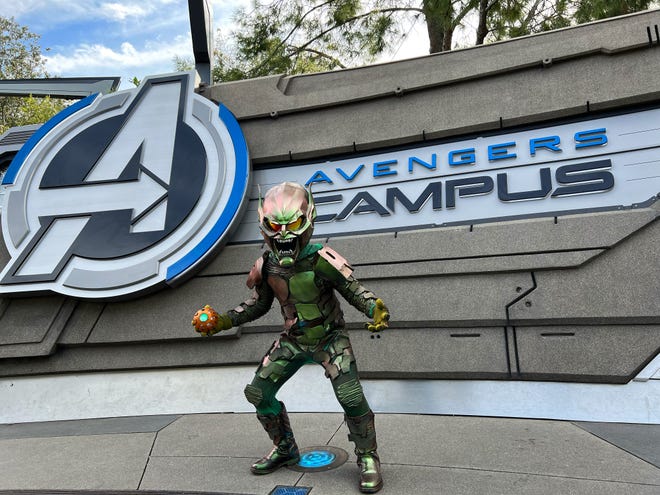 This cosplay, in particular, has gained tons of attention for its accurate detail and real-life hoverboard with thousands of views worldwide and several media platforms sharing the incredible work Logan and his dad have created together. Since we are curious cats, we wanted to know more about this duo and how Logan's dad made this sensational cosplay, so we interviewed them! Let's get to know Little Goblin Jr and his dad.
Cosplay Central: Did you make your Green Goblin suit?
Logan's Dad: Yes! The whole suit was made by me (Logan's dad). I 3D printed the mask that I got from DO3D.com, and as for the armor, I sewed together the bodysuit, and then out of craft foam, I drew each piece and then glued it onto the suit. Then, I sewed it together. I am most proud of how the color of the suit turned out to be. It really brings the whole cosplay together and makes it more accurate. I found the paint at Michaels while looking for something else. It's called "color shift" from Testers Craft.
CC: What inspired Logan to cosplay as the Green Goblin instead of Spider-Man?
Logan's Dad: Well, he actually has both costumes. He picked the Green Goblin, though, because of the hoverboard. He loved the idea that he'd be able to use it to "fly around," so he was way more on board with the whole character.
CC: What is Logan's favorite part of the cosplay? What is yours?
Logan's Dad: My favorite is how everything looked with the paint. Especially when the sun hits it. It really does look like the suit from Green Goblin. Logan's favorite is definitely the hoverboard.
CC: Can you tell us about the Hovercraft and the Pumpkin bombs? These pieces are crazy accurate and look so realistic!
Logan's Dad: So, for the hoverboard, I thought about "how can I make it look like it's gliding or hovering." Logan didn't have a hoverboard at the time, so our good friends who are well known in the cosplay community (graciethecosplaylass) let me borrow their son's hoverboard. Logan is great friends with their son too. So, now that I had a base, I had to figure out how to make the shape. I looked up reference pictures from concept art and photos from set and just drew it out onto poster board and craft foam, lol. I then glued it all together and painted it. Finally, I did a test run as I do with all his cosplays, and it worked out perfectly. And that was that.
As for the goblin bombs, I 3D printed them. And, to give the green light effect, I got some lights that I got at 5 Below and placed them inside. It worked out beautifully.
CC: This cosplay definitely went viral; what were your reactions to all the love the cosplay got?
Logan's Dad: We were definitely in awe. I told Logan all the love he was getting, and he couldn't believe it. He truly loved it. It's amazing all the support and love he got.
CC: When it comes to posing, what tips do you have? Logan has some incredible moves!
Logan's Dad: To be honest. Logan's the one that comes up with the poses. He just studies the character and tries to mimic every move.
i wanna be this cool @LoganDomCosplay https://t.co/TQXrYmKgWQ

— Spider-Man: No Way Home (@SpiderManMovie) December 19, 2021
CC: How did you both get into the cosplay scene? Do you have any cosplays together?
Logan's Dad: Well, it all started when he was 2 years old and asked me to make him a Deadpool costume. I didn't know a lot at the time, so it was a challenge. But, I looked up some tutorials and taught myself how to sculpt and make things with craft foam.
CC: Did you both enjoy the new film? Are there any cosplay in the future for the other villains from No Way Home?
Logan's Dad: We LOVED the film. Sony and Marvel really created a masterpiece. Unfortunately, we don't have any plans for other villains at the moment, but then again, Logan tends to ask me to make him something out of nowhere, so maybe there will be something in the future.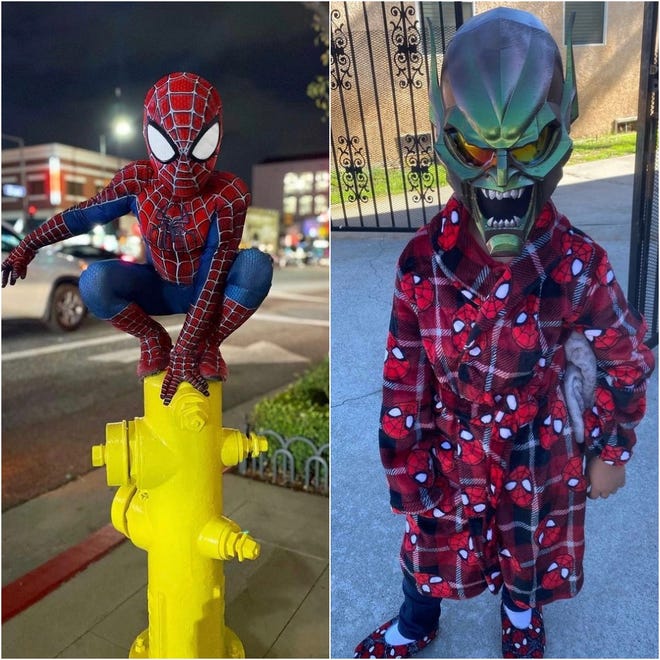 CC: If Logan could be friends with any Spider-Man, which would he pick from Tobey, Andrew, Tom, and Miles?
Logan's Dad: He said he would like to be friends with Tobey and Tom lol two of his favorites.
Okay, Logan, we see you left out Andrew, and that's okay because he can always be our best friend. We can't wait to see what this duo will create next! In the meantime, check out Logan's Boba Fett cosplay they recreated for The Book of Boba Fett.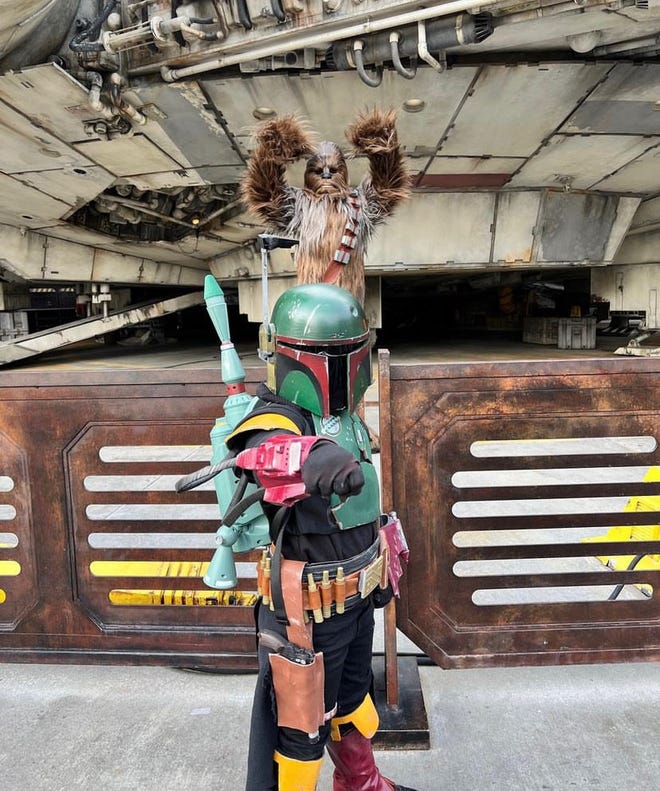 It's so great that even Chewbacca is cheering. Follow Logan on social media to stay up to date on his future cosplays.
Spider-Man: No Way Home is currently in theaters.