Meet the first true love of DC's original Green Lantern Alan Scott (and also retcons a major part of the hero's mythos)
DC's original Green Lantern is Alan Ladd Scott - it turns out Ladd isn't a middle name, it's the name of his first love
The creators behind the upcoming DC Comics series Alan Scott: The Green Lantern were just on our weekly live YouTube show Enter The Popverse, and in talking about the book they revealed some art from the upcoming series - as well as some fascinating new details adding layers to the storied life of Alan Scott. Writer Tim Sheridan and artist Cian Tormey shared some details which add new context to the original Green Lantern.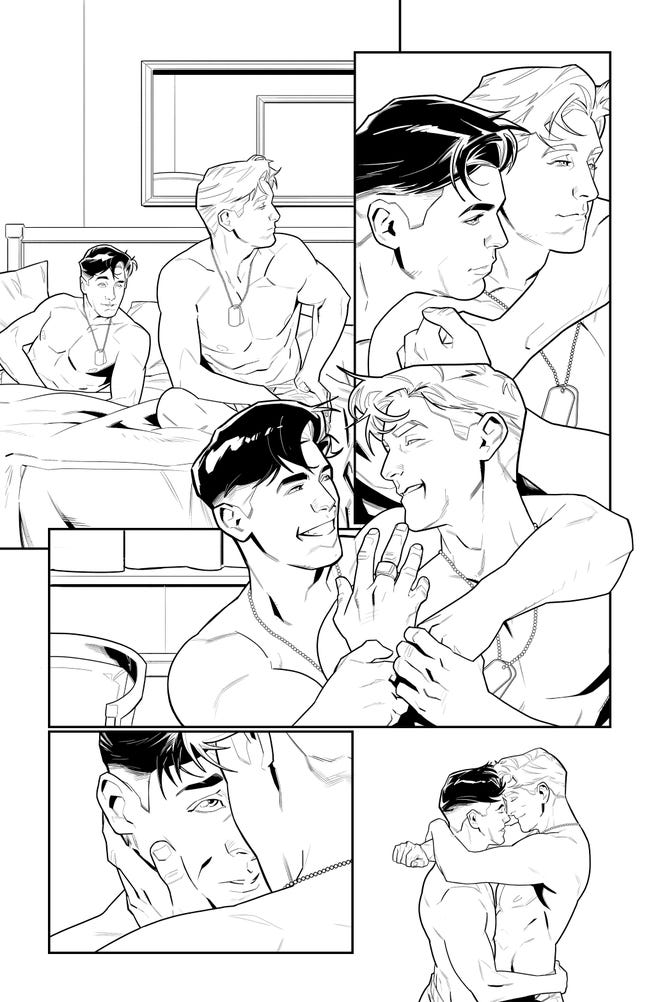 For decades, Alan Scott has sometimes been referred to by his full name of 'Alan Ladd Scott.' For decades it was presumed it was a middle name, but in our exclusive interview with Sheridan and Tormey, they revealed that 'Ladd' isn't his middle name... it's the last name of his first love.
Scott, who was revealed in recent years to be a closeted gay superhero going all the way back to his origins in the mid-20th century, has had reference to lovers, but in the upcoming Alan Scott: The Green Lantern we'll finally meet Alan's first love. And Tim and Cian revealed his name: Johnny Ladd.
And they even shared the page shown here - an intimate moment between the two.
Alan Scott: The Green Lantern #1 goes on sale this October.
"That was a fantastic interview, I haven't been made so excited for a series I was previously unaware of in a while," says Enter The Popverse viewer Tom Trainor.
---
You can watch the full interview with June 2's Enter the Popverse.