Marvel's Halloween hero Hallows' Eve returns this fall - but is it for tricks or for treats?
Hallows' Eve returns and begins to decide for herself: Is she a hero or a horror?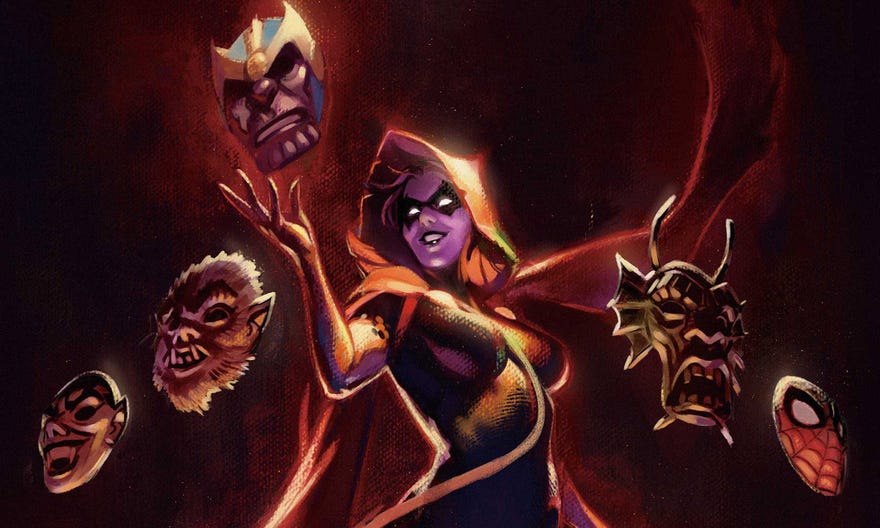 This fall, Marvel Comics is dusting off its namesake character for Halloween.
Hallows' Eve - the new spooky hero identity for the '90s character once best known as just Ben Reilly's girlfriend Janine Godbe - returns for Halloween to save the helpless.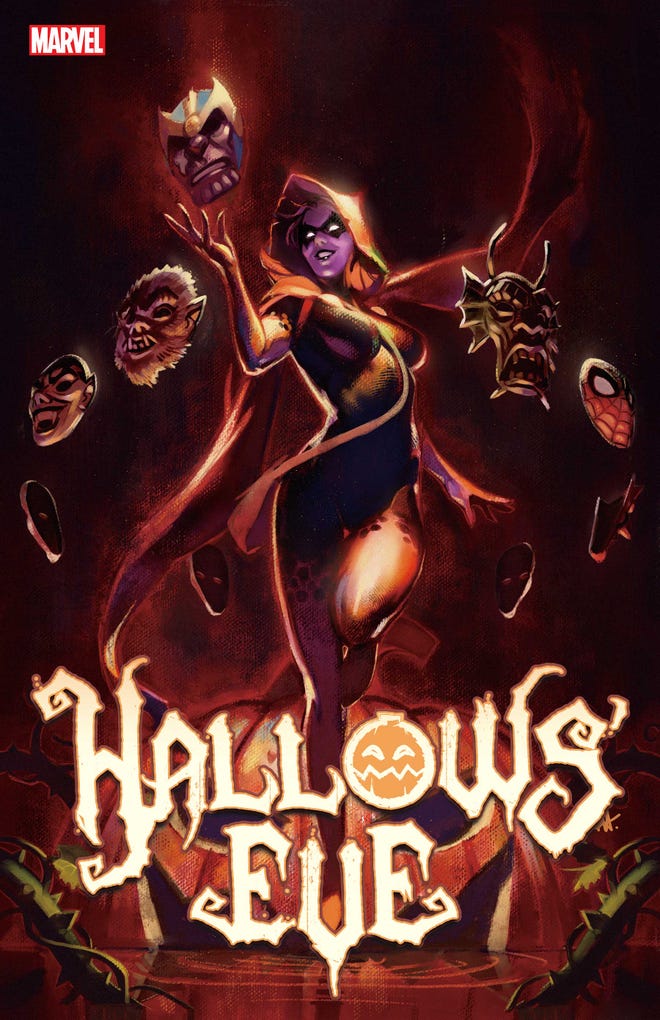 "I really think that Janine Godbe, a.k.a. Hallows' Eve, was more than overdue for her own adventures," says writer Erica Schultz, who has written most of the character's stories since her hero turn. "It's been a real treat to take her from her first solo miniseries to The Amazing Spider-Man annual, and now to another one shot adventure. I hope to be able to write more about her in the future."
Just six days before Halloween, an all-new Marvel Comics one-shot - Hallows' Eve: The Big Night #1 - will see Schultz and artist Michael Dowling follow the ghastly do-gooder to save people who were victims (like she once was).
"It's October 31st at E.S.U. so you know what that means: A Halloween party won't go as planned and a bunch of powerless kids will be in a lot of trouble!" reads Marvel's description of Hallows' Eve: The Big Night #1. "Hallows' Eve was once powerless and was once a victim. Now she's anything but. Her magical masks give her the ability to help – but Eve isn't a hero, is she?"
Hallows' Eve: The Big Night #1 goes on sale October 25. The first collection of Hallows' Eve stories is due out that same week, titled - simply enough - Hallows' Eve.
---
Get into the spooky spirit, with our recommendations for the 10 best horror movies to scare you this Halloween season.