Harley Quinn: How Dr. Harleen Quinzel went from background character to become a pillar of the modern DC Universe
With a new season of her hit animated series and growing role in comics and on-screen, the DCU is effectively Harley Quinn's world to conquer
Of all the DC Universe's iconic characters, one that has carved herself a surprisingly significant and growing niche within its expansion into multimedia is Harley Quinn. Introduced as a sidekick and girlfriend to the Joker, Harley has since broken free from the clutches of her supervillain boyfriend to become her own prominently independent character - and someone DC President/CCO has called one of the pillars of the modern DC. And more than simply being another colorful face in Batman's extensive rogues' gallery, Harley has evolved from antagonist to morally ambiguous antihero to something of a complex superhero in her own right as she's embraced the full possibilities of her liberation.
With the return of the acclaimed animated series Harley Quinn to Max this July for its fourth season and Harley continuing to place a major role in the comic book publishing line, it's clear that Harley has become just as iconic, and perhaps more recognizable to contemporary audiences, as legacy characters like Green Lantern or the Flash. With that in mind, let's take a look at Harley's effective cross-pollination in multimedia and how her unique sensibilities make her perfectly poised to be a major DCU success story as the company charges ahead.
Harley Quinn: From screen to comics to screen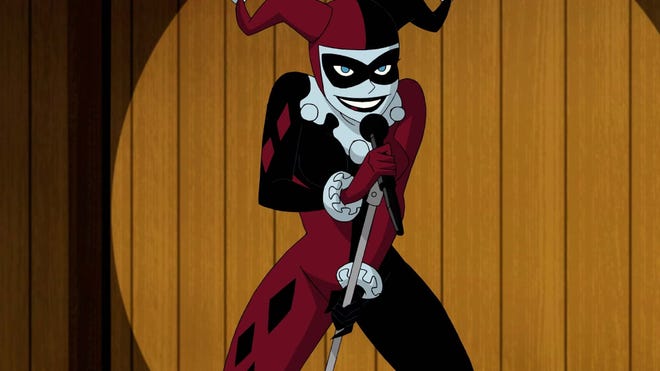 Unlike many of her longstanding counterparts throughout the DCU, Harley didn't make her debut in the comic books but rather as a supporting character in an early episode of Batman: The Animated Series. Created by Paul Dini and Bruce Timm, Harley is introduced in the first season episode 'Joker's Favor,' assisting the Joker in targeting a police banquet. Played by Arleen Sorkin, what was initially intended as a one-off appearance quickly grew into a recurring character for the show, with Harley memorably becoming a fixture of the DC Animated Universe.
Though the character's first comic book appearance was in 1993's The Batman Adventures #12 by Kelley Puckett and Mike Parobeck, as a tie-in to the DCAU, it wasn't until 1999's Batman: Harley Quinn #1 by Paul Dini and Yvel Guichet that she made her debut in the main DCU comic book continuity. This iteration retained much of her background from the DCAU, as a psychiatrist at Arkham Asylum who fell in love with the Joker and followed him devotedly into a life of crime. The comics heightened Harley's antihero tendencies and confirmed her bisexuality through her blossoming romance with Poison Ivy, something that could only be subtly alluded to in the DCAU at the time. This move not only gives the DCU some much-needed LGBTQIA+ representation, but was gradually developed in a way that felt like it was a natural culmination and the happy ending that comic book characters so rarely receive.
Harley would appear in subsequent animated series set outside of DCAU continuity, often played by Tara Strong, while the character made her live-action debut in the short-lived 2001 series Birds of Prey, played by Mia Sara. The character made her leap to the big screen in 2016's Suicide Squad, played by Margot Robbie, with Robbie reprising her fan-favorite role in the 2020 spinoff Birds of Prey (and the Fantabulous Emancipation of One Harley Quinn) and the 2021 sequel The Suicide Squad. Harley also stars in her own mature animated series Harley Quinn, played by Kaley Cuoco, which launched in 2019 on Max.
The emancipation of Harley Quinn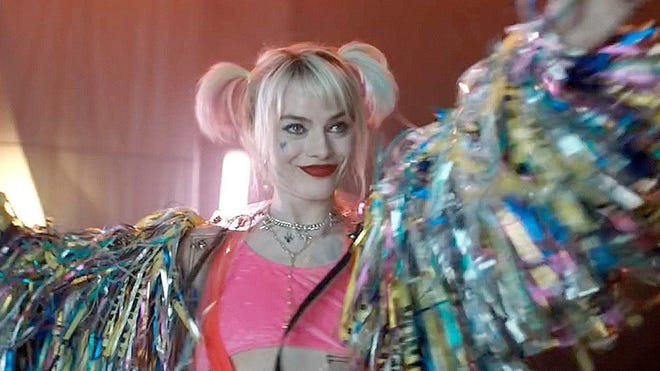 A major factor in Harley's breakout success is her breakup with the Joker, an event that has quickly become a crux of the character's development across multiple multimedia depictions. To the surprise of virtually no one, a mass-murderer like the Clown Prince of Crime makes for an especially toxic romantic partner and Harley endured years of abuse from him. Just as the Joker holds Harley back from fulfilling empowerment in-universe, so too did the association hamstring the character from achieving her full potential though she would build her own fan following by the end of Batman: The Animated Series.
Harley ditches the Joker for good during the 'New 52' era of the DCU, itself a publishing initiative that rebooted the existing canon at the time. Starring in her own ongoing series by Jimmy Palmiotti, Amanda Conner, and Chad Hardin, Harley relocates to her hometown in Brooklyn for a chance at a fresh start out of the Joker's controlling shadow. This move let her advance her flirtation with Ivy into a bonafide romance, while giving the character a more freewheeling sense of adventure, free of the Joker's usually lethal schemes. Subsequent comic book appearances give Harley a mission of redemption as she returns to Gotham City to atone for the harm she did by the Joker's side.
This distinction quickly carries over to Harley's film and television portrayals, starting with the Max Harley Quinn series. The animated series has Harley set out to become the new reigning crime lord of Gotham after breaking up with the Joker, with the Joker struggling with the idea that she could be successful without him. Over the course of the series, Harley romances Ivy, draws from her psychiatric past to help rehabilitate the Joker and Bruce Wayne, and eventually goes as far as to join the Bat-Family as its newest superhero.
The Joker and Harley are still very much a complicated item in Suicide Squad but Birds of Prey opens with Harley breaking up with him and marking her emancipation by blowing up his headquarters in Gotham. As Harley rebuilds her life, both with the Birds of Prey and the Suicide Squad, with The Suicide Squad proving she is no damsel-in-distress as she kills a cruel local warlord when he reminds her of her past murderous ex and helps the team take down the extraterrestrial invader Starro.
Breaking the fourth wall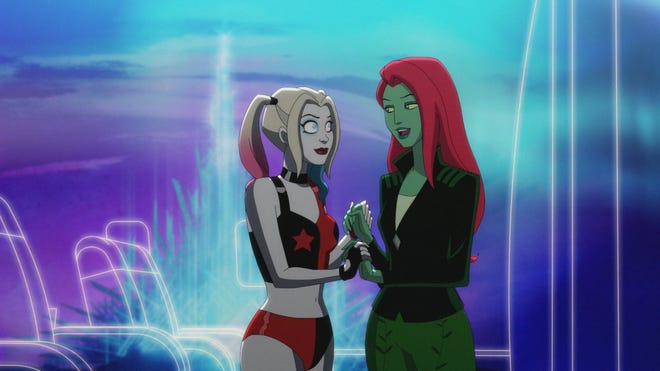 A character trait of Harley's that first really becomes associated with the character during the Palmiotti/Conner run is her ability to break the fourth wall. Starting subtly at first, Harley makes passing references to being aware that she exists within a comic book, even briefly addressing the reader directly at times. DC has doubled down on this ability beyond Palmiotti and Conner's run, with this tendency resurfacing in anthologies starring the character to Harley touring the multiverse during Stephanie Phillips' run on the title and encountering other versions of herself with a decidedly self-aware flair.
This trait is something of a defining feature for the character in the animated Harley Quinn, present right from its inaugural season and a consistent hallmark throughout its run. Though this is certainly a similarity to Marvel's enormously popular Deadpool, along with both character's comedic antihero overtones, Harley is very much her own character, one driven by empowerment and redemption, with Deadpool possessing far less conviction and driving motivation.
The multimedia empire of Harley Quinn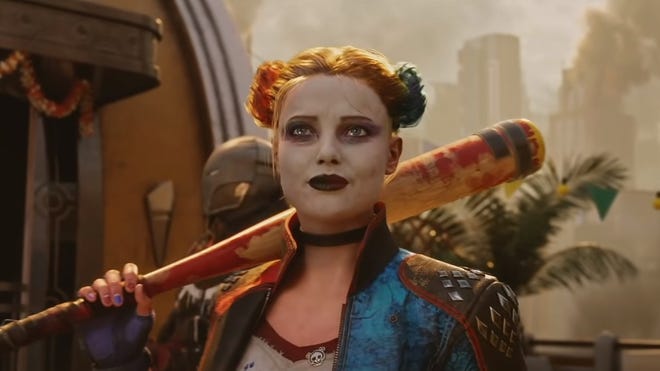 The amount of Harley appearances in animation, live-action, and video games is staggering, with more depictions than DCU mainstays like Martian Manhunter or Shazam. With a redemption arc leading her to being a wacky ally to the Bat-Family rather than a nefarious enemy, there's a sense of progression for Harley that more stationary, moribund DC character arcs don't share. On the horizon, Harley has more than just the return of her animated series but also a playable turn in the eagerly anticipated follow-up to the Batman: Arkham trilogy, Suicide Squad: Kill the Justice League.
Ultimately, Harley works best when creative teams remember that there's something inherently fun about the character, reveling in the chaos and comedy that she provides with her unique perspective. Harley can have major emotional breakthroughs and poignant moments, and has, but there should be at least an underlying joy in the hilarity that readily defines Harley. A bisexual icon and source of light-hearted energy in the normally Gotham City, Harley is steals whatever scene she's in in whichever medium she makes an appearance and the world is definitely taking notice.
The fourth season of Harley Quinn premieres July 27 on Max. Harley's current comic book adventures can be followed in Knight Terrors: Harley Quinn #1, on sale now from DC Comics, and written by Tini Howard, illustrated by Hayden Sherman, colored by Triona Farrell, and lettered by Steve Wands.
---
The best female superheroes from comics, movies, and TV.