Harley Quinn is back! The Animated series to debut season 3 on HBO Max this summer
After a long wait, Harley Quinn cartoon to debut third season on HBO Max this summer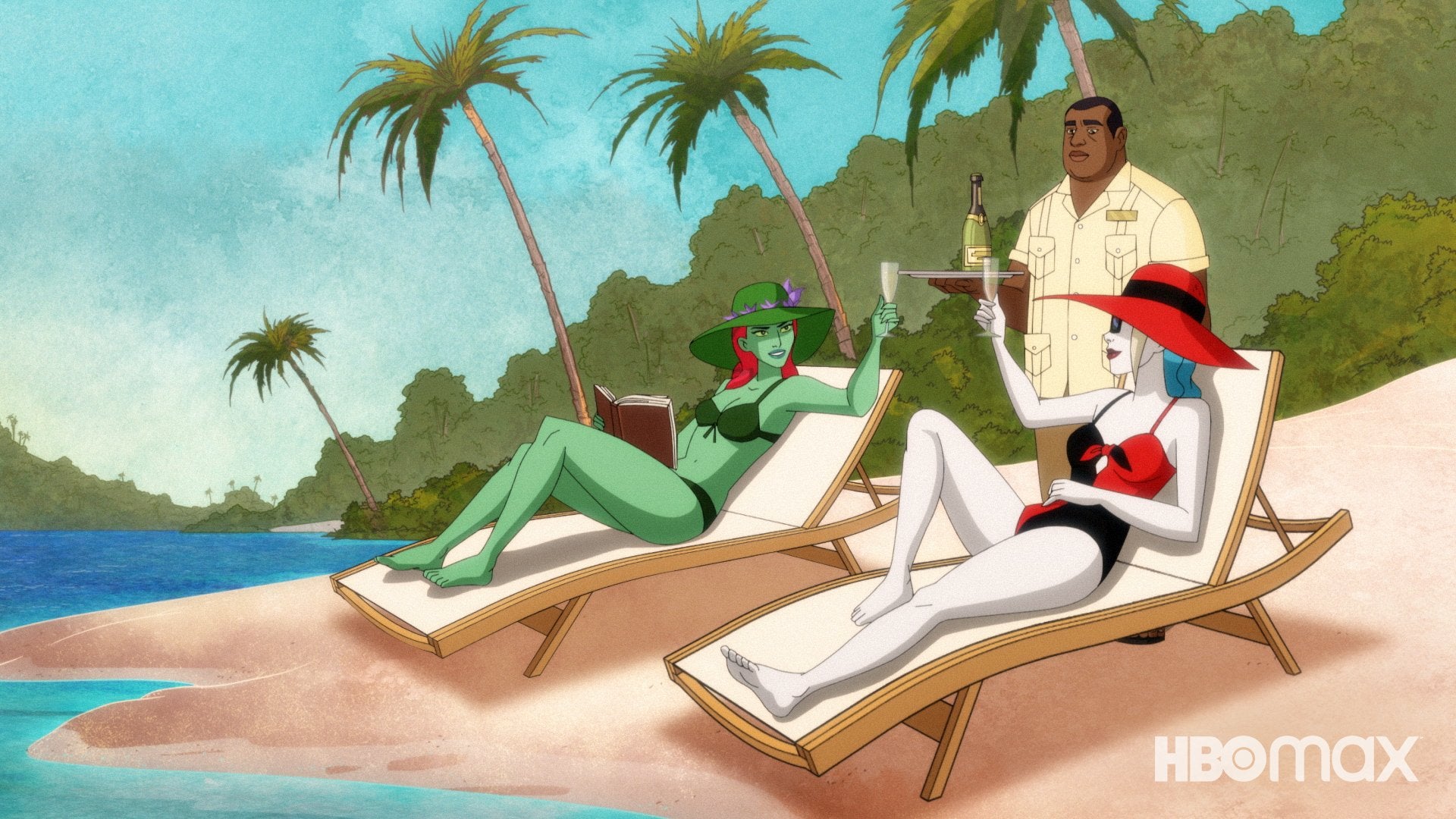 The third season of beloved animated show Harley Quinn: The Animated Series will launch on HBO Max later this summer, as per an announcement via the official Harley Quinn twitter account. This announcement was accompanied by a teaser image of Harley Quinn and Poison Ivy sitting on a beach and soaking up some rays and toasting each other with flutes of champagne.
Harley Quinn: The Animated Series has been a fan favorite since its launch in 2019, as it delved into the crime underworld of Gotham city as well as developed the relationship between Harley Quinn and Poison Ivy, going further into adult humor than most other DC properties can with its R-Rating. The show's success led to a spinoff comic titled Harley Quinn: The Animated Series – The Eat. Bang! Kill. Tour, which is meant to take place between the second and third seasons of the show.
Though the show was a success amongst fans, Harley Quinn: The Animated Series wasn't guaranteed a third season, especially with the show's previous network DC Universe announcing that it would be closing down its video streaming service. Luckily, the third season was picked up to debut on HBO Max, where eager fans will be able to watch it this summer.
The cast of Harley Quinn includes Kaley Cuoco as Harley Quinn, Lake Bell as Poison Ivy, Alan Tudyk as the Joker and Clayface, and Tony Hale as Dr. Psycho. Other members of the main cast include Ron Funches, Jason Alexander, and JB Smoove.
---
Want to get into DC Comics and don't know where to start? Check out Popverse's guide to the best DC Comics of all time.