Iceman makes his way to Marvel Unlimited as a four-part weekly webcomic
Marvel's Voices anthology gets Marvel Unlimited treatment, starting with weekly Iceman miniseries.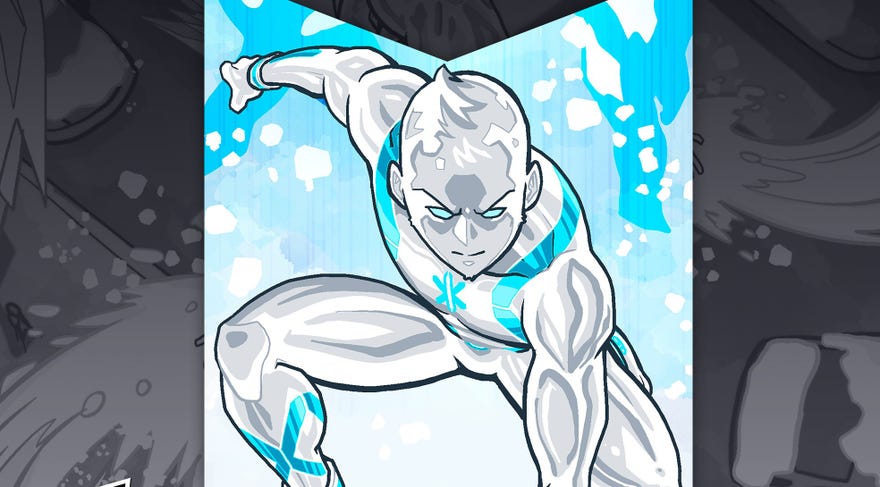 In a press release this morning, Marvel Comics announced that Iceman will be debuting in a four-part weekly webcomic written and drawn by Luciano Vecchio (Champions, Wiccan and Hulkling, Ironheart) on their Infinity Comics line on June 1 (the beginning of Pride Month).
The official synopsis for Marvel's Voices: Iceman reads: "Bobby Drake has had a big year, and after helping terraform the entire planet of Mars, he's out to explore what his Omega potential truly means. Kicking off Marvel Comics' commemoration of Pride month, Marvel's Voices: Iceman is a four-part series that celebrates life, love, and all the beautiful complications in between."
Iceman, or Bobby Drake, has been around as an X-Men since 1963, but was outed as gay in All-New X-Men #40 (2015) in a complicated time-travel sort of situation. Since then, Iceman has served as a sort of symbol of queer representation in Marvel Comics.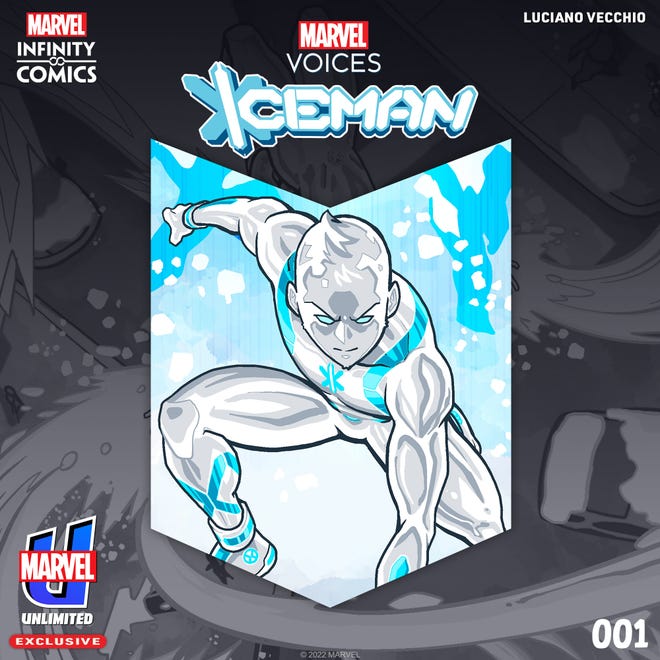 Marvel's Voices: Iceman will be edited by Sara Brunstad. It will be the first mini-series in the first ongoing iteration of the Marvel's Voices anthology. That series of anthology one-shots originally debuted in February 2020 as a spinoff itself of the Marvel's Voices podcast series, which features stories from diverse creators. Marvel's Voices on Infinity Comics will feature "a rotation of story arcs and one-shots by a diverse set of celebrated creators."
Although by its nature Marvel's Infinity Comics are digital-exclusive, previous Infinity Comics have later been collected into print editions.
This news is following yesterday's launch of the one-shot Ms. Marvel: Bottled Up on Infinity Comics, but Ms. Marvel: Bottle Up is not meant to be part of the Marvel's Voices anthology series.
Marvel's Voices: Iceman #1 is available now on the Marvel Unlimited service, with the series set to run weekly through its finale, Marvel's Voices: Iceman #4, on June 22.
---
If you have a hankering for reading everything Marvel publishes, check out this essay about what it means to read every Marvel Comic (and whether or not it's actually possible).