Iconic comics inker, artist, and painter Tom Palmer passes away at age 80
The beloved inker of titles including Avengers, Star Wars, and many more, has died aged 80
Tom Palmer, the fan-favorite artist and colorist, has died, Popverse can sadly confirm.
Palmer was undoubtedly one of comics' greatest inkers, known for his lush, textured brushwork over artists as diverse as Gene Colan, John Romita Jr., and Walt Simonson; it was, however, a career he backed into by accident. In a 2005 interview published in the book The Art of Gene Colan, he shared that he penciled an issue of Doctor Strange for Marvel in the '60s, but "it was a stinker… I went back two weeks later to get the next issue, and they said, "No, we're getting someone else to pencil it; would you like to ink it?" I said "Sure!" I'd never inked anything before!"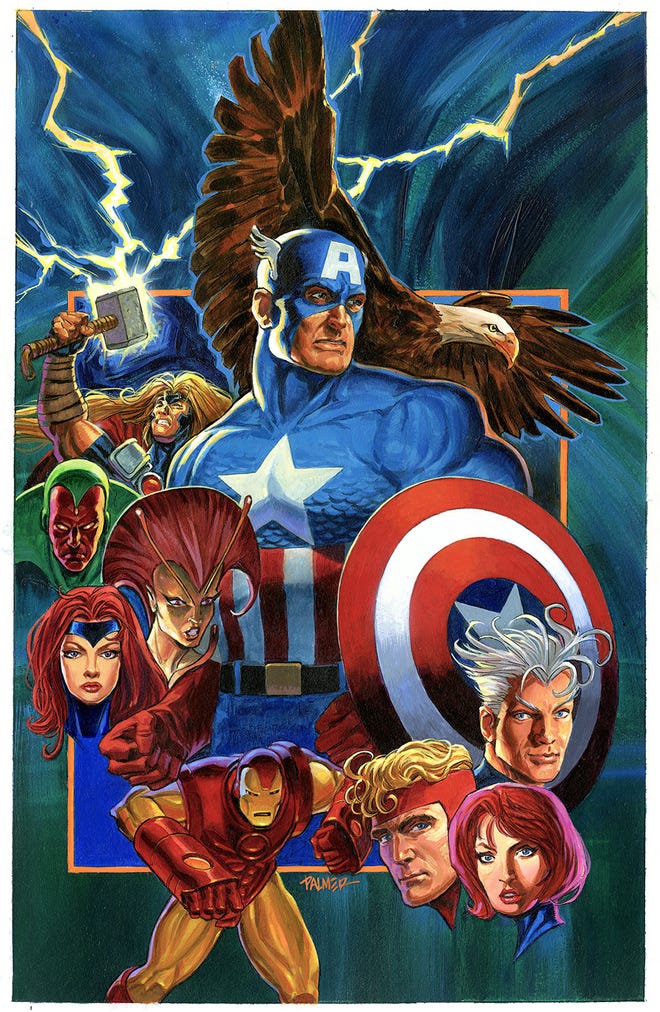 Despite this inopportune start, Palmer quickly made a name for himself as Neal Adams' embellisher of choice on his beloved Avengers and X-Men runs, with significant runs on series including Star Wars, Avengers (with John Buscema), and Tomb of Dracula following in subsequent decades. He also became known for creating beautiful paintings that graced covers of Marvel's original Star Wars series, as well as advertising campaigns for Winsor & Newton, Hertz, and other mainstream clients.
Palmer kept working in comics up until his death, with work in recent years for publishers including DC and Marvel. He was recognized throughout his career, receiving awards including the Goethe Award for Favorite Inker in 1975 — the only year those awards recognized inkers — and the 2014 Joe Sinnott Hall of Fame Award at the Inkwell Awards.
Palmer's son, Tom Jr., confirmed his father's death on social media, writing, "Dad's passion for art was infectious. I'm pretty sure he didn't 'get' all of the weird alternative and underground comics I discovered as a teenager, but he could see that those artists had that same passion for art that he had. He would point out how my favorites reminded him of his heroes growing up, the EC greats like Wally Wood, Al Williamson and Jack Davis. Those guys weren't in it for the money or the fame, they poured themselves into those pages because they loved what they were doing. And my dad was the same way. He was proud of the fact that his work never felt like work. He was just doing what he loved to do since he was a little kid."
Palmer was 80 years old when he died. The comic book industry, and the comic book medium, are lesser for his passing.