IDW is positioning its comics editors to shepherd those projects into movies, TV, and more
IDW may have lost the Transformers license, but they're hoping their comics editors can transform into movie & TV experts
What if comic editors did more than just edit comics?
That thought is behind the new plan for IDW Publishing's editors as part of its parent company's planned "reset," with comic book editors being put into the front lines of their series' hopeful transition from comics to other mediums.
In an interview with Comics Beat's Heidi MacDonald, new CEO Davidi Jonas mentioned this strategy.
"I feel like I am walking through Monument Park in Yankee Stadium. These people are masters at what they do, and the stories that they tell are so compelling, they should be in other media to engage the fans. If we said we're just doing publishing, it would be criminal."
In conversations with current IDW editors, Popverse has been informed that company management sees the editors of IDW as the stewards of these projects and - if IDW owns the rights to the comics in other media such as movies, TV, and games - would hopefully remain involved with the project beyond just its comic publishing and into ancillary development.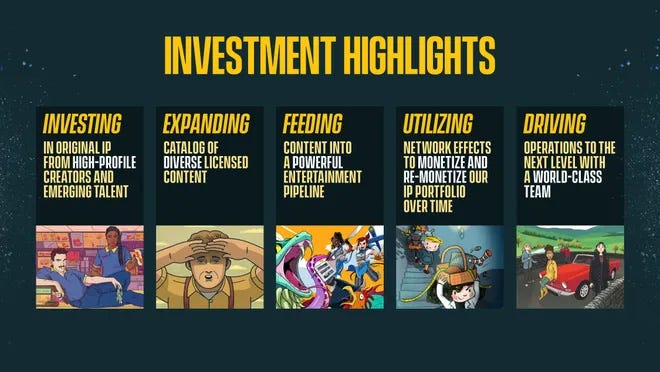 In some ways, this is similar to what former IDW president/publisher/chief creative officer Chris Ryall segued into following his exit from the C-suite in 2020. At the time, he left the company to start his own (Syzygy) while at the same time remaining onboard in a freelance capacity as the editor of IDW's Locke & Key comics, as well as executive producer of the then-ongoing Netflix live-action series.
This double-role will be needed at IDW, as Jonas has spoken about plans to speed up the transition of IDW comics into IDW movies and TV shows.
"As time goes on and you don't continue to tell the story and refresh it, eventually it fades from people's consciousness," Jonas told ICv2. "So we are intentional and focused on selling titles into entertainment in a rapid clip. We need to strike while the iron is hot and that's one of the things that I see when I look at our entertainment division."
As part of the April 27 layoffs, the IDW Entertainment division was reduced from seven people to two. Insiders at IDW tell Popverse that there is an increased push for employees to help out in other departments. IDW has stated publicly and privately they plan to fill some positions that were vacated as part of the layoffs.
---
Inside the IDW layoffs and "reset": How a company went from making "a shit-ton of money" to worrying about bankruptcy.