IDW makes first PR hire after laying off almost its entire sales & marketing team a month ago
IDW makes its first hire in sales & marketing after massive layoffs and a planned "reset"
On April 27, 2023, IDW Publishing (and its sister company IDW Entertainment) underwent what it called a massive "reset," cutting its staff by 39%. According to incoming-CEO Davidi Jonas, the cuts were to staunch massive losses the company was enduring and to stabilize the company to be able to last beyond the year. Read more about what happened in our detailed original report on IDW's layoffs and reset.
But as news, rumor, and speculation came out about the layoffs and "reset," IDW was left without a clear person to communicate said changes in a reliable way. Because the layoffs included the entire staff whose job it was to communicate with press. Those email addresses were canceled at the server level, leading to bounceback emails. Some journalists (such as us) were able to reach out to IDW through other means, but as of today IDW remains without a publicity person.
But IDW is beginning to rebuild its sales and marketing department, as one of, what I'm told is, several new hires has made his first IDW announcement - that he was hired.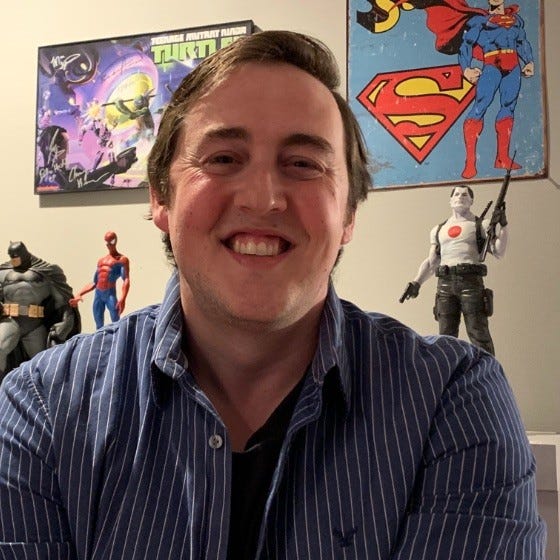 "Big personal news: I'll be joining the IDW Publishing team as Senior Manager, Public Relations at the end of the month!" former Valiant marketing director Gregg Katzman announced on Twitter. "I've enjoyed my time at CBR but the opportunity to return to passionately promoting comics, including TMNT, is too good to pass up. Thrilled to join the team."
WIth this, Katzman will be reuniting with fellow Valiant alum Heather Antos, who was recently promoted to senior editor of the company's licensed comics division. Katzman left Valiant in April 2022, and in the interim returned to his journalism roots as part of CBR.
Katzman is scheduled to begin working at IDW in late May, and in the interim, IDW is using freelance PR companies to bridge the gap.
Inside IDW's reset of the company and its sales/marketing division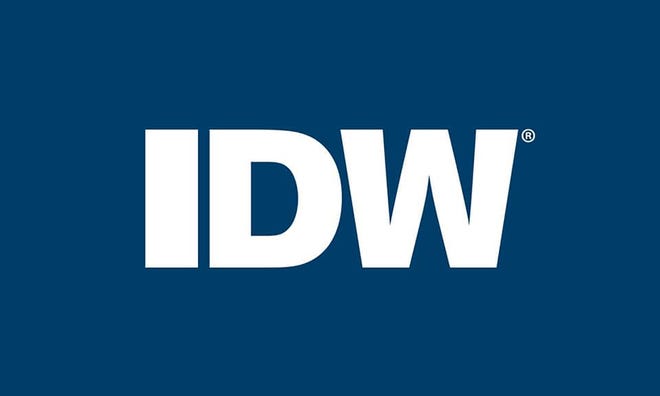 Why is IDW Publishing in a gap without a PR team, or even a person? As part of the massive layoffs the company went through in late April, the incoming CEO Davidi Jonas and the parent company's board (which he is a part of) decided that the full IDW sales and marketing department wouldn't fit with the company's vision for the future.
Following the layoffs, Jonas told that the decision was driven by a desire to exploit markets and publicity channels that had not been sufficiently engaged by the existing team. In particular, he cites, "relationship-building with retailers in the independent comic market," as well as "a disconnect between where our fans are on social media on Instagram, on TikTok, Facebook, Twitter, and the level of focus and capital allocation towards those channels."
Jonas also reiterated his previous opinion about the "siloed" culture of IDW's teams, explaining to Popverse that he envisions a process whereby marketing, sales, and licensing staff are more closely involved with the creative end of the books IDW produces. "I look at the creative process as being somewhat cradle-to-grave," Jonas says. "So the creative team, let's say in the editorial side, works really closely with our partners and licensors to create the best storytelling…I think that there was a disconnect between the engagement that the creative team was having, and the level of expectation for successful sales and marketing to be able to look at our partners and say, 'yes, we're doing our very best to find the audience for this book, and create that authentic engagement.'"
Consequently, Jonas says that he envisions a process where sales and marketing staff are encouraged to work directly with creators and editors in a more hands-on capacity: "We want them engaged from an earlier stage, not just getting the finished product, but understanding the product through its inception, and knowing the creative partners that we work with and having a relationship with them, and feeling also that sense of ownership."
In an interview with the Comics Beat's Heidi MacDonald, Jonas went to even more detail.
"When we looked at the business, we didn't say, well, we don't need sales and marketing, so we'll just cut that. That would be absurd. First of all, we're bringing on new talent. It's got to be the right culture fit. We want to be an entrepreneurial business. Someone who's coming into IDW with a new energy, when someone comes in to do sales and marketing, they're now actually part of the creative process. You have to start thinking in a different kind of mindset, and it's hard to do that when the team is already there, and has been following certain business practices, which is understandable."
Stay tuned to Popverse as we cover IDW's changes and vision for the future.
---
Inside the IDW layoffs and "reset": How a company went from making "a shit-ton of money" to worrying about bankruptcy.