Immortal Hulk sells out, with more Marvel reprints on its way
Immortal Hulk is living on two years after its end (and the creative fallout)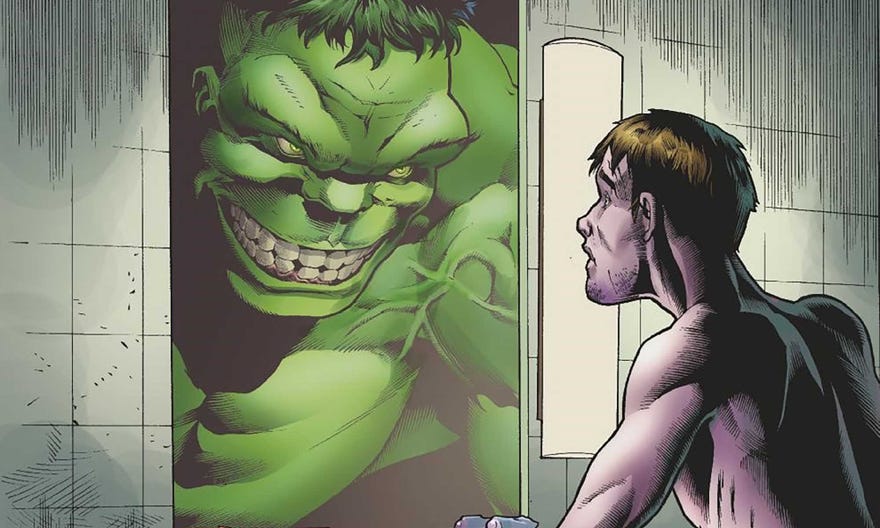 Marvel Comics' Immortal Hulk is making the case for living up to its descriptive adjective.
Two years after Al Ewing and Joe Bennett's transformative Hulk run ended, continued demand for Immortal Hulk has led to continued sellouts of the print edition in multiple formats. Popverse has learned that Marvel's stock of four volumes of the 11-volume collection has just sold out, as well the massive 1.25 pound, 1616-page, $150 hardcover Immortal Hulk Omnibus collecting the whole thing in one hulk-ish spine.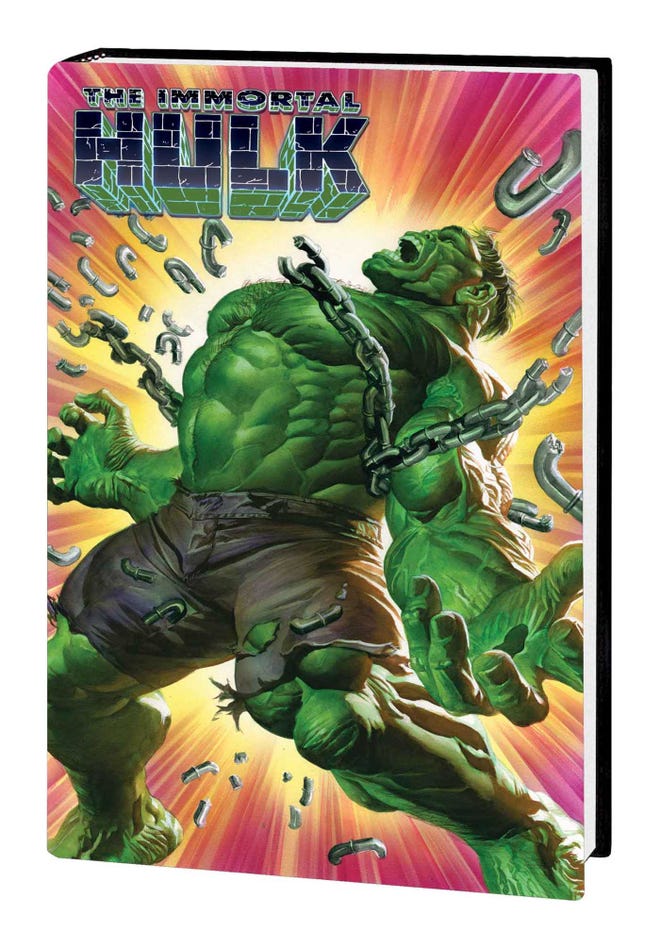 (The later of which just debuted three months ago.)
Thankfully, Marvel has already informed retailers new printings are on its way.
The four volumes which sold out are: Immortal Hulk Vol. 1: Or Is He Both?, Immortal Hulk Vol. 4: Abomination, Immortal Hulk Vol. 5: Breaker of Worlds, Immortal Hulk Vol. 7: Hulk is Hulk. Volumes 3 and 8 were previously sold out, with new printings coming around in late 2022 and early 2023.
This comes despite Marvel in 2021 deciding to publicly stop working with Immortal Hulk artist Joe Bennett on "any future Marvel projects". While the reasoning wasn't specified by the publisher, it came just days after a 2017 political cartoon by Bennett resurfaced that showed him drawing some opponents of the right-wing Brazillian political figure Jair Bolsonaro as rats - a decades-old illustrative shorthand commonly used by bigots, and particularly antisemetic bigots.
"This isn't the first issue with Joe that I've been made aware of," Ewing tweeted at the time. "I've spoken behind the scenes, but that's no comfort to people at the sharp end of this kind of brutal propaganda."
At the time, Ewing also foreswore working with Bennett again. Among the previous "issues" Ewing brings up was an anti-semetic message hidden in 2021's Immortal Hulk #43, which Ewing and Marvel said they "missed" before it went to print. Subsequent printings, as well as digital editions, removed the offensive reference.
To date, neither Marvel nor Ewing have worked further with Bennett - although the Immortal Hulk run has become one of Marvel's major backlist collections, albeit with Bennett's known examples of antisemetic art removed.
---
The Marvel Marathon: Should we want to read every Marvel comic ever?