What every indie comic creator needs to know according to Joseph P. Illidge
"Honestly, I would say: familiarize yourself with the with the psychology of a narcissist." writer and editor Joseph P. Illidge says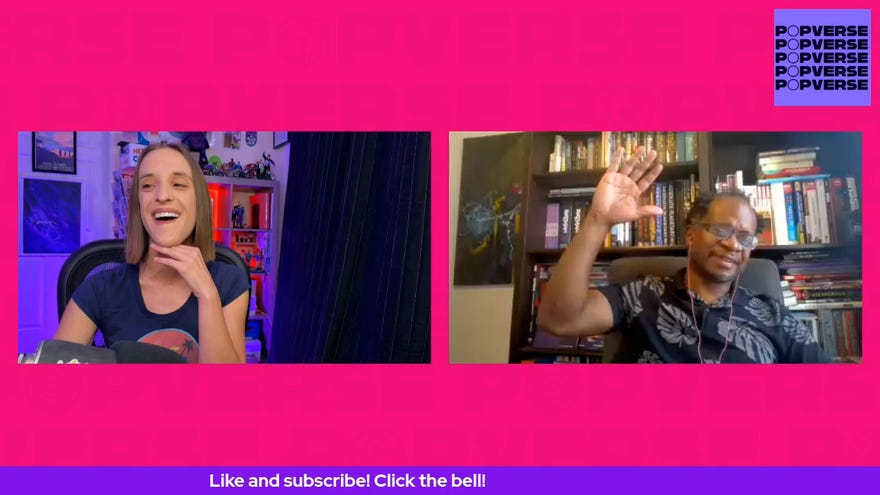 Comic book industry legend and thought leader Joseph P. Illidge recently joined the Popverse family. Not only is Illidge currently penning a thoughtful series of articles for us, he recently appeared alongside Popverse's Ashley Victoria Robinson on a live episode of Enter the Popverse.
When asked about what new creators need to know ahead of entering the comic book industry, Illidge had some clear, thoughtful words of wisdom. Based on hard-won experience from Milestone Media, DC Comics, Heavy Metal, and more Illidge urges independent and new creators to be their own best advocates and to be able to recognize when someone you may find yourself in a meeting with does not have the best interests of your - or your project - at heart.
Fortunately for us, Popverse's Ashley V. Robinson was able to dive deep into this conversation with Joseph P. Illidge and simply ask him: what do new or aspiring comic book creators need to know?
"Honestly, I would say: familiarize yourself with the with the psychology of a narcissist." writer and editor Joseph P. Illidge tells Popverse, "I'm serious."
Watch our 4-minute clip of Joseph P. Illidge talking advice for indie creators on Enter the Popverse.
Get into the comic shop scene with our comic store guide.