If you like Indiana Jones, you'll love these recommended comics, movies, and TV shows
Before, after, or during your Indiana Jones lovefest, here are some other movies, TV, shows and comics you'll enjoy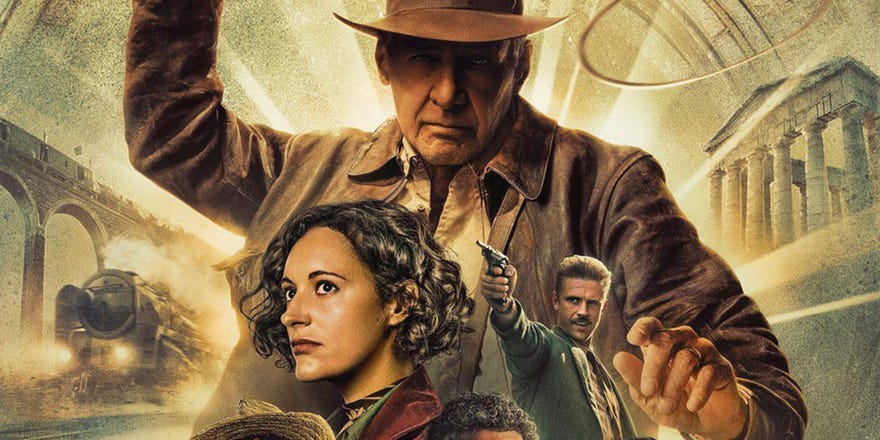 Indiana Jones is back! After 15 years away from the big screen, Harrison Ford's intrepid archaeologist returns to cinemas with the franchise's fifth installment, Indiana Jones and the Dial of Destiny. That's great news for fans of throwback popcorn blockbusters, yet Dial of Destiny's release is also a bittersweet occasion since Ford has already confirmed that the film marks his last outing as Indy.
So, with Indiana Jones about to hang up his fedora, where will his legions of devotees find their next globe-trotting adventure? They could embark on a quest worthy of Indy himself – or they could check out this list of movies, TV shows, and comics we've pulled together, instead. It's got more Indiana Jones-style stories on it than you can crack a bullwhip at!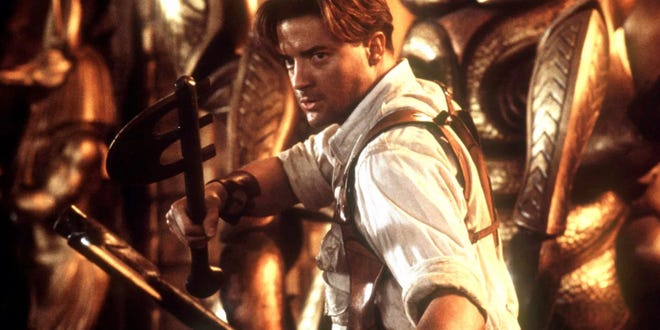 Stephen Sommers' 1999 update on Universal classic The Mummy franchise follows the Indiana Jones template so closely it's practically an official entry. Two-fisted protagonist? Check. Feisty love interest? Check. Exotic locales and period setting? Check. A rollicking narrative steeped in a pulpy mixture of ancient history and compelling mythology? You guessed it: check. The Mummy also boasts a decidedly old-school sense of humor, which is yet another reason why it's one of the only films from the last 25 years to come close to capturing the magic of Indiana Jones.
Indiana Jones and the Tomb of the Gods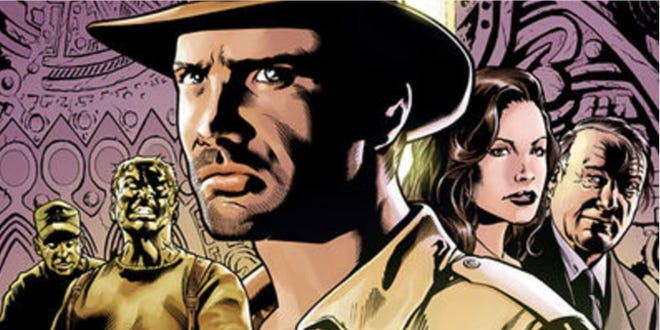 While Indiana Jones works best on the big screen, Indy's escapades in other licensed media are still a great source of entertainment. This is especially true of the Indiana Jones comic books, especially those published by Dark Horse Comics. There are several Dark Horse titles to choose from, but for our money, the best is Indiana Jones and the Tomb of the Gods, which draws on concepts from H.P. Lovecraft's Cthulu mythos for its titular McGuffin. This choice could easily have backfired, however, creative team Rob Williams, Steve Scott, Bart Sears, and Nathan Massengill make it work by painstakingly recreating the same Saturday matinee vibe original Indiana Jones masterminds George Lucas and Steven Spielberg imbued their movies with.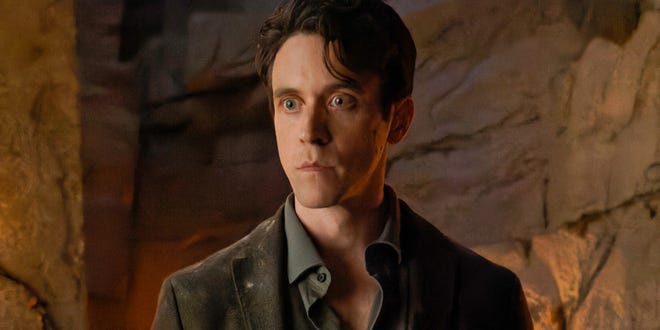 Peacock streaming series The Lost Symbol is about a plucky academic who relies on a combination of smarts and esoteric knowledge to beat the bad guys. So, in essence, The Lost Symbol is an Indiana Jones show – only a lot darker and with fewer bombastic action set pieces. What The Lost Symbol lacks in traditional derring-do it more than makes up for in mysteries and secret societies, though. And if The Lost Symbol's relatively low-key action really is a sticking point for you, there's always the show's cinematic counterpart, the Robert Langdon series, which offers the big-budget, widescreen thrills Indiana Jones fans crave.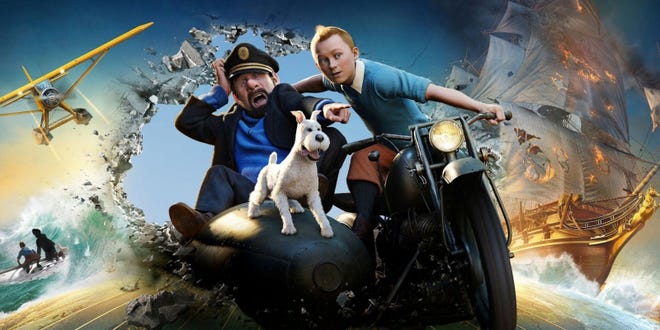 Unlike the other entries on this list, The Adventures of Tintin: The Secret of the Unicorn was directly presided over by Steven Spielberg. As a result, it plays out like a reskinned Indiana Jones outing – particularly the showstopping set piece in Morocco, which feels like a Raiders of the Lost Ark outtake – albeit with a more fresh-faced protagonist in the form of Jamie Bell's Tintin. What a stunning reskin it is, too. Weta Digital's dazzling motion capture-driven animation lends The Adventures of Tintin a unique aesthetic that blends photorealism with Hergé's original Tintin comics – which, incidentally, Indiana Jones fans should consider checking out, as well.
Another legit Indiana Jones experience that's less well-known because it's not a movie, The Young Indiana Jones Chronicles is a show that (as its name suggests) charts Indy's exploits between the ages of 8-21. Creator George Lucas and casting director Karen Lindsay-Stewart deserve kudos for finding a worthy pair of junior Joneses in Corey Carrier and Sean Patrick Flanery, who collectively represent the most convincing youthful incarnation of Indy this side of The Last Crusade's River Phoenix. Admittedly, your mileage will vary when it comes to The Young Indiana Jones Chronicles' educational bent – and the bookend scenes featuring an elderly Indiana Jones will drive continuity obsessives to despair – but this lavish production contains all the ingredients that make the franchise great.
Outer Banks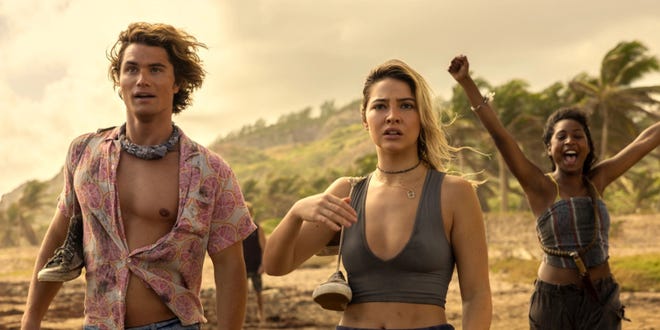 On the face of it, the Indiana Jones franchise and Netflix series Outer Banks don't have a lot in common. The former is a deliberately old-fashioned affair headlined by a hero who's well north of 25, while the latter is a Young Adult joint with a contemporary sensibility and populated by largely wrinkle-free protagonists. Dig a bit deeper, though, and you'll find that Outer Banks delivers plenty of the same thrills as an Indiana Jones movie. Not only is it a show about tracking down lost treasure, but it also places a considerable emphasis on figuring out clues along the way. Sounds a lot like an Indy adventure to us!
Romancing the Stone arrived in the middle of the original Indiana Jones trilogy's run, and it covers a lot of the same ground as those films, so much so that more than one critic derided it as a rip-off. Fortunately, most people appreciated Robert Zemeckis' 1984 action-romance romp for what it was: a more contemporary spin on the adventure genre anchored by the sizzling chemistry between stars Michael Douglas and Kathleen Turner. This positive response translated into box office success, earning Romancing the Stone a sequel, 1985's The Jewel of the Nile, which is also worth your time.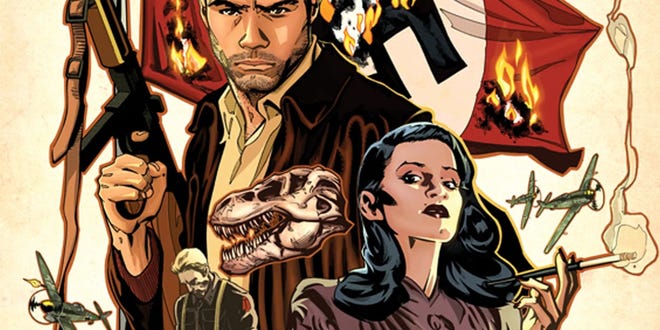 Writer/artist Stephen Mooney's Half Past Danger is arguably the most Indiana Jones-like comic book series on this list – and that includes the actual, licensed titles. Published by IDW in 2013, Half Past Danger pits US Marine Sergeant Tommy "Irish" Flynn against the kind of threats Indy's faced before (Nazis, femme fatales), as well as at least one he hasn't (dinosaurs). What's more, the whole outrageous escapade unfolds in the South Pacific in 1943, further cementing its Indiana Jones cred. Mooney wrapped up a second Half Past Danger volume – the wonderfully-titled Half Past Danger: Dead to Reichs – in 2018, so there's plenty here to keep you occupied.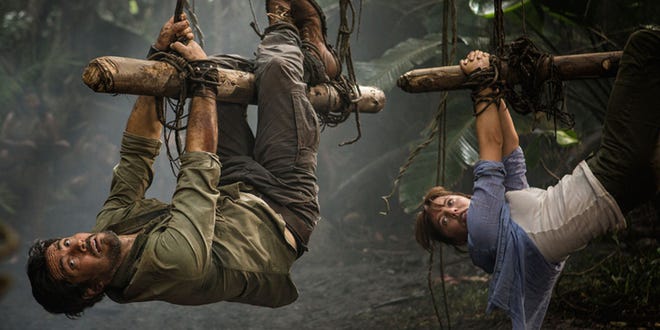 Hooten & the Lady takes the established Indiana Jones formula – a scrappy adventurer embarks on worldwide jaunts in search of historical or even mythical relics – and injects it with elements of the buddy movie genre. It's an experiment that pays off in spades, thanks in no small part to the fun interplay between leads Michael Landes and Ophelia Lovibond. There's also a neat overarching mystery tying Hooten & the Lady's eight-episode run together, so it's a real shame for Indiana Jones fans that this British production didn't land any additional seasons.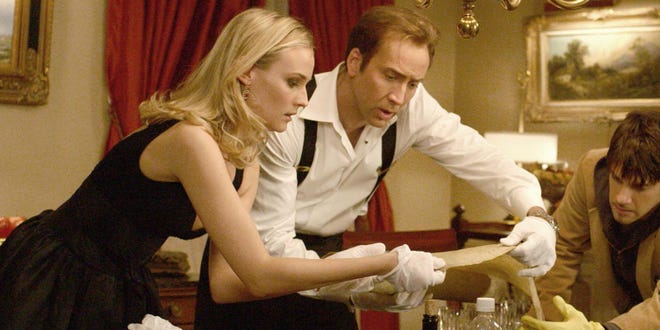 With a name like National Treasure, it won't come as much of a shock that this 2004 Nicolas Cage vehicle leans hard into the same brand of big-ticket artifact hunting as the Indiana Jones films. National Treasure also sports the same old-school charm as those movies, as Cage's cryptographer Benjamin Franklin Gates races from clue to clue as part of a delightfully OTT Freemason loot heist. Cage and director Jon Turteltaub's 2007 sequel National Treasure: Book of Secrets deserves a watch, too, although recent Disney+ spinoff National Treasure: Edge of History is best avoided by all but the most desperate of Indiana Jones fans.