Is HBO Max turning into HBO Min? As it lays off 14% of staff, looking ahead to the streaming service's future
What will HBO Max be like in 2023?
There's talk, and now there's action.
Warner Bros. Discovery has announced plans to layoff roughly 70 employees its HBO Max subsidiary, as reported by Variety. This follows speculation about layoffs, and very real recalibrations of HBO Max and other Warner Bros. properties as announced during the recent Warner Bros. Discovery investor's call.
According to Variety, these layoffs are primarily focused in HBO Max's reality programming department, and equates to roughly 14% of the streaming service's total staff.
What will HBO Max be like in the future?
From the talk surrounding Warner Bros. Discovery's earnings call and these layoffs, you can actually expect more reality TV on HBO Max in 2023 and beyond (not less). Although its in-house unit was downsided, it's now-sister company Discovery Channel will be providing thousands of hours of shows including Deadliest Catch, Battlebots, Mythbusters, and yes, Shark Week.
What about FBoy Island?
Don't worry, HBO Max's Fboy Island will continue to go in this all-new HBO Max. Just imagine the crossover potential with Shark Week.
What about superheroes?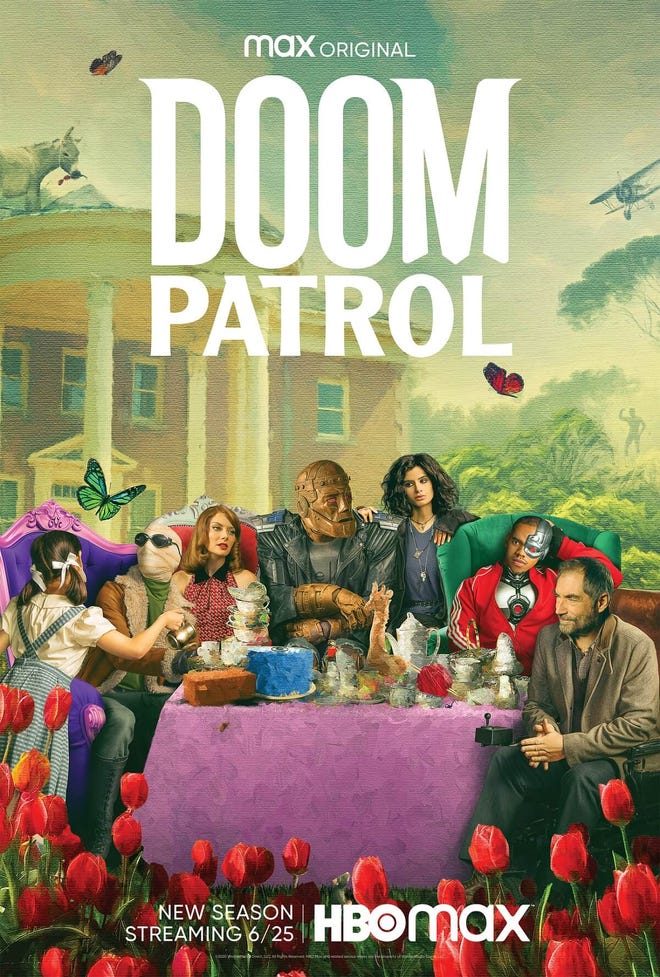 As for original dramas - such as superhero dramas - look for less, not more. Warner Bros. Discovery is rethinking the idea of new superhero movies debuting on the streaming platform, and also re-thinking the quick turnaround of big films' theatrical release date and subsequently landing on HBO Max.
In the attention-grabbing cancellation of the Batgirl streaming movie, other major DC live-action projects are reportedly on uneasy ground. While a second season of Peacemaker is still probably happening, we're unsure of the same for Doom Patrol, Titans, or even the planned The Batman spin-offs.
What about comedy?
On the comedy front, Warner Bros. Discovery has called in the comedy team from HBO itself to oversee HBO Max's comedy division.
What about other scripted movies and tv?
As for non-HBO movies and TV appearing on HBO Max (such as Avatar), look for those to be limited. According to Variety, Warner Bros. Discovery has downsided HBO Max's acquisitions group, instead relying primarily on Warner Bros. Discovery movies and TV.
According to Variety, it's even possible HBO Max will be renamed to something else as it incorporates more Discovery content - possibly even just "Max".
"At the end of the day, putting all the content together was the only way we saw to make this a viable business," Warner Bros. DIscovery's CEO/President of global streaming and games JB Perrette said during the earnings call earlier this month.
---
Meet the new CW: New owners lay out a vision for network's future (and who it wants to watch it)