Guardians' James Gunn once planned at "shepherding the future of the Marvel cosmic universe"... what happened?
Before he became the co-CEO of DC Studios, Gunn was talking up a growing role at Marvel
That James Gunn has spent so much time promoting Marvel's Guardians of the Galaxy Vol. 3 over the past few months has raised some eyebrows, given that he's currently installed as co-CEO of DC Studios — but what has turned out to be his final Marvel Studios project (for now, at least) could have turned out very differently for both Gunn and Marvel, once upon a time.
It feels almost impossible now, but before summer 2018 — when Gunn was fired by Disney in response to social media posts from years earlier — the writer/director seemed set to become part of the leading figures of Marvel Studios, carving out an expansion of the MCU all his own beyond just the Guardians movies. Just as Rocket is revisiting his own past, let's take a quick trip down memory lane and consider the space lane not taken.
The MCU's cosmic growth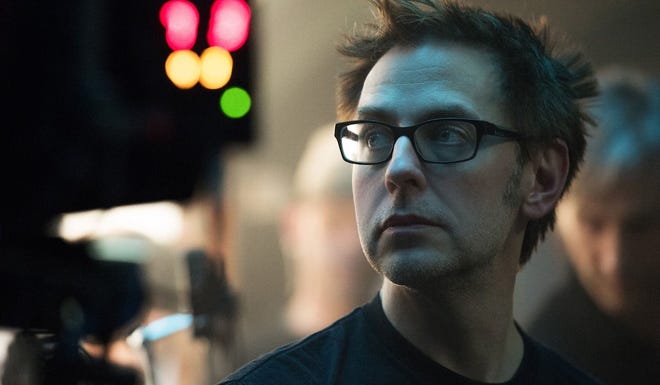 "We talk about it all the time," Gunn told IGN in a June 2017 interview. "It's already a part of what I'm doing with Marvel and the conversations that Kevin and I have every day. When we're talking about Guardians of the Galaxy 3, and that story, that's a story that will lead to other stories. It's innate to the DNA that that's the end of a trilogy but it's the beginning of a whole other element of the Marvel Cosmic universe."
A month later, Gunn said during a Facebook Live appearance that the third Guardians movie would "set up the next 10 to 20 years of Marvel movies [and] really expand the Cosmic universe," adding, "We're going to be setting up new characters, it will be the last movie of this version of Guardians of the Galaxy." A month after that, he described his role at Marvel as "shepherding the future of the Marvel cosmic universe."
Blown out of proportion...?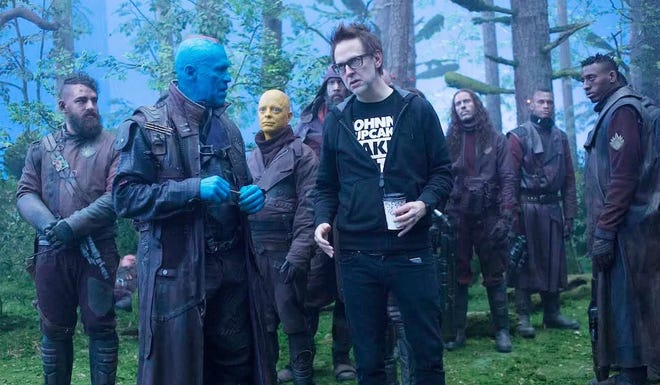 Shortly after completing the screenplay for Guardians of the Galaxy Vol. 3, Gunn was fired in July 2018 by Disney following complaints by rightwing posters over old social media posts. Even as multiple people, in particular the cast of the Guardians movies themselves, worked behind the scenes to get Gunn reinstated — something that happened in March 2019 — Marvel Studios head Kevin Feige was downplaying the importance of Gunn inside Marvel.
"His influence was Guardians. It was Guardians," Feige told CinemaBlend in February 2019. "It was his input on Guardians and the Avengers films, as you've seen in Infinity War, and on the Guardians 3 script, which we're still using. So you'll see that influence. I think online, sort of the notion of 'architect across multiple cosmic things' was slightly blown out of proportion."
Blown out of proportion by whom...? Gunn, or the press?
Gunn's secret input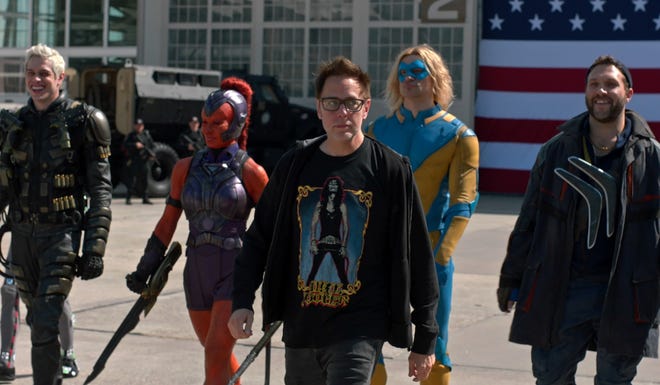 While it's possible that Gunn had made his influence on future projects seem larger than it actually was, it's also untrue that Gunn was solely being kept inside a Guardians bubble; he'd been publicly announced as shooting Stan Lee cameos for multiple movies back in 2016, after all, showing that he was considered more than just a writer/director for hire to the company.
Certainly, Gunn seemed to have been involved in some uncredited manner writing Avengers: Infinity War and Avengers: Endgame; not only does Feige allude to that above, but a recent Hollywood Reporter story quoted Mantis actor Pom Klementieff as saying, "I can't imagine playing Mantis with someone else writing the words," while adding that both she and Chris Pratt called Gunn from the set of Avengers: Infinity War to check that he approved of what they were being asked to do. (Both Avengers: Infinity War and Avengers: Endgame shot while Gunn was still employed by Marvel; initial production on the latter ended in January 2018, six months before Gunn was fired.)
So, what happened with Gunn as an architect of the cosmic MCU??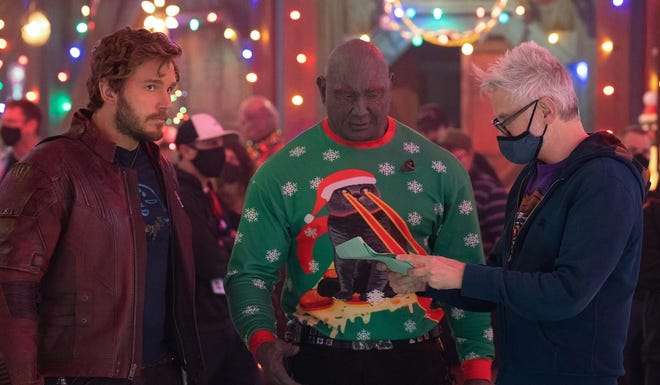 In the seven-month gap between being fired and rehired by Disney, Gunn was hired to write and direct what would eventually become The Suicide Squad for Warner Bros, beginning an association with DC that would go on to include the HBO Max spin-off Peacemaker before Gunn and Peter Safran were offered the top job at DC Studios. Marvel's Kevin Feige played down any notion of there being a rivalry between Marvel and DC at the time, although Gunn's commitment to the project meant that, once rehired by Disney, Guardians Vol. 3 went on the backburner until he was free… meaning a five-year gap between the second and third movies in the series.
That The Suicide Squad was a critical success — and one that allowed him to go for broke in terms of content, with an R rating to boot — as well as one of the most enjoyable movie-making experiences of his career likely fed into Gunn's decision to take the DC Studios gig when it was offered to him. There's also the fact that, bluntly, his role at DC allows him to grow and push himself in new directions as a storyteller than he'd ever get at Marvel, given that the latter already has Kevin Feige in place as the leader of the studio.
What If...?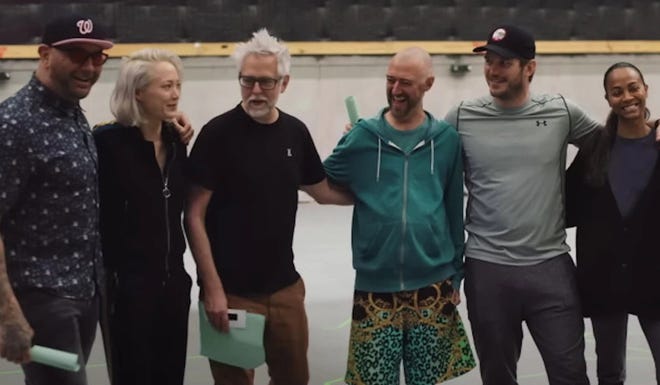 Whatever trajectory Gunn was on at Marvel prior to his firing had been interrupted by events; even if he hadn't taken the DC position, it was unlikely that Gunn would have been able to build out the cosmic MCU as he'd initially been talking about — and, blunt, it might not have been of particular interest to him anymore, anyway.
The notion that Gunn could have built out a sub-universe of cosmic Marvel movies is, fittingly perhaps given the studio, a fun "What If…?" to consider, but the reality is one that is likely going to result in far more interesting, unusual things for fans of both DC and Marvel to watch: Gunn-led projects from DC, and new directors and writers coming to terms with the legacy he's left behind at Marvel. It's a win-win for everyone... especially those of us excited to see a new Superman movie in a couple of years.
---
Want more Guardians of the Galaxy Vol. 3? We have everything you could need to know, right here.