This Month in Comics History for January 2023 - Uzumaki, Bucky-as-Cap, Invincible, Nubia's origin and more
Bucky Barnes takes up the shield, Junji Ito makes a spiral splash, and Snagglepuss exits stage left.
Happy new year, and welcome back to This Month in Comics History! It's a brand new year, which means we're covering brand new… well… years. Leaving 2022 behind also means saying farewell to our retrospectives on the milestone years which came before it as we turn all of our clocks forward at once.
January is a month of declarative statements of intention as publishing lines present their plans for the entire year, so big changes and big launches are always afoot! Such was the case 5 years ago with DC's 'New Age of Heroes', 10 years ago with Marvel's Young Avengers, 20 years ago with Invincible, 25 years ago- incidentally- with a complete reinvention of the horror manga format as we know it, and much more… as you'll see for yourself if you simply read on.
As we heard five years ago from DC Comics this very month, exit stage left!
Five years ago back in January 2018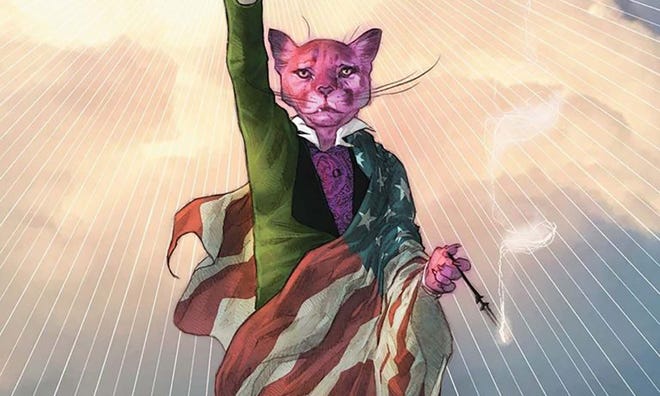 As part of DC's collaboration at the time with Hanna Barbera, Mark Russell and Mike Feehan's Exit Stage Left: The Snagglepuss Chronicles recasts Snagglepuss as a Tennesse Williams style playwright in McCarthy's America under a backdrop of queer panic. The series would win a GLAAD Award the following year.
Also happening this month back in 2018...
10 years ago back in January 2013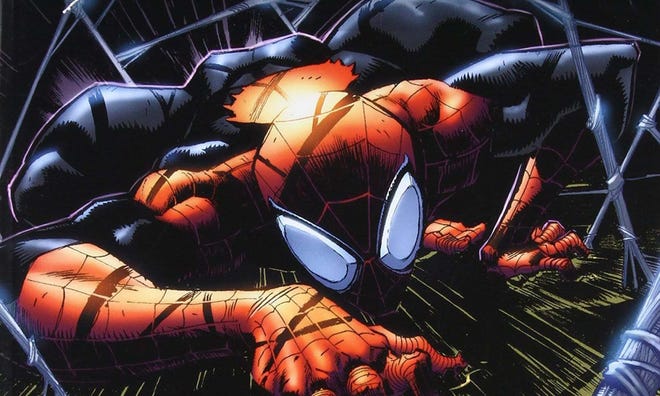 Inhabiting the body of Peter Parker, Dr. Otto Octavius gets to be the hero his own way in Superior Spider-Man #1.
Also happening this month back in 2013...
Kieron Gillen, Jamie McKelvie, and Mike Norton's Young Avengers revolutionize the way we think of young superhero teams, with a roster of Kate Bishop, America Chavez, a young Loki, and young lovers Hulkling and Wiccan setting the course for a new generation of fan favorite characters.
Webcomics godfather Scott Kurtz, creator of PvP, debuts the spin-off Table Titans strip which shifts focus from video gaming to tabletop roleplaying games – specifically Dungeons & Dragons. Table Titans achieved the same readership and success as its mother title, sharing a continuity of characters and winning a number of awards in its own right.
Dark Horse publishes one more Star Wars series before the streamlined Disney acquisition era begins. Set between A New Hope and The Empire Strikes Back, the book would run for 20 issues.
Not content with killing the Marvel Universe, Deadpool goes on the hunt for the concept of fiction itself, rampaging his way through classic literature in Deadpool Killustrated.
15 years ago back in January 2008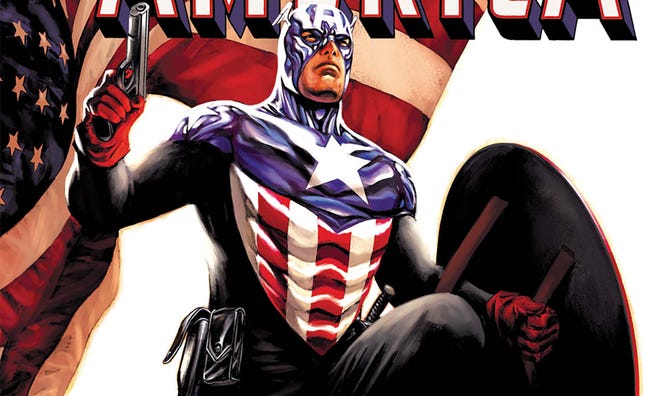 Bucky Barnes takes up the mantle of Captain America for the first time in Captain America #34.
Also happening this month back in 2008...
20 years ago back in January 2003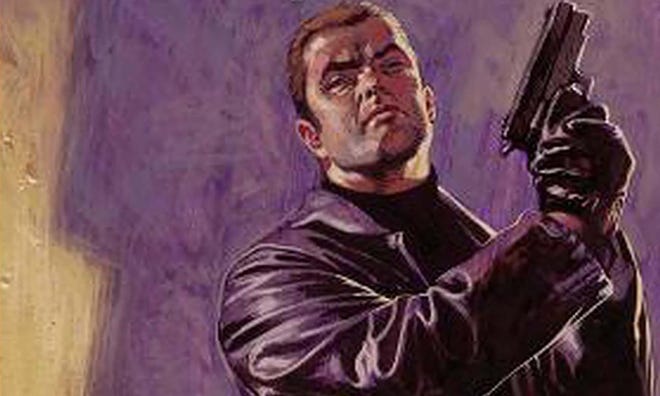 Sleeper, a spin-off of WildStorm's Point Blank starring agent Holden Carver, begins as a collaborative project between writer Ed Brubaker and artist Sean Phillips. The two would soon build a reputation as one of the most celebrated creative teams in crime comics.
Also happening this month back in 2003...
25 years ago back in January 1998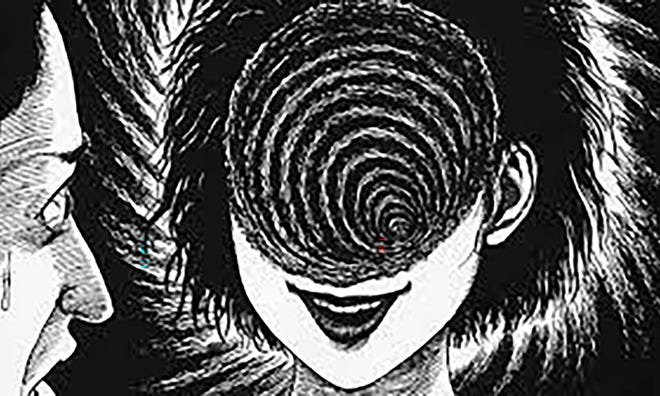 The spiraling body horror manga Uzumaki debuts, putting creator Junji Ito on the map as a horror comics legend.
Also happening this month back in 1998...
Dana Simpson's daily comic strip Ozy and Millie is published online, following two anthropomorphic foxes in elementary school. It becomes one of the internet's first hit webcomics.
The Justice League of America opens its roster as Plastic Man, Huntress, Steel, Hippolyta, and Zauriel join the team in JLA #16.
Kurt Busiek and Brent Anderson publish Astro City #½, "The Nearness of You," via Image Comics. A haunting meditation on the unseen personal side effects of world changing events, it remains one of the best single issues of a superhero comic ever made, and a perfect encapsulation of what Astro City is all about: superheroic storytelling from a human perspective.
50 years ago back in January 1973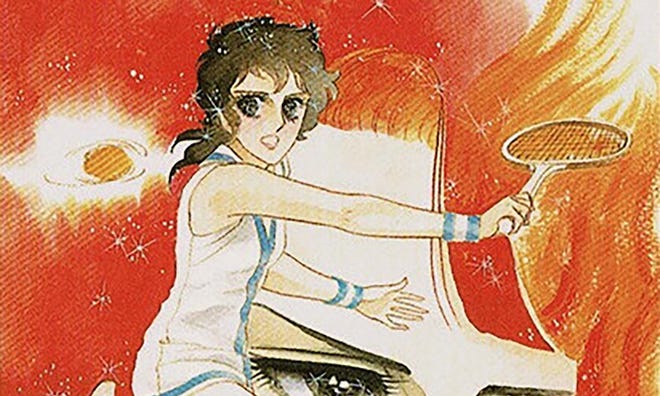 Sumika Yamamoto's foundational sports manga Aim for the Ace! debuts, establishing the trope of an awkward, shy protagonist with hidden depths of talent in its seminal hero, tennis player Hiromi Oka – one which every genre of manga would soon adopt as a staple.
Also happening this month back in 1973...
75 years ago back in January 1948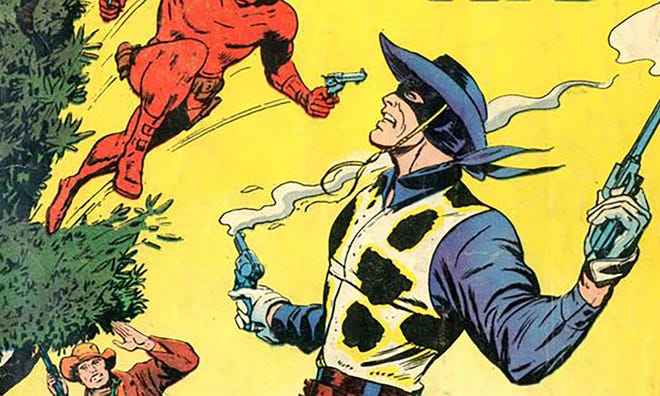 Marvel Comics (then Atlas Comics) publishes Two-Gun Kid, one of their first original Western themed titles.
Also happening this month back in 1948...
Wonder Woman battles Villainy, Inc. for the first time, the combined might of her greatest enemies up to this point, in Wonder Woman #28. The original roster includes Cheetah, Giganta, Doctor Poison, Blue Snowman, and some more obscure Golden Age villains such as Eviless, Zara, Hypnota, and Queen Clea.
Donald Duck's cousin, the perennially lucky Gladstone Gander, debuts in Walt Disney's Comics and Stories #88.
Marvel also begins publishing Annie Oakley, a fictionalized adventure series about the real life old west sharpshooter.
Jay Garrick considers retirement as The Flash for the first time in Flash Comics #93, but is pulled back into duty when The Fiddler attacks.
---
Want more? Dig into our previous This Month in Comics History articles.