Jason Aaron discusses end of Marvel exclusive agreement and drops hints about his future
At his spotlight panel at Wondercon this year (and in his most recent newsletter), Jason Aaron chatted about what's coming next for him
This past Sunday at Wondercon in Anaheim, California, writer Jason Aaron, best known for fan-favorite runs on Thor and The Avengers, as well as creator-owned books Scalped and Southern Bastards, had an informal chat with fans about what his readers can expect from him next.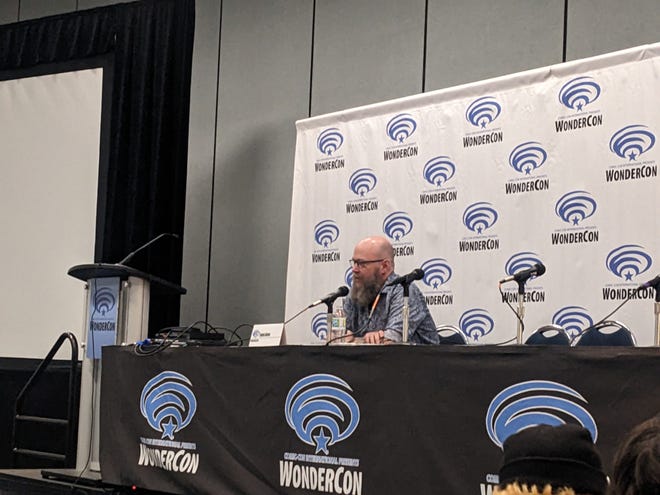 During his spotlight panel on Sunday at the show, Aaron spoke about the conclusion of his Marvel exclusive agreement. "My Marvel exclusive expired last year," he shared. "For the first time since 2008, I didn't renew it. So I can now write for whoever I want to write for… but that doesn't necessarily mean I am done with Marvel forever." Other than a short Darth Vader story in the upcoming Darth Vader Black White and Red, Aaron mentioned that he is already working on a new 30-page project for Marvel that will be tonally similar to his Punisher book, and will feature two artists.
Still, things are already shaking up for Aaron in his post-Marvel exclusive era. About these changes, Aaron said, "I am thoroughly enjoying that freedom for the first time to be able to take a call about whatever character." He was also excited to talk about his new Boom! book, Once Upon a Time at the End of the World, which is his first creator-owned project in years. It's a very personal project for him, he said, adding, "I feel like I'm saying a lot of what I want to say with this book."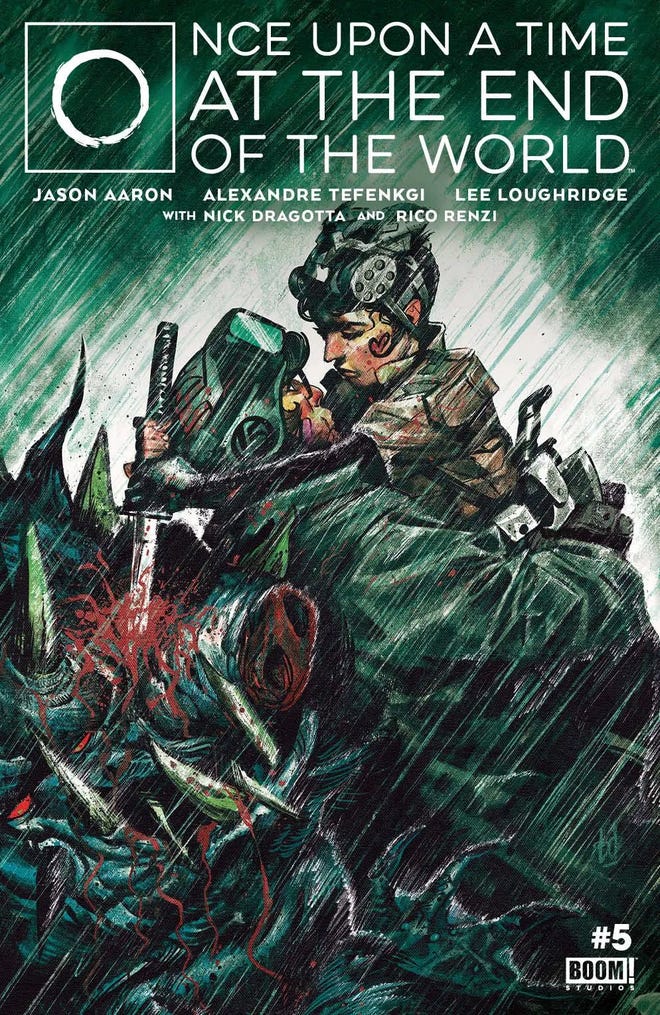 As for the type of project he's interested in working on in the future, Aaron mentioned at the panel that he was "not looking to jump on any ongoing books," later elaborating, "You're not going to see me doing 60 issues of anything anytime soon. If you do, it will be a creator-owned book." He did say, when asked what genre he might like to try next, that he would like to try his hand at horror.
Currently, Aaron is working on two other books for Image, which are both now being drawn and should be coming out in the next year or so, Aaron shared, "I think you'll see one of them this year, the other one might be early next year."
In more of his own words, yesterday Aaron shared in his newsletter 'Jason Aaron's Bear Missives', "For the first time since 2008 or so, I'm not bound by any sort of exclusive agreement with Marvel Comics. My deal was up late last year, and while I remain very happy with my relationship with Marvel and have been talking with them about another project, I chose not to renew my exclusive. With my run on AVENGERS wrapping up and me wanting to step away from ongoing work-for-hire series commitments for the moment, after a 15 year run of one ongoing after another, it seemed like the right time to spread my wings a bit. So now I find myself enjoying a sort of freedom I haven't had in a very long time, able to pursue whatever creative opportunities I so choose. And I've already been busy pursuing a few. Some creator-owned, some work-for-hire. The division of my workload and my time has already shifted, as I'm placing more of an emphasis on new creator-owned work, while also looking to tackle some brand new work-for-hire challenges. In short, as I said, it's an exciting time, a fun-as-fuck time, you might say, and I can't wait to tell you more about what all I've been up to, as soon as I can."
This looks like a whole new chapter for Jason Aaron, and we're certainly excited to see what he does next.
---
The first time Jane Foster became Thor (it's earlier than you think!)