Popverse Profile: Jeremy Holt opens up about identity and finding themself as a comics writer
Jeremy Holt, writer of Marvel's Voices: Identity, Made in Korea, more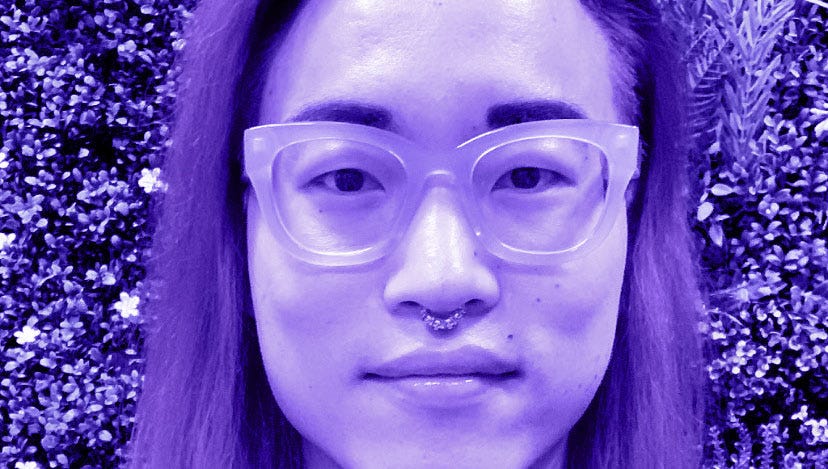 Jeremy Holt is one of us.
They are a fan, they read entertainment journalism websites like this one, and they see themself in the comics, television, movies, and games they enjoy. And they are also a creator, seeing themself in these works to the point that they have taken on the challenge of writing comics, writing about comics, and taking steps along a precarious path to 'breaking in' in the comics industry.
But what is 'breaking in'? For Jeremy, that's changed over the years.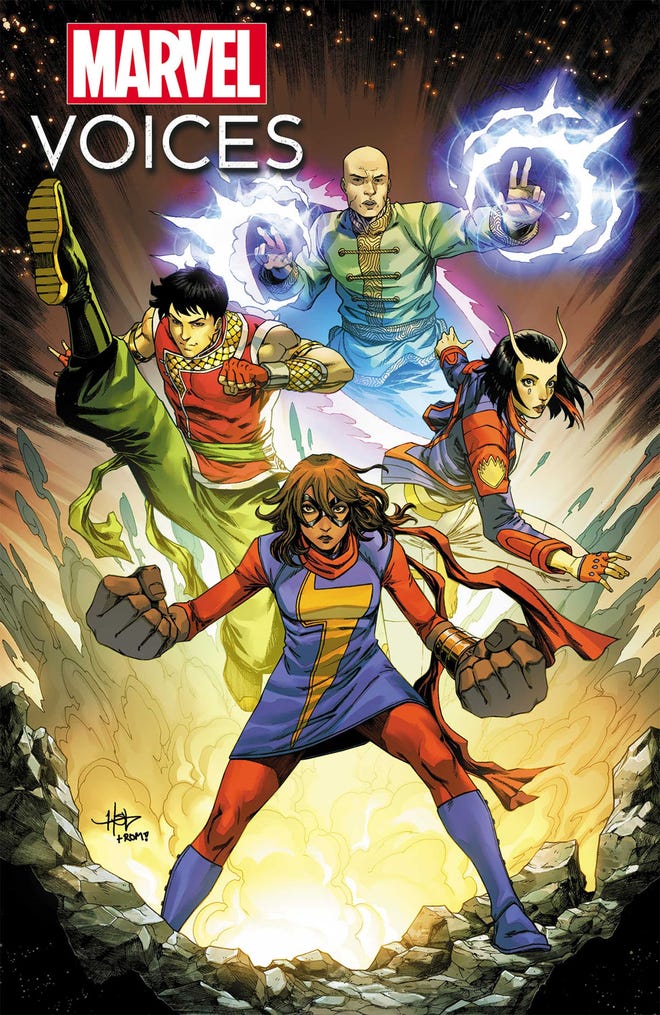 Jeremy Holt has written comics for over a decade now and has written the lead story in this week's Marvel's Voices: Identity anthology. A collected edition of their first Image Comics series, Made in Korea, is available now, and there are a number of original graphic novels with their name on it like Skip to the End and After Houdini you are missing out on if you haven't read.
As part of a weekly interview series called 'Popverse Profiles' spotlighting writers, artists, and creators that you should know about, we spoke with Jeremy Holt about comics, making it a career, distigmatizing the metrics of success, and finding yourself.
Popverse: Jeremy, this feels like a long time coming, in more ways than one. Let's start off slow here - what are you working on today?
Jeremy Holt: I'm currently working on an unannounced project, well two actually. I have not received confirmation on when either may get announced, but definitely sometime later this year.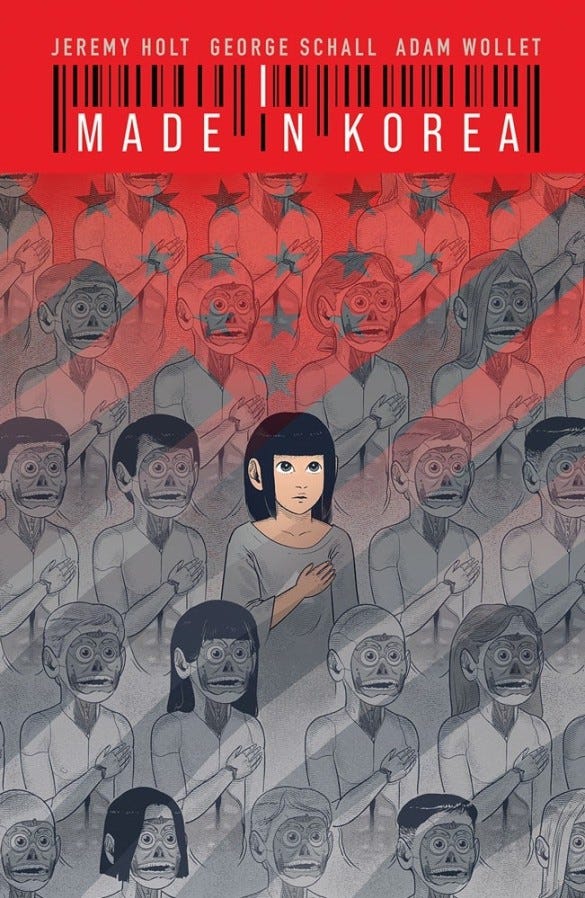 Your latest major work was Made in Korea, which Image Comics collected back in January. From my perspective, it's a work that has taken some time to find its audience - including myself, who regrettably only read it a few weeks ago. As you create more and more works that live on long after you finish them, how is it for you to have new people find works of yours months (or in some cases years) after it was done for you?
First off, thank you so much for reading it. I keep my ear to the ground of the internet and have heard from many readers on how Made in Korea flew under their radar. I think it's really interesting to see the difference between my work that comes out monthly and when it comes out as a collected edition or graphic novel.
I personally would like to do more graphic novels in the future because of the much broader audience that format can reach. Also, I find promoting a monthly series to be a tad tedious and not ultimately effective in getting a boost in new readership. Since Made in Korea's trade release, I've been approached by readers and editors that had never heard of it, despite being in comic book shops for almost eight months, which feels quite satisfying.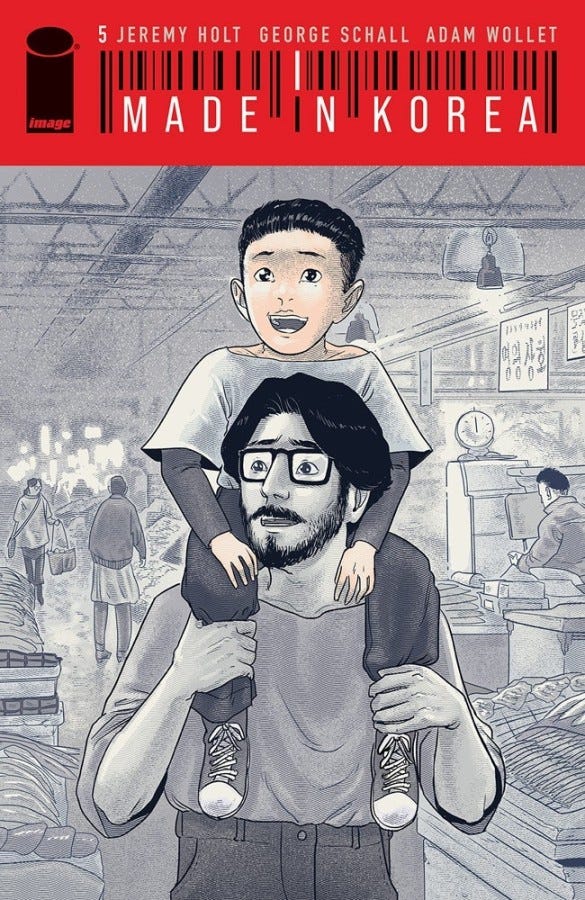 I believe Made in Korea was your first major serialized project. How was it going through the serialization with the fans who were reading it issue by issue, with the cliffhangers, as opposed to normally your fans have read the whole OGN in one go?
It was actually really entertaining for me. There are two podcasts that I ended up subscribing to because of their loyalty to the series, so big shout out to the gents of the Killer Comics Show and the Comics Pals. It was fun to see their reactions to the monthly cliffhangers, and their theories on where the story was going.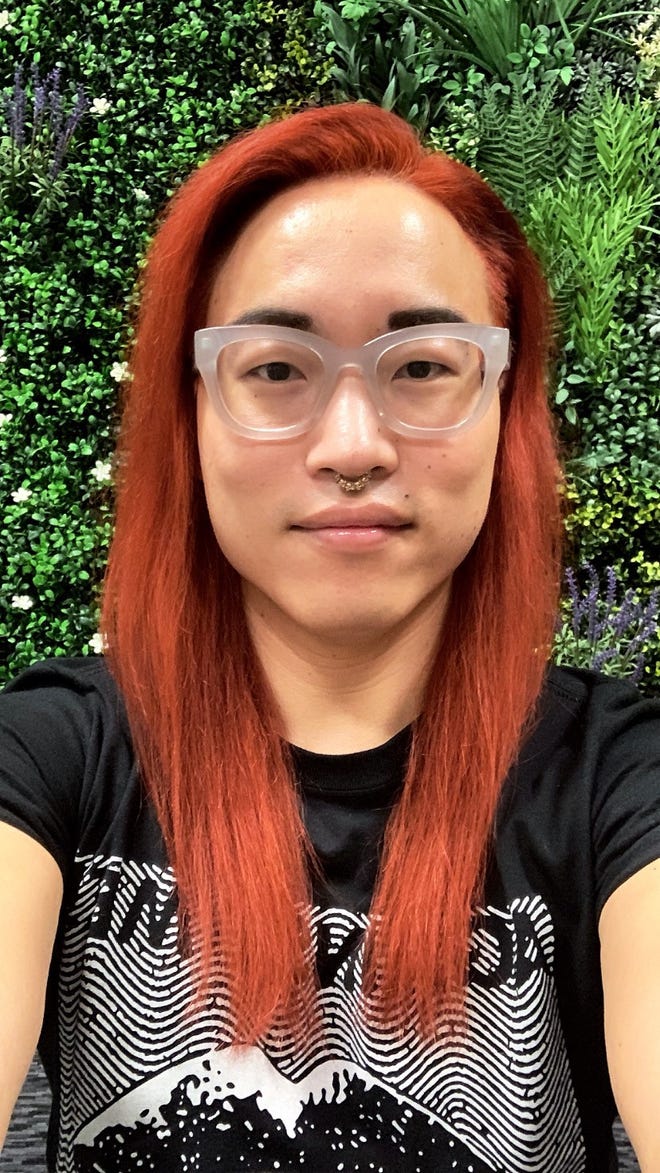 I know you primarily for your creator-owned work, but I've seen you pop up here and there with work-for-hire projects like over at Marvel. Where do you see your future in comics?
I see myself doing more creator-owned work in the future. It has been a fun experience doing some work-for-hire projects for Marvel, but it's not where my heart is. I tend to go where I'm most wanted/valued, and that will always be with publishers that trust, believe in, and actively support my creative voice.
In reading your works and revisiting them for this interview, to me much of it focuses on the idea of identity - how a person presents themselves to the world, but also how they figure out who they are for themselves.
Although our circumstances are different, you and I are both adoptees - but I'm not presuming that is necessarily a part of it. But is this focus on identity something you realize yourself doing, and what do you think about the concept of it?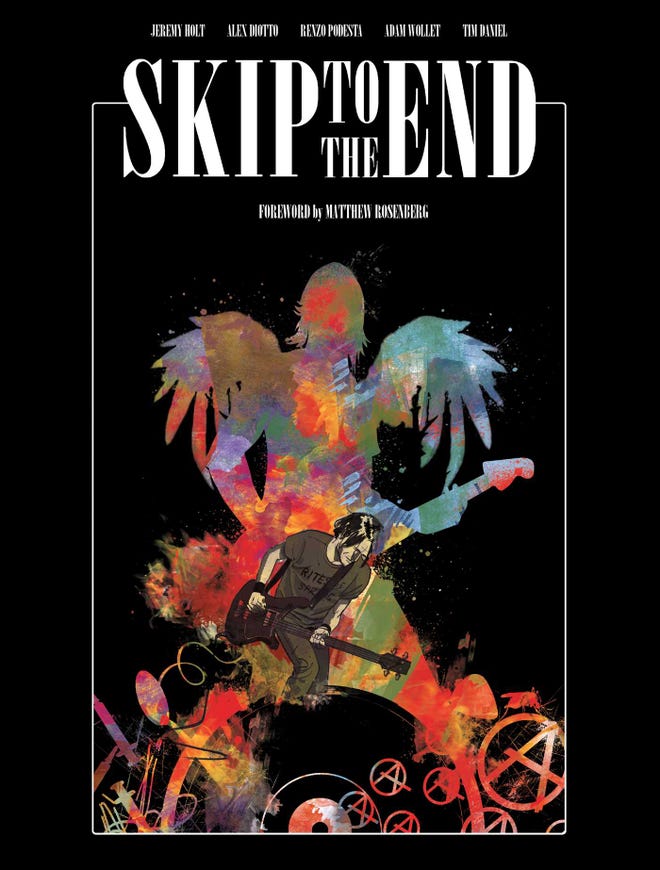 As a transracial adoptee, I will forever be exploring the concept of identity and all of its multifaceted layers. It's a wellspring that will never run dry for me.
What have you discovered about yourself and the idea of identity through doing these comics, specifically?
I suppose the greatest lesson I've learned about myself while creating comics is the importance of proper representation. For years I was excluded from convention panels focusing on people of color creators because many assumed, based on my name, that I was another white guy writing comics.
Having spent the last few years leaning into the Korean part of my identity, I am in a unique position to write stories and feature characters that more accurately represent myself and other Asian-Americans.
On top of that, I'm also non-binary and have really enjoyed exploring narratives within a queer space to provide more representation there as well.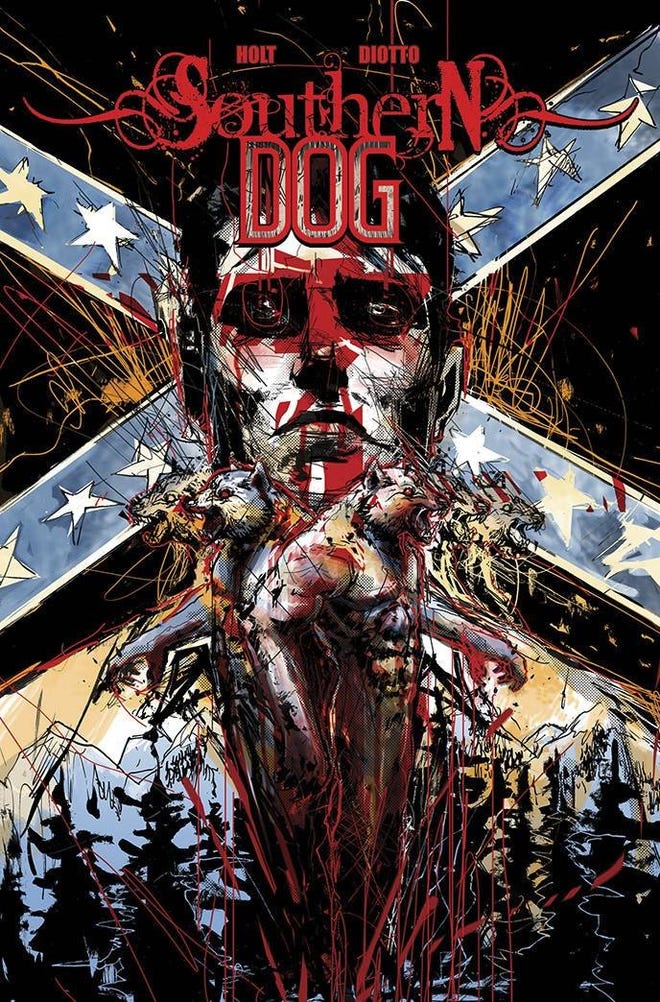 Speaking of identity, I am one of the lucky few who knew of you early in your career - reading your column about breaking into comics ('Strange Love' at MultiversityComics.com in 2012 and 2013). We're nearing the 10-year anniversary of 'Strange Love's debut, and that column was about 'breaking in' - do you feel like you've succeeded in doing that?
Wow, has it really been 20 years since my column's debut?! That's wild.
To be honest? I'm not even sure I know what defines 'breaking in' anymore. I let go of that concept several years ago because it's illusory and not at all the point of why one should pursue creative writing. For me now, I believe 'breaking in' has less to do with an industry and much more to do with breaking in a creative writing routine/process that I can rely on. One that emboldens me to forge ahead when everyone else is telling me to turn back.
So in that regard, yes, I do believe I've succeeded at no longer wanting to quit at something I profoundly love doing, which is telling the most compelling stories that I can.
Was there a specific point where you, as you said to yourself 'succeeded at no longer want to quit' comics?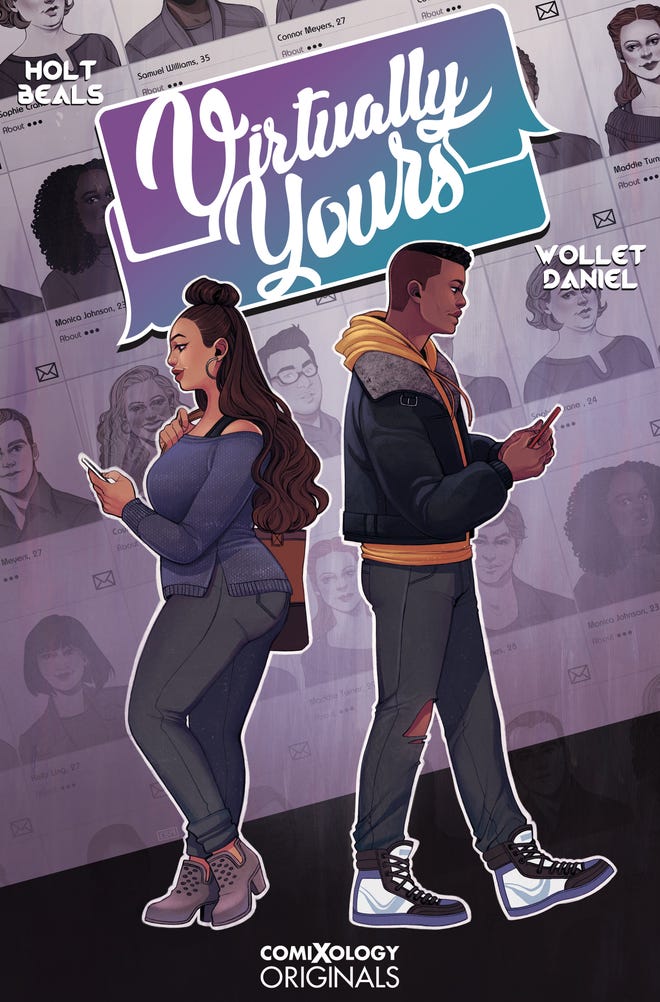 Certainly. It was in the summer of 2017 when I exited a toxic and abusive marriage and also came out as non-binary. These two pivotal events helped me reexamine all of my creative choices from the past nine years.
Before that, I was so hyper-focused on becoming a full-time writer, and when it failed to happen year after year, I kept wanting to quit. What I realized that summer is that having goals is important, but being able to move those goal posts was perhaps even more so.
Once I accepted that having a day job to pay the bills did not diminish my creativity, I was able to nurture my love for the medium. In fact, having a day job continues to provide me the freedom to take creative risks without fear of not being able to pay my bills.
Now, I am on a continuous journey of exploring characters and narratives through the lens of my own personal experiences. Figuring that out has kept the work endlessly interesting to me.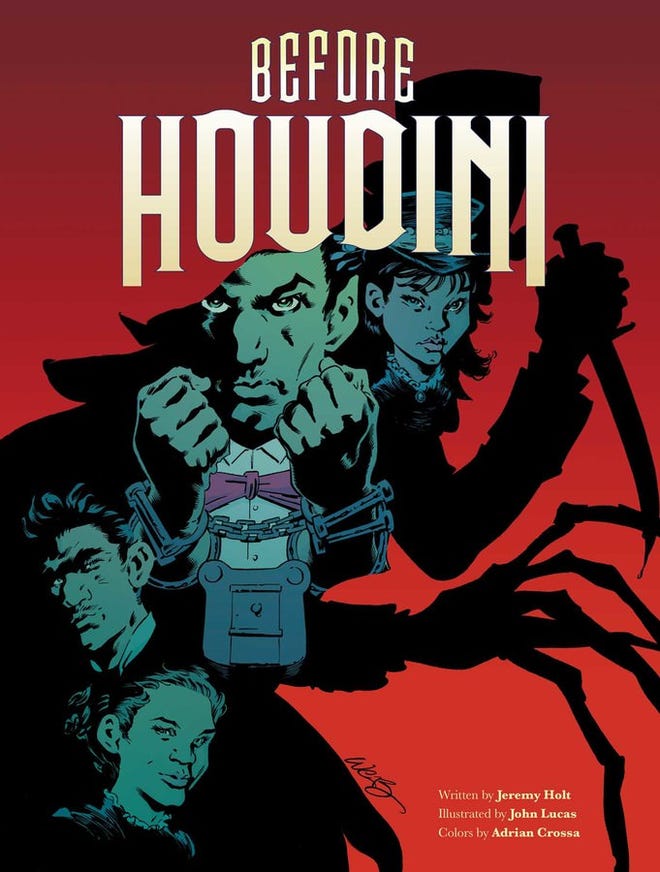 I'm interested about the process you mention. What have you discovered works best for you?
I've learned that I work exceptionally well under deadlines. The tighter, the better.
Back then you made your unofficial Image debut with a back-up in another comic, but Made in Korea in 2021 was your real Image debut to me. As someone who was involved at one time in a podcast about Image Comics to a degree as someone outside the company, how does it feel to be able to definitively say you're an Image creator?
I should clarify something about my podcast that you're referring to. It was called 'The Process' that I co-hosted with Kurtis Wiebe and Ryan K. Lindsay, and was less about Image Comics and more about pulling back the curtain on the life of three writers, their individual processes, and building a support group where we could share in each other's successes and failures within the publishing world.
That aside, I absolutely had my heart and mind set on getting published by Image Comics. It was a goal that I gave up on a dozen times over during a decade of rejections. Even after getting the green light from Image back in 2018, I still can't believe that I am an Image Comics creator. So the feeling remains surreal.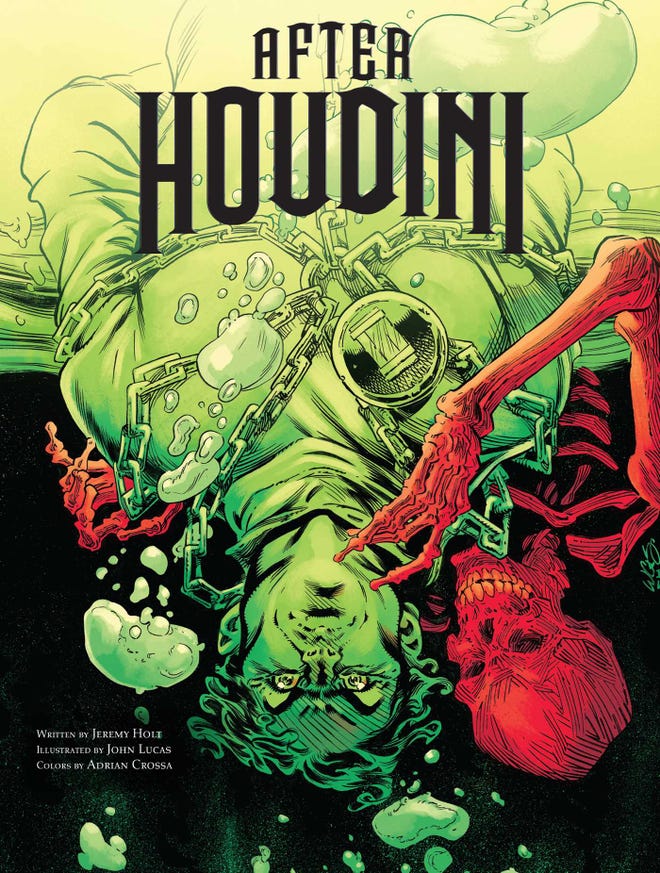 Thanks for the clarification. On being minted as an 'Image Comics creator,' how do you let that be a badge of honor while keeping it professional? Or is that a divide you even worry about?
It's not a divide I even think about. Probably because I no longer have a dedicated comic book shop or a pull list.
Back when I did at the late and great Bergen Street Comics in Brooklyn, I viewed publishers very differently than I do now. Back then, they were larger than life to me; companies that potentially made or broke my comic book making dreams. Now, I am quite removed from the weekly stories that hit shelves every Wednesday.
Maintaining focus on the work has provided some much needed clarity that has demystified publishers and publishing in general for me. Don't get me wrong, I'm still honored to be part of such a prestigious publisher. Their wide reach is probably the only reason you and I are chatting today.
Perhaps when conventions return full-swing and I'm doing signings at the Image booth, then maybe some of that illustriousness I felt when I was starting out will be renewed in me.
Where do you see yourself in five to 10 years time? Jeremy Holt of 2027 or 2032?
If I'm going to do a little manifesting here, I see myself shedding the day job, writing more graphic novels, consulting on film/tv adaptations of my work, and maybe even breaking into the film/tv writing space.
Glad to hear it!
In your last 'Strange Love' column you talked about how comic conventions, even then, were becoming "more of a semi-annual reunion with pseudo-family members, than a stressful weekend of networking."
As all of us have missed out on comic conventions for much of the past two years but things are getting a bit safer, how do you feel about conventions?
I have a love/hate relationship with conventions. The love stemming from seeing my friends and connecting with readers/fans, and the hate stemming from networking with editors. I am really excited about doing more of the former and almost none of the latter.
I'm in a fortunate position now where I have a great rapport with enough editors that I don't have to sell myself as a creator anymore. To no longer have the pressure of having to prove myself as a consistent and reliable talent feels quite liberating.
To no longer have the pressure of having to prove myself as a consistent and reliable talent feels quite liberating.
Can you talk more about the former then - the seeing friends and connecting with readers and fans? Are there any specific cons or memories you hold most dear?
My favorite memories would have to be when I attended the Multiversity Comics party during New York Comic Con 2012. That was the first time meeting strangers that were legitimate fans of my 'Strange Love' column.
Another was hanging out with creators that I've admired for such a long time, people like Riley Rossmo, Fiona Staples, Joshua Dysart, Robert Venditti, and my writing idol Brian K. Vaughan.
Last but certainly not least, I attended a panel that Jim Zub was moderating, which was about how to break into the industry. Charles Soule was on that panel and after they discussed key traits that someone should possess to give themselves the greatest odds at success, Soule singled me out in the crowd as the person that exuded everything they mentioned. That felt extremely validating.
Here comes the dreaded question most every creator fears - so Jeremy, what are you working on next?
Sadly, I can't disclose what I'm currently working on, but am extremely excited to share more when I can. I suspect one of my books will be getting announced this summer, which will be an eight-issue series and my longest work to-date.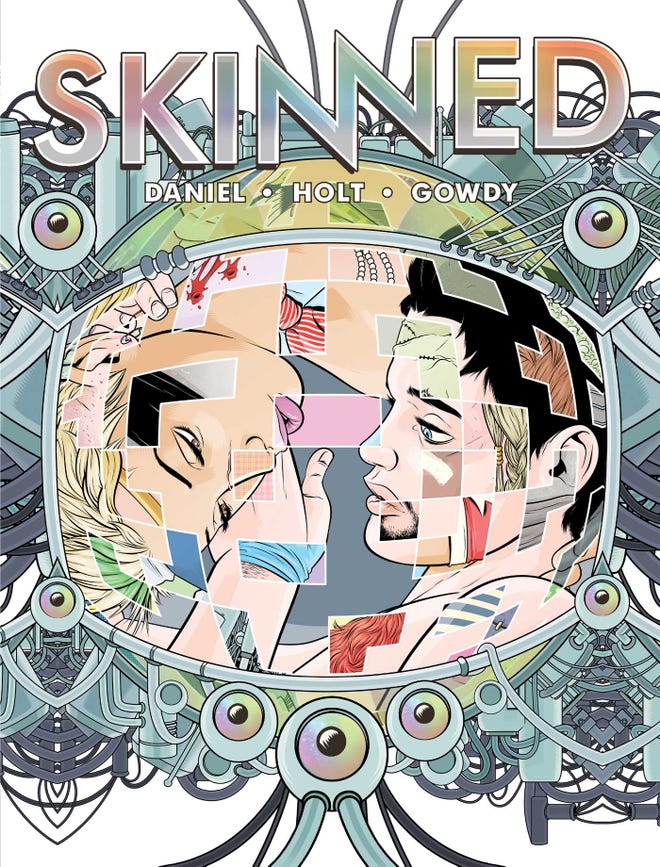 Let me ask it broader then - what are the kinds of comics you want to do more of in the near future? You can interpret 'kind' to be genre, company, format, or however you want.
Beyond telling stories focused on the theme of identity, which will probably remain a touchstone in my future works, I'd like to tell more queer stories.
I'd also like to produce 200+ page graphic novels, so am hoping to pivot my publishing success over to the book market. I really love what publishers like :01 First Second, HarperAlley, and Abrams ComicArts are producing. Their readership is something I'd love to engage more with.
Last question - if you could send a message in a bottle back to 2012 Jeremy Holt as they was first breaking into comics, what would you tell them?
I would have told them to stop writing white male savior stories. I would have told them to go to therapy in order to explore and ultimately retrieve crucial parts of their identity that had been buried deep beneath their unresolved traumas. Only while doing that inner work, would they be able to discover their true creative voice that would enable them to write from a place of authenticity.
I think it takes much more than simply writing what you know. To craft stories that resonate with readers requires writing what you've survived because understanding and moving through experiences that haven't killed you will absolutely make your work stronger, and strangely enough, instantly relatable.