DC Round Robin Round-Up: Looking past the winners and at the fan favorites that found a second life
DC Round Robin is a unique American Idol-style comics competition pitting comic vs. comic for a chance to get its own series... but what happens to those that don't win?
The upcoming comic book series Superboy: The Man of Tomorrow was chosen for publication by DC Comics in a unique fan-gauntlet called DC Round Robin. The event, now in its second year, pits prospective DC superhero comic book concepts against each other in an American Idol-style fan vote with the winner receiving its own limited series.
"We aimed to empower fans to be a literal part of the publishing process – so presenting them with ideas that we as editors were excited about, stories we don't necessarily see in the main line DCU, and truly listening to what the fans wanted us to make," says DC senior editor Katie Kubert, head of the company's Global Publishing Innovation group (GUPPY for short) on the DC Universe Infinite forums (Q&A with the DC Comics Editorial Team! - Clubs & Events / Q&As - DC Community (dcuniverseinfinite.com)). "DC has done competition voting style before, but this was something we really wanted to take down to the core of storytelling – what characters and stories do YOU want to see?"
And it turns out that DC and Team GUPPY weren't just listening to the final votes in the DC Round Robin tournament, but also to fans before and after (along with perhaps a little bit of their own heart) the contests. Beyond the winning titles in the two DC Round Robins to date, other series that were in the running have found a second life – either with their own series, as back-up stories, an original digital-only short, or by being incorporated into one of DC's many anthologies.
Here's a look back at the first two years of DC Round Robin, and how some fan-favorite comics have earned a second chance.
2021 DC Round Robin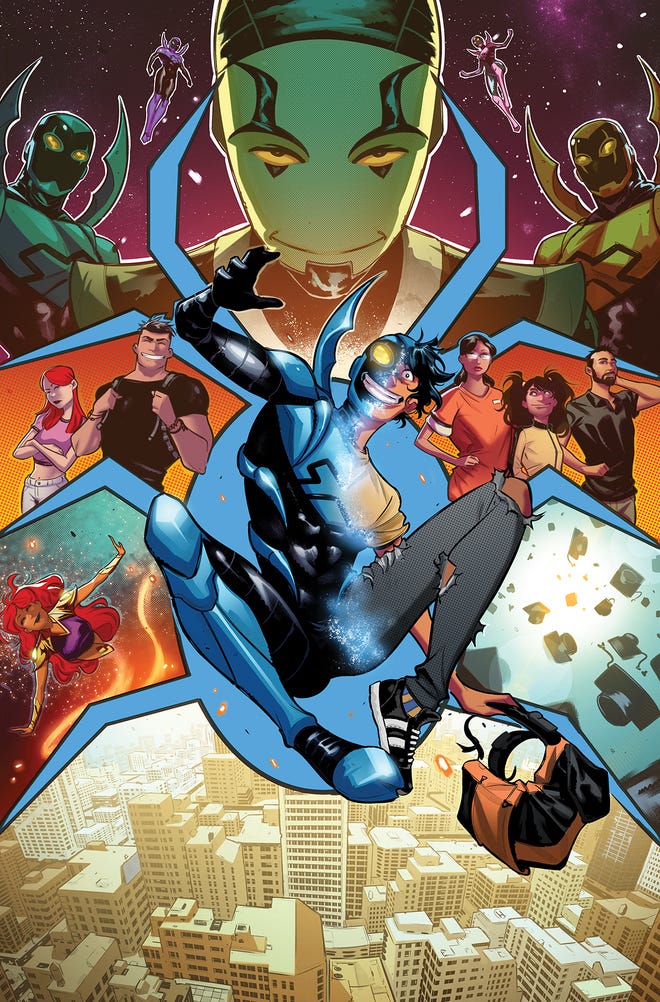 The 2021 winning series Robins recently concluded its six-issue run, and it's already been added as a free read on the DC Universe Infinite comics streaming service. But with some time, other series from the 2021 Round Robin have found a foothold in the DC. The semifinalist entry Blue Beetle: Graduation Day by Josh Trujillo and Adrián Gutierréz was recently resurrected and will be released later this year.
"Nothing's really lost forever! I'm so excited to announce that writer Josh Trujillo and artist Adrián Gutierréz are coming back together to tell their Jaime Reyes Blue Beetle story, Blue Beetle: Graduation Day from last year's Round Robin! Check out this amazing cover, drawn by Adrián and colored by Wil Quintana," DC editor Andrew Marino said recently.
Blue Beetle: Graduation Day was among the final four in the 2021 DC Round Robin, but didn't make the final cut.
"I couldn't be more thrilled to edit this story, it's been a long time dream of mine," Marino added. "Make sure to keep an eye out for more Blue Beetle news coming soon too!"
And there was another concept, JLQ (Justice League Queer) by Andrew Wheeler and Luciano Vecchio, that seemed to enthrall a vocal portion of the comics internet – but that support didn't carry it past the first round. Regardless, support for JLQ continued to burn among fandom, leading DC to commission JLQ shorts for both the DC Pride 2021 and Tis the Season to be Freezin' anthologies.
"One of the great things about this competition is the passion it incites in our fans — we love these stories and characters, and it's fun to see how excited you guys get about these stories too," says Kubert. "We try to give every concept a fair shot, and let the fans pick the ones that go forward. That said, we're always looking for ways to keep these stories moving forward, like JLQ's appearance in Tis the Season to Be Freezin'!"
From my perspective, JLQ remains one of the most-talked-about new concepts at DC without a more regular home for its stories. Given DC (and Team GUPPY) has not only found a place for one JLQ story but two after non-celebratory outings in the original DC Round Robin, it wouldn't surprise me if there was something in the works - or if there was more research being done on how take advantage of the growing JLQ fandom.
2022 DC Round Robin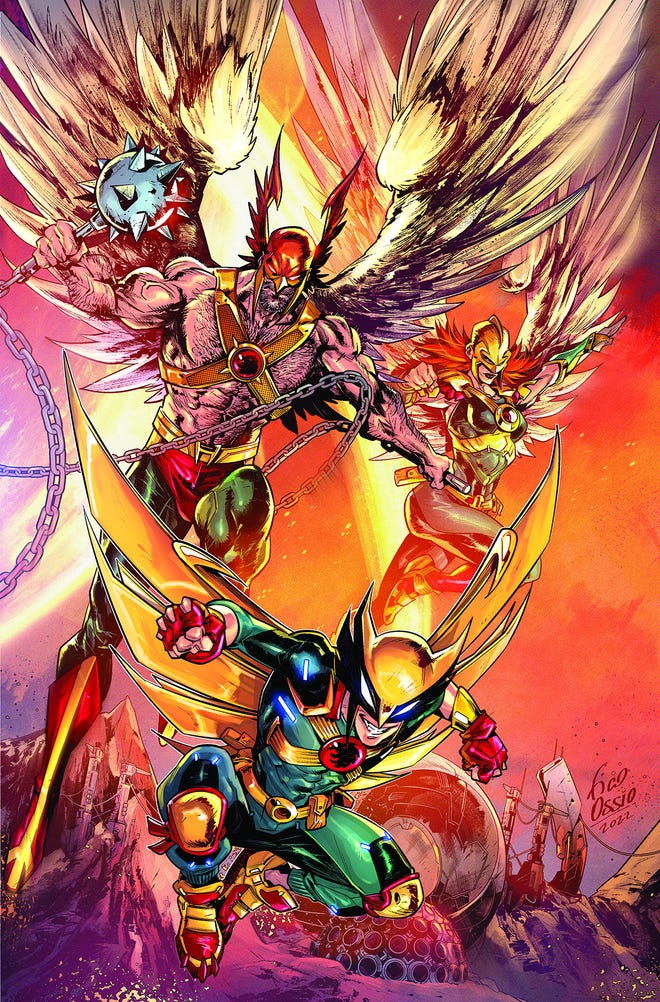 The results are still fresh from this nailbiter of a tournament. The aforementioned Superboy: The Man of Tomorrow will be a digital-first six-issue series, but it'll bring with it some of its fellow 2022 DC Round Robin contestants. Six of the 2022 DC Round Robin contestants - Constantine and the Demon, Hawkman & Hawkwoman, Kid Flash, Green Lantern Light at the End of Forever, Ghost Tour from Hell, and Green Lantern: Birth of a Conspiracy – will each get a six-page back-up story in an issue of Superboy: The Man of Tomorrow.
And after barely losing out to Superboy: The Man of Tomorrow in the 2022 DC Round Robin finals, the Suicide Squad Dark concept by Zac Thompson and Garry Brown will get the consolation prize of having its 10-page short – the story that was created for the finals – appear on DC Universe Infinite.
With that in mind, who do you want to see compete in a future DC Round Robin – in terms of DC character or possibly even a comics creator? Tell us in the comments.
Get ready for DC's summer 2022 event with our Dark Crisis primer on the 40 years of storyline that built up to this moment.