JoJo's Bizarre Adventure: How (and where) to watch the outrageous anime series
Get in on the action with this JoJo's Bizarre Adventure watch guide
Featuring visually striking animation, an ever expanding cast of colorful characters, and intense fight sequences, JoJo's Bizarre Adventure is an outrageous and entertaining time for fans of the more bizarre side of anime.
As an anime series, JoJo's Bizarre Adventure has come a long way since it first premiered in 2012. Adapted from Hirohiko Araki's best selling manga series, JoJo's Bizarre Adventure tells the multi-generational story of the Joestar family as they fight threats against them. Each season takes place during a different era and stars a different Joestar family member, spanning from the end of the 19th century to modern times.
If you've been curious about the epic adventures of the Joestar family, here is how to watch JoJo's Bizarre Adventure.
Where to watch JoJo Bizarre Adventure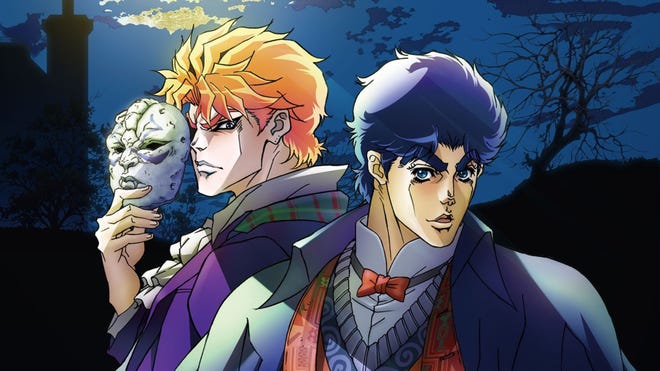 Right now, the first four seasons of JoJo Bizarre Adventure are available to watch the following ways:
Physical media purchases (including DVD and Blu-Ray)
Online streaming services (including Netflix, Hulu, Amazon Prime, Tubi, and anime specific streaming services like Crunchyroll)
Season 5, the most recent season, aka the Stone Ocean arc, is exclusively available to watch on Netflix.
There are also two JoJo Bizarre Adventure live-action projects. One is the 2017 film JoJo's Bizarre Adventure Diamond Is Unbreakable Chapter 1, which adapts part of season 3 and is available to purchase on DVD/Blu-Ray and digitally via Amazon. The other is Thus Spoke Kishibe Rohan, a spin-off series focusing on the season 3 character Kishibe Rohan.
While the live-action version of Thus Spoke Kishibe Rohan is only available to stream on Amazon Prime and Tubi, its anime counterpart can be streamed on Netflix.
How To Watch JoJo's Bizarre Adventure In Chronological Order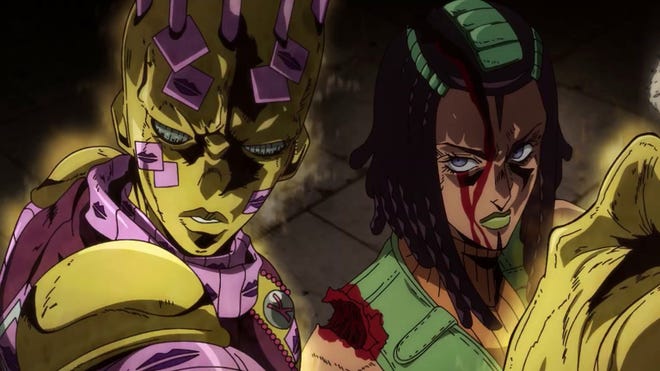 As mentioned earlier, JoJo Bizarre Adventure's franchise features different characters each season, with every season having its own narrative. The order of the anime series is as follows:
The live-action movie and spin-off makes things slightly more complicated. The 2017 film JoJo Bizarre Adventure Diamond Is Unbreakable Chapter 1 only features the first part of the Diamond Is Unbreakable arc. Meanwhile, both the anime and live-action adaptations of the spin-off Thus Spoke Kishibe Rohan take place after season 3.
To watch the main anime series, the anime-spin off, and the live action movie and spin offs, the order is:
Season 1 ('Phantom Blood and Battle Tendency')
Season 2 ('Stardust Crusaders')
Season 3 (Diamond Is Unbreakable)
Season 4 ('Golden Wind')
Season 5 ('Stone Ocean')
Which JoJo Season Should I Start From?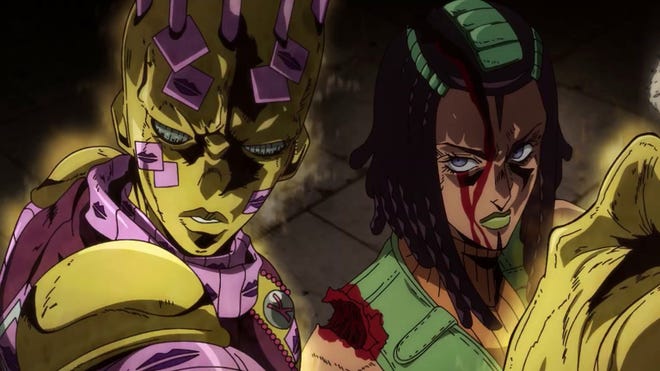 Five seasons is a lot to get through for a newcomer. Therefore, you might consider picking one season to watch and then decide whether to watch the others. Since all the seasons are related to each other and have different protagonists, it can be overwhelming to choose which one to watch first.
For newcomers, it is best to start watching from season 2, aka the 'Stardust Crusaders' arc. Not only is the animation better than that of the first season, but it also provides a solid introduction to the JoJo family, their greatest enemy Dio, and the concepts of Stands without overwhelming the viewer.
From there, you can go back and watch season 1 to see how the seeds of season 2's conflict were planted. You can also continue on with season 3 or even skip ahead to season 5, the most recent season. It depends on what you're looking for as a viewer-- for example, season 5 is great for those who want more prominent female characters in the Jojo universe.
What genre is Jo Jo's Bizarre Adventure?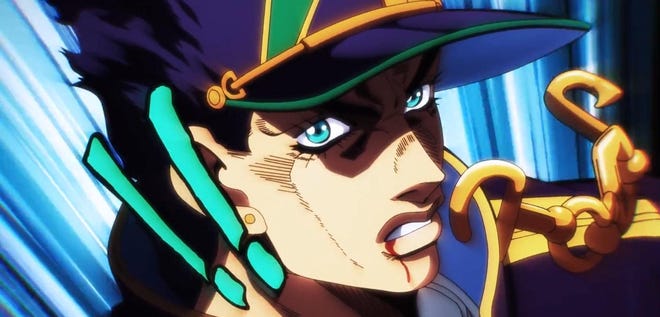 Jo Jo's Bizarre Adventure is part of the shōnen and seinen anime subgenres. Shōnen is aimed at young boys, while seinen is aimed at adult men. The subgenre shift is due to the fact that the manga was originally created in the late 1980's. As the series progressed, the target demographic slightly shifted as the creator took note of his aging audience.
As a series, the anime also features plenty of action and adventure, especially through the extravagant fight scenes. There are also dashes of fantasy and supernatural influences through the concept of Stands, powerful beings that are physical manifestations of a person's inner psyche.
Other Upcoming Jo Jo's Bizarre Adventure Projects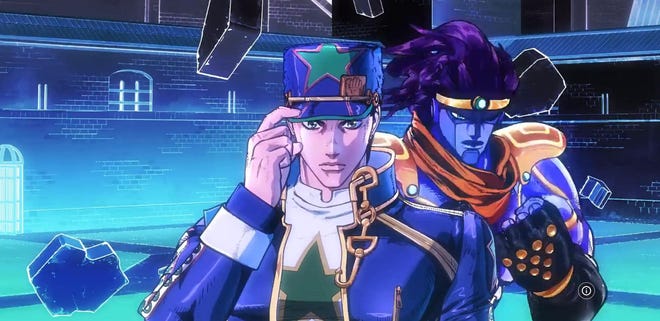 With season 5 of Jo Jo's Bizarre Adventure having wrapped up in December 2022, there are currently no plans for a sixth season. However, it was recently announced that the spin-off series Thus Spoke Kishibe Rohan, will be getting a live-action movie that will premiere in May 2023. The movie takes place during season 3 of the live-action series.
---
Tokyo Mew Mew: How to read the magical girl superhero manga that inspired the anime