Justice League Dark gets its own deck-building game courtesy of Cryptozoic, DC, and... you?
The game (along with a Shazam/Black Adam Rivals edition) is being crowdfunded now
After more than a decade, it's time for the DC Deck-Building Game to get a little Dark.
Launching today, tabletop gaming leader Cryptozoic Entertainment, working in collaboration with DC and Warner Bros. Discovery Global Consumer Products, is running the DC Deck-Building Game: Justice League Dark Kickstarter campaign to fund not only a new game based on the supernatural superhero team, but also a second game spotlighting Shazam and his morally ambiguous counterpart, Black Adam.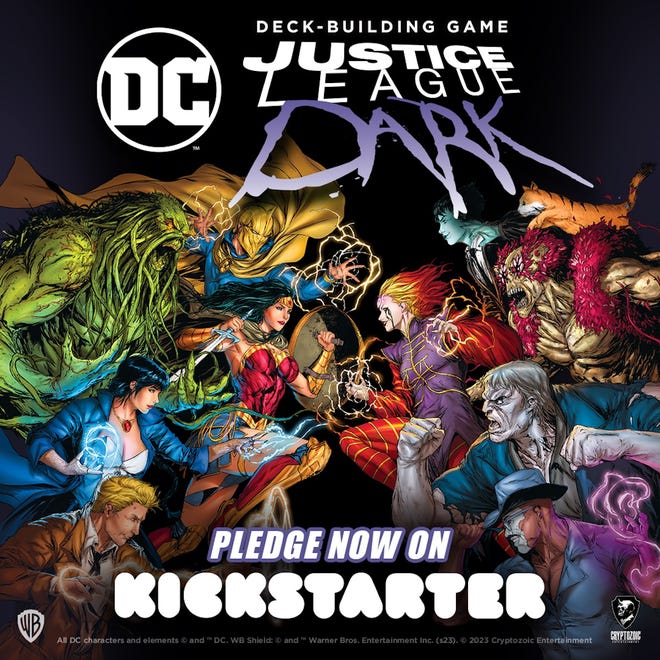 The primary goal of the new campaign is DC Deck-Building Game: Justice League Dark, which allows players to become Wonder Woman, Zatanna, John Constantine, or Doctor Fate as they deal with a number of supernatural threats — the covers for the game by Ryan Benjamin (main cover) and Raymond Gay (Kickstarter exclusive) showcase characters from the recent James Tynion IV and Ram V-written runs, for those wondering just what kind of threats to expect.
Additionally, the campaign will fund DC Deck-Building Game: Rivals – Shazam! vs. Black Adam, a two-player game that gives each player three unique character cards allowing for the battle between the hero and the anti-hero to build across multiple battles.
The new campaign follows last year's successful fundraising for the DC Deck-Building Game 10th Anniversary, which raised more than $1 million, funding both a DC Deck-Building Game: Rivals — The Flash vs. Reverse-Flash title as well as a DC Deck-Building Game: Injustice title.
"The last DC Deck-Building Game Kickstarter was an unforgettable experience that brought the fans who love the series together, so we are thrilled to be able to do it again this year," Shahriar Fouladi, VP of Product Development & Marketing at Cryptozoic, said in a statement. "Basing a game on Justice League Dark gave us the opportunity to add lots of exciting new game mechanics inspired by magic and the supernatural. We are also using the fan feedback from the last campaign to offer even better stretch goals and lots of expansions. It's going to be a fantastic 30 days for the whole community!"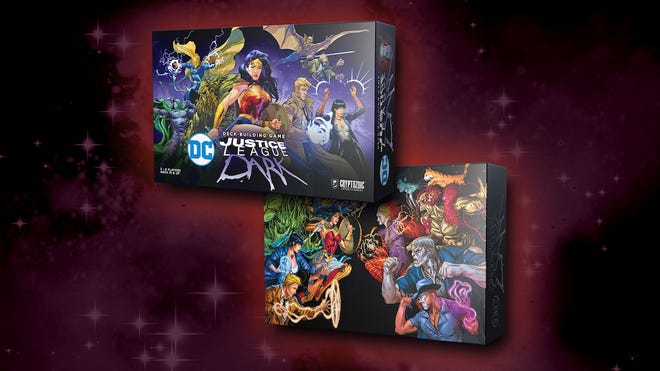 Beyond the two stand-alone titles, the new Kickstarter also includes no less than five different expansions to existing DCDeck-Building Games: a Legion of Doom Expansion Pack, Rebirth: One-Shot Pack 1 — Cry for Justice, Rebirth: One-Shot Pack 2 — Time Heist, Crossover Crisis Pack 1, and a new Crossover Pack that will be announced during the campaign. As if that's not enough, two new Kickstarter-exclusive playmates and card sleeves will also be available as part of the campaign.
The DC Deck-Building Game: Justice League Dark Kickstarter campaign begins today, and runs through July 27, with pledge tiers starting at $75. Preorder items are expected to be available April 2024.
---
After writing Justice League Dark, Ram V moved on to create his own superteam for the DCU. Learn more about the Vigil right here.