Justice League X RWBY: Super Heroes and Huntsmen is more for RWBY fans than Justice League fans
Justice League fans may find themselves a little lost in this animated film Justice League X RWBY: Super Heroes and Huntsmen Part One
In Justice League X RWBY: Super Heroes and Huntsmen, the members of the Justice League find themselves de-aged and transported into the realm of Remnant with no memory of what has happened to them or why. Stranded in a new world, they must team up with the protagonists of RWBY to find out what has happened to them and who is behind it all.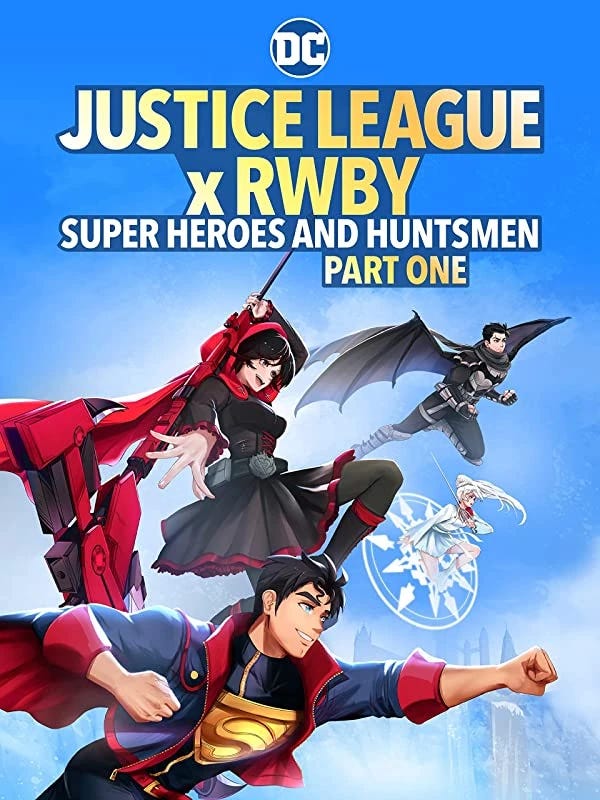 Crossovers can be a complicated act, and a decision is usually made as to which side of the crossover the project is going to take on style-wise. In this crossover, the side is very clearly RWBY, leaning into RWBY's animation style and general tone, plus the fact that there's no real introduction of the RWBY characters.
But it's not necessarily a bad thing for the movie to function more like an installment of RWBY than a standalone, as long as fans know what they're getting. Director/producer Kerry Shawcross said to Popverse, "this was in a lot of ways a RWBY thing," as opposed to a traditional DC Animation project, though there was clearly a lot of collaboration on both sides.
Though Justice League X RWBY may not be for Justice League fans only, DC fans will enjoy the teeny-bopper glow up looks for Batman, Superman, and Green Lantern. On a deeper level, one of the changes made to make the crossover work was de-aging the Justice League, which allowed writer Meghan Fitzmartin to bring forth the dramatics, flaws, and vulnerabilities that seem to define that time of life. In this way,the movie did give the audience something to latch onto. Though some of the emotional moments could feel a bit broad, others, like Green Lantern Jessica Cruz's arc with facing her anxieties, feel more moving and relatable.
If you're a fan of both the RWBY characters and a fan of DC characters, there's probably a lot to like in this movie, which is a charming time, but not quite a full experience for people who are less familiar with the characters and world of RWBY.
---
Keep track of this and all the other upcoming superhero movies on the horizon.