Kumail Nanjiani reveals the first details (and a name!) for his Star Wars character in Obi-Wan Kenobi
First details on Kumail Nanjiani's con man character in Star Wars: Obi-Wan Kenobi revealed
As the pre-release hype for Disney+'s Obi-Wan Kenobi continues to build, actor Kumail Nanjiani has revealed who is character is - and what he does.
He's a con man.
(No, not Kumail... although he did learn some tricks along the way.)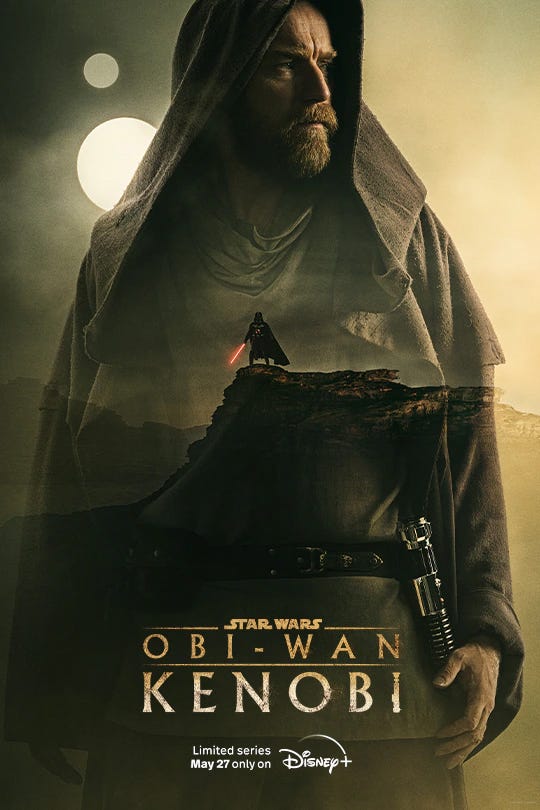 "His name is Haja," Nanjiani tells Entertainment Weekly. "And he's this guy who works on the streets of Daiyu, which is this new Star Wars location that we haven't seen before that's absolutely gorgeous. And he's the guy who's worked really hard to stay out of the bigger conflicts at play. He just kind of wants to be his own guy. Survival for him is all that matters."
Nanjiani, who describes himself as a life-long Star Wars fan (A New Hope is his favorite, if you must know), and agreed to the part before he even knew what the role was.
"'I'm in a scene with Obi-Wan Kenobi right now! That is what is happening!'" Nanjiani says, sharing a thought he had during filming.
Nanjiani's character, Haja, is a cool customer - a con man in the 'confidence man' sense. "He can talk people into stuff, so that's a really fun character to play. And I actually did a lot of research online on con men, and on magicians too. Because magicians, let's face it, they're kind of like a con man, right?," the actor says. "They're tricking people. So I really looked up a lot of stuff about that to learn how to really play a character like this. And I love this character so much. It would be genuinely a dream come true to play him again."
Your first chance at meeing Nanjiani's Haja is on May 27 when Obi-Wan Kenobi debuts... unless there's a surprise during Star Wars Celebration earlier.
What's your personal favorite Star Wars movie? Keep that in mind while we give you our perspecitve on all the Star Wars movies, ranked!