Let your curls show with this quinceañera scene from the upcoming OGN Frizzy
A preview of the upcoming OGN Frizzy by writer Claribel A. Ortega and artist Rose Bousamra
One of the hardest lessons in life is to 'be yourself,' and that goes for your hair as well. In the upcoming middle grade graphic novel Frizzy by writer Claribel A. Ortega and artist Rose Bousamra, a young girl named Marlene is found in the liminal period between childhood and adulthood, and the process of finding herself.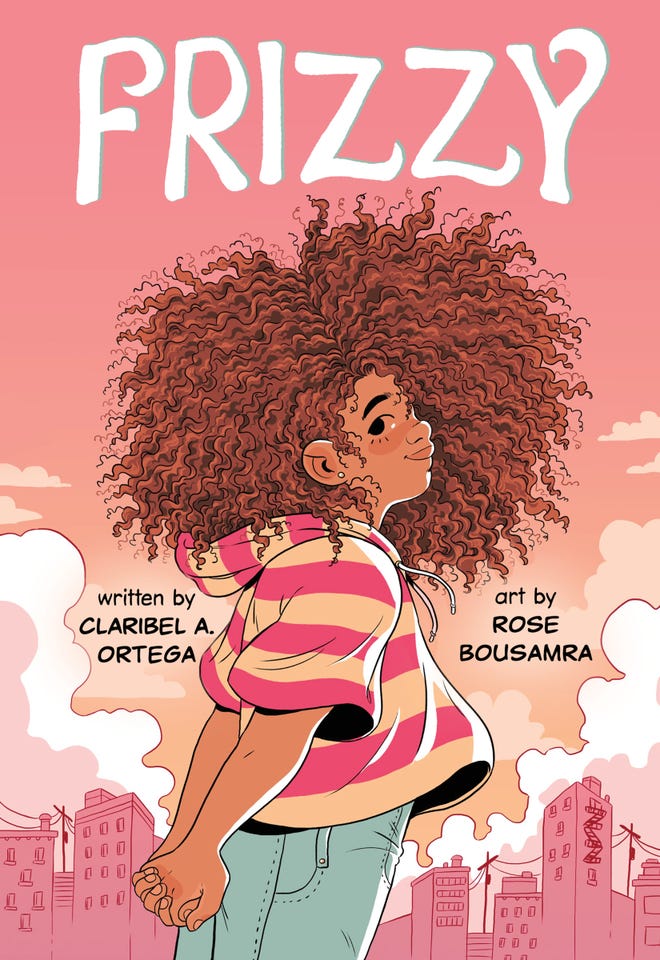 "Marlene loves three things: books, her cool Tía Ruby, and hanging out with her best friend Camila. But according to her mother, Paola, the only thing she needs to focus on is school and 'growing up.' That means straightening her hair every weekend so she could have 'presentable', 'good hair'," reads publisher First Second's description of Fizzy.
"But Marlene hates being in the salon and doesn't understand why her curls are not considered pretty by those around her. With a few hiccups, a dash of embarrassment, and the much-needed help of Camila and Tia Ruby—she slowly starts a journey to learn to appreciate and proudly wear her curly hair."
Ahead of Frizzy's October 18 debut, First Second has shared an exclusive preview of the graphic novel – a particularly engrossing quinceañera scene plucked from the writer's own life.
"The quinceañera scene was something that I plucked from my own life, although thankfully my sister is lovely and nothing like cousin Diana," Ortega tells Popverse. "But I wanted to capture the intensity, fun, and drama that can happen during big family gatherings. The pressure to look a certain way is always heightened for special events, and it was the perfect moment to show how that pressure can make anyone crumble. Especially if you're only 12."
"I love the atmosphere I was able to achieve with this scene," adds Bousamra. "Tia Ruby's entrance is probably my favorite moment. I've never been to a quince myself, so I spent a day watching a bunch of different ones on YouTube and it was so much fun. I was totally the sweaty kid running around being unruly at the family parties at Marlene's age too, so I had a lot of my own emotions and memories to pull from when I was drawing it."
Frizzy goes on sale on October 18.