Can't Get Enough Bridgerton? Read These Historical Romance Books
I BUUURRRRNNN for you.
The social (distancing) season is still upon us, and if you're anything like This Author, you finished season one of Netflix and Shondaland's Bridgerton in one day, listen to the soundtrack on repeat, ordered all of Julia Quinn's books, and are ardently craving MORE. While the ton is eagerly awaiting season two (confirmed on January 21!), how do you keep the historical romance love aflame until then?
Continue attending the most scandalous soirées by diving into books following the lives of ladies, lords, dukes, duchesses, and even a rake or two (ok, definitely a rake or two). This Author has pulled together a list of novels that are sure to make your heart pitter patter as much as Bridgerton Episode 5 did. Now off you go, read, swoon, and be the talk of the ton.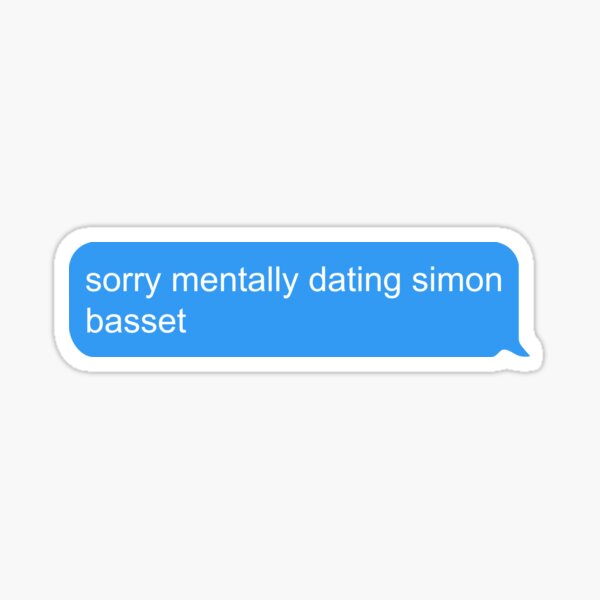 From $1.51 (?1.11)
Nine Rules to Break When Romancing a Rake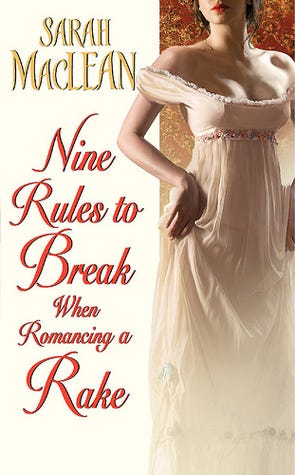 Prepare to be charmed in this witty, regal, and *raises eyebrows* steamy novel by Sarah MacLean. Follow Lady Calpurnia Hartwell on her journey to be less lady-like. She's always been a rule follower, which has left her unmarried and unsatisfied—that is until she vows to break the rules with troublemaker Gabriel St. John, the Marquess of Ralston. This book will make you laugh, cry, and want to order every single book by Sarah MacLean.
Then Came You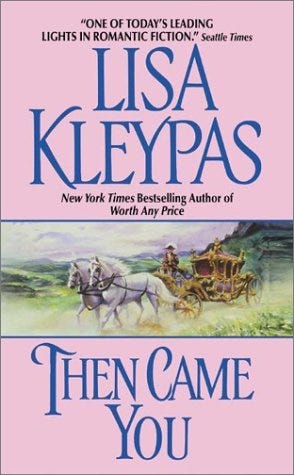 If you're looking for a story with a headstrong heroine… then look no further. Then Came You is a historical romance by Lisa Kleypas. It follows Lily Lawson, a lady who prefers to break all the rules in her London society to get what she wants, even if that means stopping her younger sister from marrying the handsome earl, Alex. Let's just say, this book gives you enough spice and all of the drama you want after finishing Bridgerton.

To Have and To Hoax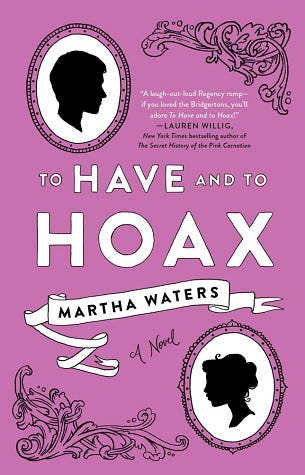 Author Martha Waters puts a rom-con spin on the historical romance genre in this novel. It follows Lady Violet Grey and her estranged husband Lord James Audley as they prank and manipulate each other with fake accidents and illnesses. Will their over-the-top facades, flirtation, and witty banter bring them closer together or drive a wedge even further between them? Find out in this fun and feel-good read.
Bringing Down the Duke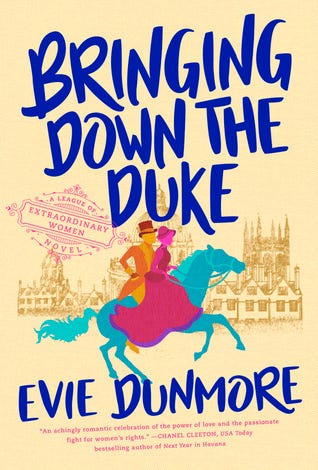 USA Today bestselling romance author, Evie Dunmore, debuted this fiery love story in 2019, with A Rogue of One's Own in 2020, and Portrait of a Scotsman coming out later this year. A League of Extraordinary Women series follows Oxford's Inaugural class of women who are trying to find a place for themselves, whilst also falling in love, during the suffragette movement in Victorian England. Not only will this series give you strong female leads, but it will also give you the steamy, brooding romances you can't help but swoon over.
Pre-Orders for Book 3: Portrait of a Scotsman are also open in the US and UK.
Wild Rain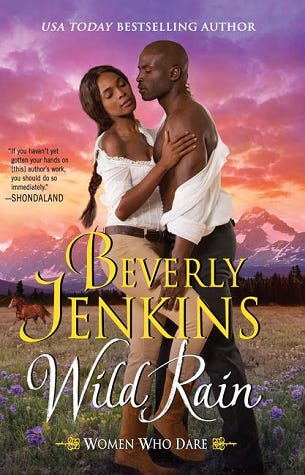 If you're a fan of scandals and passion, you might want to move Wild Rain to the top of your Valentine's Day TBR list. The latest book in Beverly Jenkin's Women Who Dare series releases February 9. This book is set after the Civil War and follows Spring, a female rancher, who wants nothing to do with love because of her past. Will Colton Lee, a reporter from the east, change all of that?
To Love and to Loathe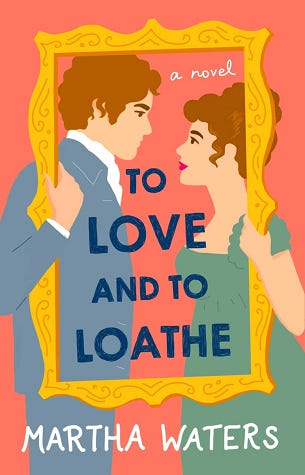 The best way to describe this book is a regency-era version of No Strings Attached mixed with the faux romance of Bridgerton. The main characters, Diana and Jeremy, have a proposition—embark on a brief affair so Jeremy can receive critiques of his, erm, skills in the bedroom, while Diana can use his attention to attract other suitors. Get ready for sugar, spice, and everything nice in this Martha Waters read that releases April 6.
The Heiress Gets a Duke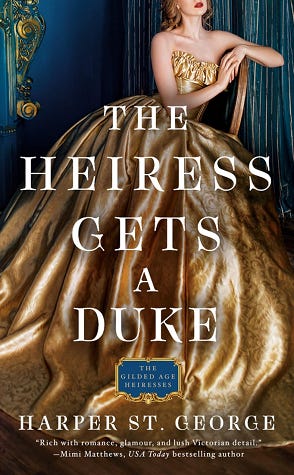 This novel by Harper St. George releases January 26, and it puts a twist on historical romance—it features an American heiress, August Crenshaw, living in Britain who has dreams and aspirations. Unlike most women her age, she isn't looking for a loveless marriage with some duke, she wants to run the family business, which makes her unsuitable for a marriage match.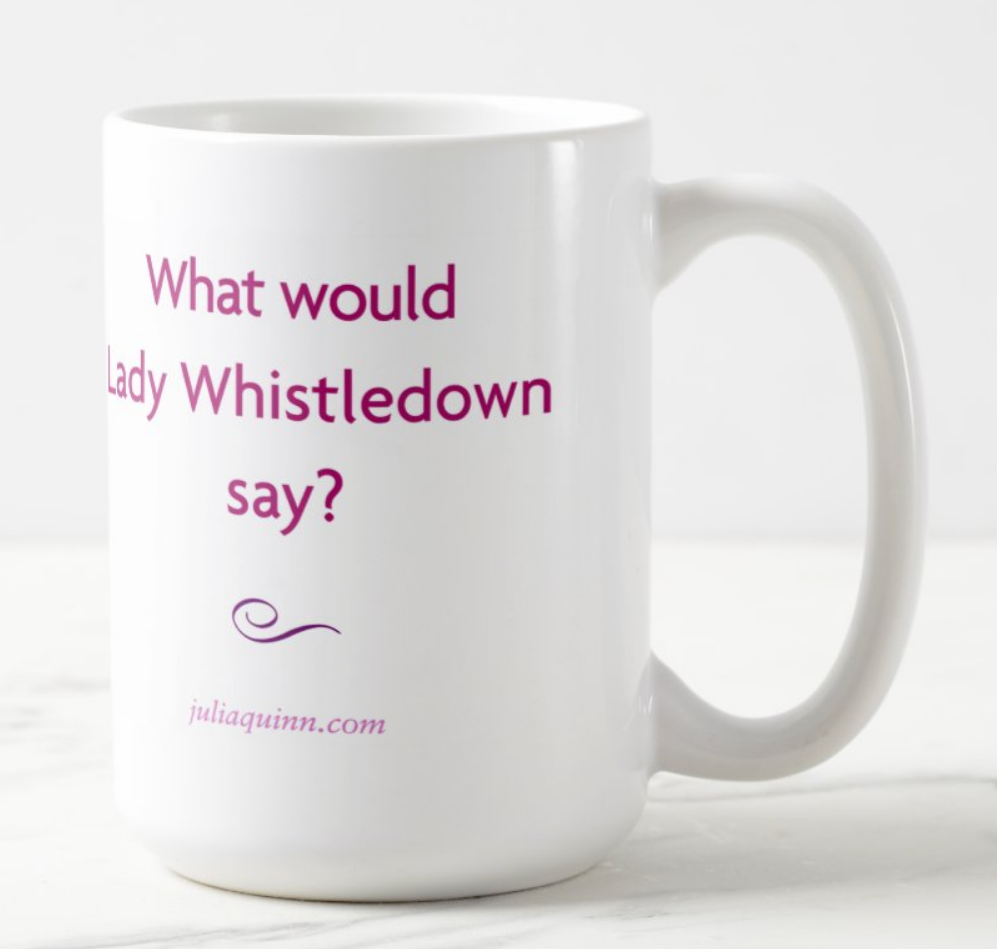 From $17.95 (?13.18)
And if by some chance you haven't yet ordered the Bridgerton novels, This Author can give you the scoop, too. The physical copies of the book are on backorder (unsurprising as The Duke and I, The Viscount Who Loved Me, and Romancing Mister Bridgerton—This Author's absolute favorite of the bunch—have landed on the New York Times Best Sellers list this month for the first time ever).
But you can check your local bookstore for availability or order online through Bookshop (available in the US and UK). Otherwise, avoid the wait and grab the ebooks!
XOXO,
Lady Whistledown
Want more geeky recommendations? Sign up for our newsletter and join our Discord server.