Top 5 Literary Panels From New York Comic Con x MCM Comic Con's Metaverse
Read all about where to find the best lit panels here.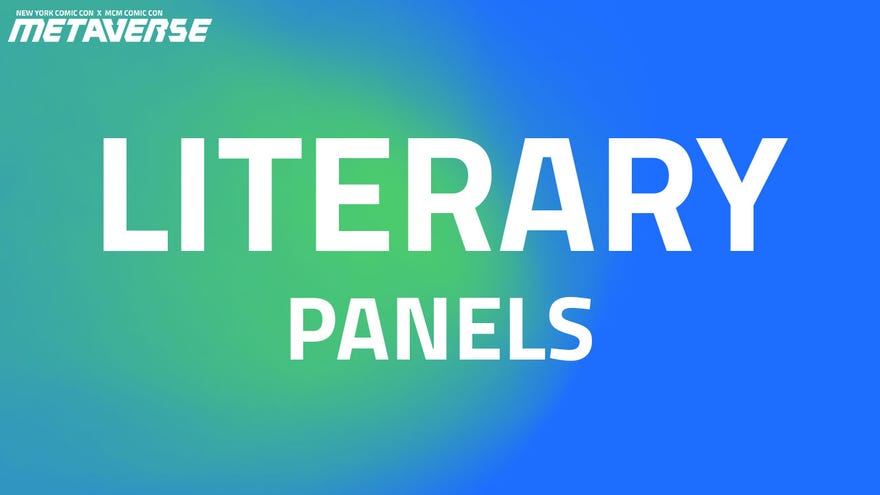 TBR pile running low? Whether you're an avid reader or a series dabbler, it's always helpful to have a guide. Check out a few of our favorite literary recommendations coming to NYCC x MCM Metaverse from October 8-11. Your bookshelf will thank you!
1. Ready Player Two | A Conversation with Ernest Cline and Wil Wheaton
Friday, October 9 @ 10:00 AM - 10:30 AM EST
#1 New York Times bestselling author Ernest Cline returns to Comic Con and kicks off his Ready Player Two virtual book tour appearing for a conversation with Wil Wheaton about Ready Player One—the near-future adventure that inspired Steven Spielberg's blockbuster —and its highly anticipated sequel, Ready Player Two out November 24th.
2. Lucasfilm Publishing | Stories from a Galaxy Far, Far Away
Friday, October 9 @ 10:35 AM - 11:05 AM EST
Join some of the biggest and best Star Wars authors as they talk about some of their exciting new projects set in a galaxy far, far away. Featuring Daniel José Older, Preetei Chhibber, Phil Szostak, Katie Cook, Zoraida Cordova, and Amy Ratcliffe. Moderated by This Week In Star Wars host Kristin Baver.
3. The Dresden Files | In Conversation with Jim Butcher and James Marsters
Friday, October 9 @11:30 AM - 12:00 PM EST
Join us as we dive into the world of Harry Blackstone Copperfield Dresden, Chicago's first (and only) Wizard P.I and go behind the scenes of The Dresden Files with bestselling author Jim Butcher and series narrator James Marsters (Buffy the Vampire Slayer).
4. From Page to Screen - An Exclusive Look Inside the Hunger Games
Saturday, October 10 @ 4:00 PM - 4:30 PM EST
For the first time ever, the creative professionals behind the Hunger Games come together for one must-see event. David Levithan (Publisher of the Hunger Games books) joins Nina Jacobson (Producer of the Hunger Games films) in an interview with Sydney Bucksbaum (Entertainment Weekly) as they share their behind-the-scenes experiences in bringing this wildly popular series to life. From bookshelf to big screen, it's a lot of work being the real-life Gamemasters of a worldwide phenomenon! Watch as these creative forces reminisce about their time with The Districts and learn more about the Ballad of Songbirds and Snakes. Let the games begin!
Watch the Hunger Games movies here!
5. Bill Nye's Great Big World of Science
Saturday, October 10 @ 6:35 PM - 7:20 PM EST
Science educator, TV host, and New York Times bestselling author Bill Nye is on a mission to help kids understand and appreciate the science that makes our world work with his new book, Bill Nye's Great Big World of Science. Join Bill and his coauthor, science journalist Gregory Mone, in a spirited family-friendly conversation on the basic principles of science, key discoveries, recent revolutionary advances, and the problems that science still needs to solve for our Earth.
Check out the rest of the literary panels here!