Livestream the Cosplay Central Costume Showcase panel from C2E2 '23
The best cosplayers in the game take the stage for the Cosplay Central Showcase at C2E2 2023, and you can livestream it here.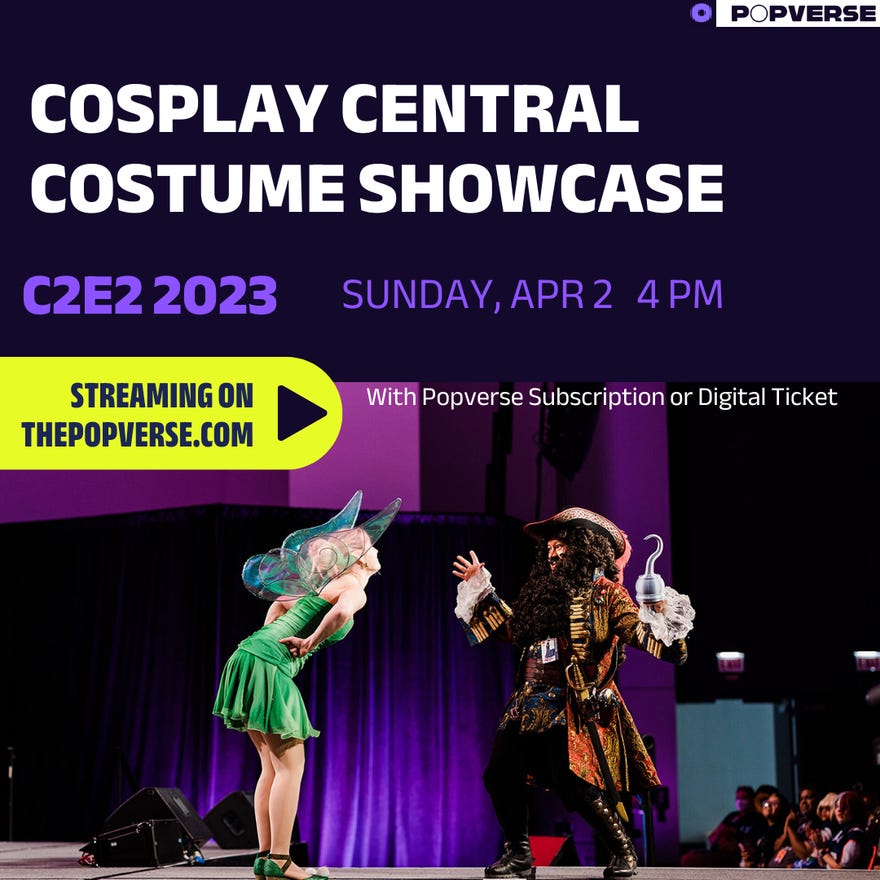 There will be a lot of cosplay at C2E2, but only the best of the best make it on stage for the Cosplay Central Showcase. Join Cosplay Central at the Main Stage in Chicago for mindblowing outfits and dedicated performers, all of which you can watch right here on Popverse.
Popverse is livestreaming this and many other panels from C2E2 2023. While some of these will be free-to-public, many will be for C2E2 digital ticket-holders and Popverse members (at Fan level or higher). The C2E2 digital ticket gives you access to all of the filmed panels from C2E2 2023, as well as access to long-form interviews and original reporting from the Popverse editorial team. The Popverse annual membership does that for the entire year, and would include live video panels from the upcoming New York Comic Con.
Watch the Cosplay Central Showcase recorded at C2E2 2023 here:
Subscribe to Popverse to read this article
Become a member and get first access to tickets and badges to our events, photo ops, exclusive content, and more.