Lobo, Judge Dredd writer Alan Grant dies at age 73
Comic book writer Alan Grant, known for Batman, Judge Dredd, Lobo, dead at 73
Comic book writer Alan Grant, known for his work on 2000 AD, Batman, Lobo, and countless other projects throughout the '80s, '90s, and beyond, has died aged 73.
A vital part of the British comic book community for almost his entire life, Grant initially came to attention as an editor, initially at Scottish publisher DC Thomson, and later at IPC, then-publisher of British anthology title 2000 AD, where he served as sub-editor while also freelancing as a writer on a small number of strips. After leaving his staff position, Grant teamed with John Wagner to form a hugely successful writing partnership, with the two working on a host of strips and characters across the industry – including Judge Dredd and Strontium Dog for 2000 AD, The Thirteenth Floor and Doomlord for Eagle, and far more – under their own names and a host of pseudonyms to disguise their productivity. In addition to being credited as Wagner & Grant, they were also Ian Howard, T.B. Grover, and others; at one point, they were writing more than two-thirds of the weekly 2000 AD anthology in addition to other work.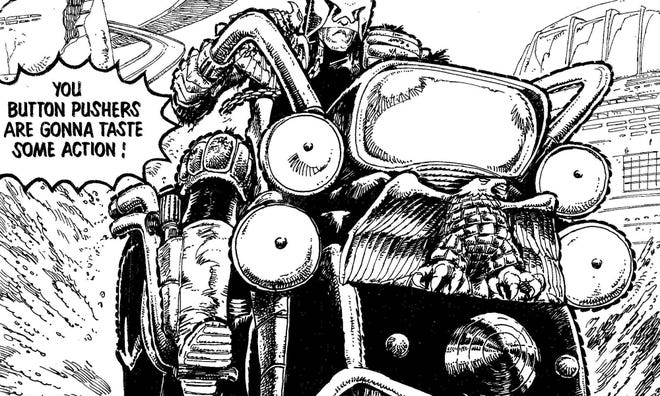 While writing together, the two started working for U.S. publishers, creating The Last American with artist Mick McMahon for Marvel's Epic Comics imprint, and the 12-issue Outcasts series for DC with Cam Kennedy. Wagner and Grant also became writers on DC's Detective Comics series, teaming with artist Norm Breyfogle to create such memorable villains as the Ventriloquist and the Ratcatcher. A dispute about the Judge Dredd storyline 'Oz' ended the pair's regular working relationship – although they'd continue to be friends and collaborate on special projects afterwards including their own creator-owned series The Bogie Man – and Grant became the solo writer on Detective Comics, and later Batman and Shadow of the Bat, as well as a number of additional projects for DC throughout the '90s; with Keith Giffen, he co-wrote the first two solo Lobo miniseries before writing the entirety of the subsequent ongoing series on his own. He also co-created L.E.G.I.O.N. with Giffen and artist Barry Kitson, continuing with that series after Giffen's departure also.
Even while working in the US industry, Grant remained active in the UK; beyond his continuing work for 2000 AD and its spin-off, the Judge Dredd Megazine – which he was a consulting editor for in its launch period – he provided scripts for independent and underground publishers, as well as fanzines, and even created his own publisher, Bad Press Ltd, to publish the humor character he co-created with Lobo's Simon Bisley, Shit The Dog. (In 2009, he'd set up another publisher, Berzerker Comics, for another creator-owned project with Bisley titled The Dead.) As recently as 2016, he and John Wagner created Rok of the Reds with artist Dan Cornwall.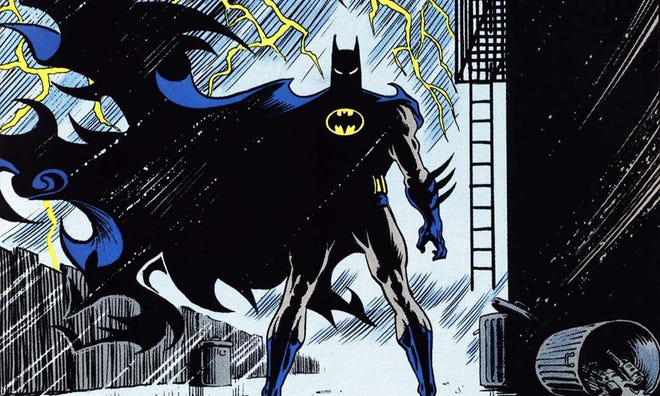 Outside of publishing projects, Grant was a force to be reckoned with. Creators including Grant Morrison and Mark Millar have spoken about Grant's support when they were getting started in the industry, and even in his later years, Grant and his wife set up an annual comics festival in Moniaive, the village in which they lived; in 2020, Grant also led a community project to create comics based on the village's experiences with the COVID virus.
On a personal note, Grant was a major part of my early comic reading; his 2000 AD work, and later his DC work, was something that I eagerly read every time I could find it. Like Wagner – a writer he clearly shared no small amount of sensibilities with – he was a dynamic, restless writer who could be relied upon for exciting stories that were both fun and funny to read. His sense of humor and, perhaps even more importantly, sense of kindness and empathy, was visible in almost everything he wrote.
His passing was initially announced by his wife Susan, on social media.