Loki cosplay: Marvel's God of Mischief achieves glorious purpose in these outfits
From the Disney plus series to his appearances in the Thor films, Loki's many looks are showcased here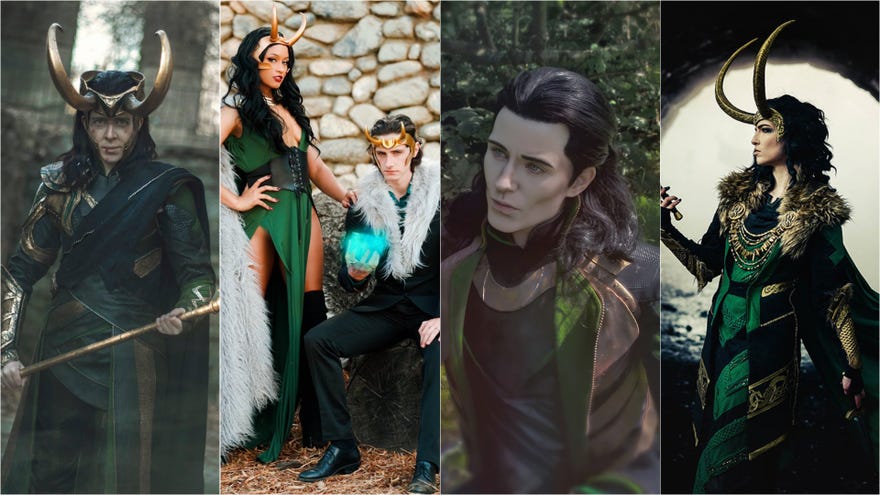 Since the first Thor film, Loki has become a major fan favorite. From his sarcastic and mischievous personality to the anti-hero that he is, Loki has certainly been one of the most iconic characters in the Marvel Cinematic Universe. The God of Mischief also wouldn't have been able to come to life without the incredible Tom Hiddleston portraying him.
Now, Loki has his very own show on Disney Plus and fans from all around the world are racing to watch the first episode. The show takes place during the events of Avengers: Endgame, where Loki from the original Avengers (aka: the past) uses the Tesseract to transport himself away and avoid ever being taken back to Asgard by Thor. He ends up getting taken by the TVA, an organization dedicated to keeping the timeline running smoothly.
It's no surprise that with Loki in the MCU as well as his dozens of portrayals in the comics that cosplayers flock to dress up as the God of Mischief. Many cosplayers have even made several different outfits of Loki to show their love for the character. To celebrate both the show's release and the God of Mischief himself, here are 10 Loki cosplays who are sure to hype you up for the Disney Plus series.
Damsel Cosplay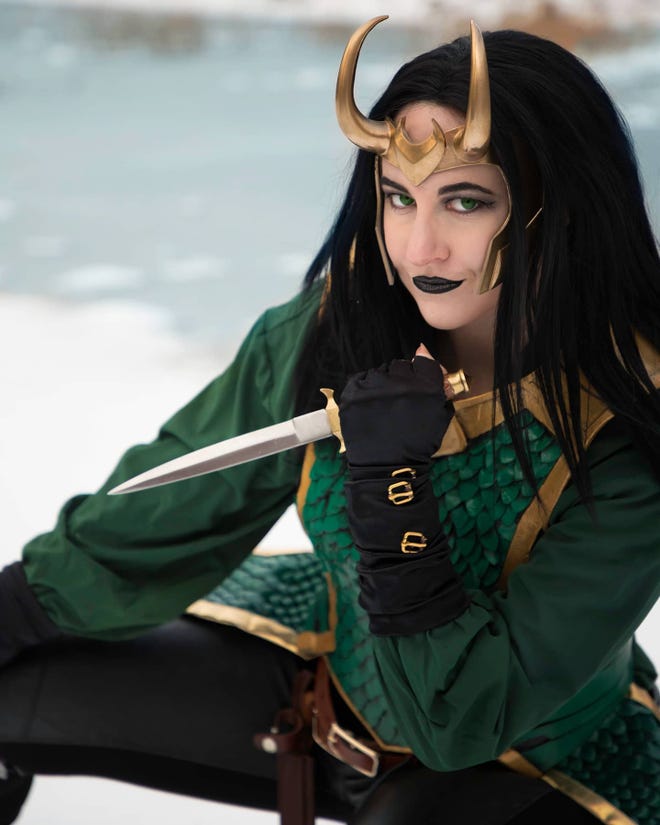 Starting off we have Damsel Cosplay with her Agent of Asgard Loki look. The cosplay was made using foam for the chestpiece and done completely freehand! Damsel is certainly a big fan of Loki, as she has made several other versions of the character including Lady Loki and Disneybound Loki for when she goes to Disneyland. She also has a Loki Funko pop collection and even repaints some of them to be even more accurate to the character.
Eldritch Arts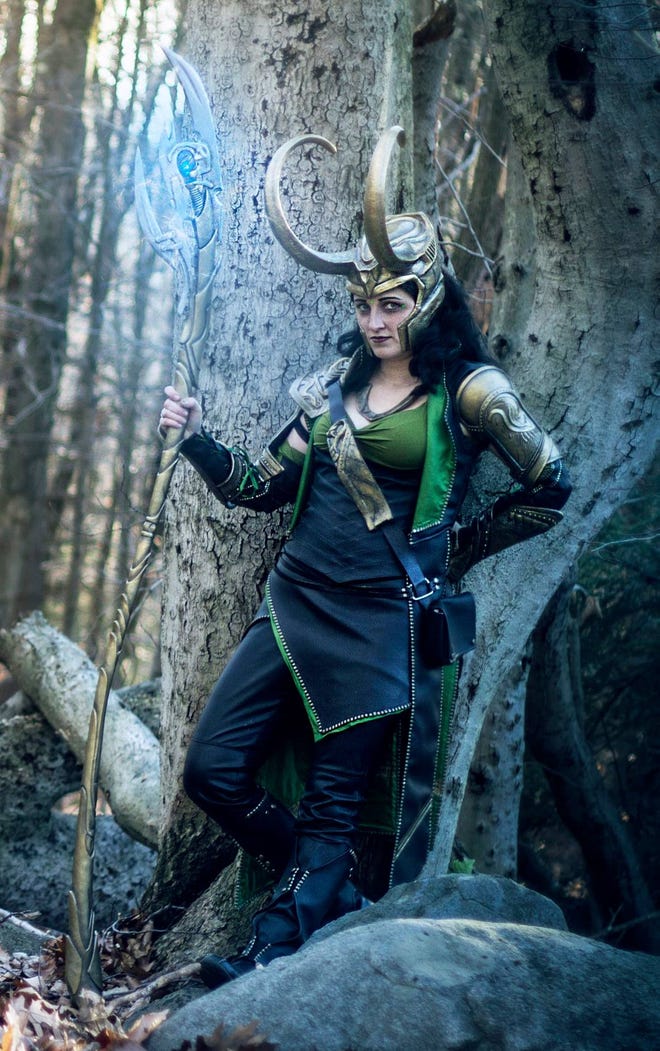 If you're looking for a Loki cosplayer who has certainly made some incredible prop pieces, then look no further than Eldritch Arts. Her entire Loki cosplay is made with casted resin and leather. Many of her armor pieces are based on Loki's armor from his Avengers look. She has also made several scepters that were used by Loki in The Avengers. Both the 8 ft scepter and a smaller version glow using LEDs.
If you're looking at Eldritch Arts wishing, "I want to recreate this so badly", you can! She has her own Etsy store filled with props fit for the God of Mischief. If you're really wanting to show off as Loki, she even has both the short and tall scepters for sale.
Ikol.cosplay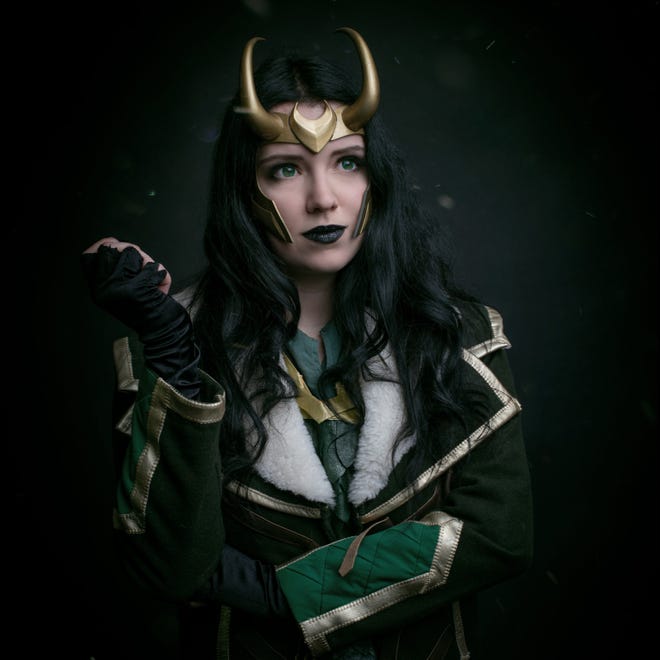 Ikol.cosplay is another cosplayer who has become determined to cosplay as every Loki look ever made in both the comics and MCU. According to their Instagram, they have cosplayed over 14 different Loki looks over the years! Ikol has cosplayed everything from Lady Loki, Avengers Loki, and even his Earth-616 comic look. With the Loki series bound to reveal more outfits, we can't wait to see which ones Ikol.cosplay chooses to cosplay from the show!
Sharon Rose Cosplay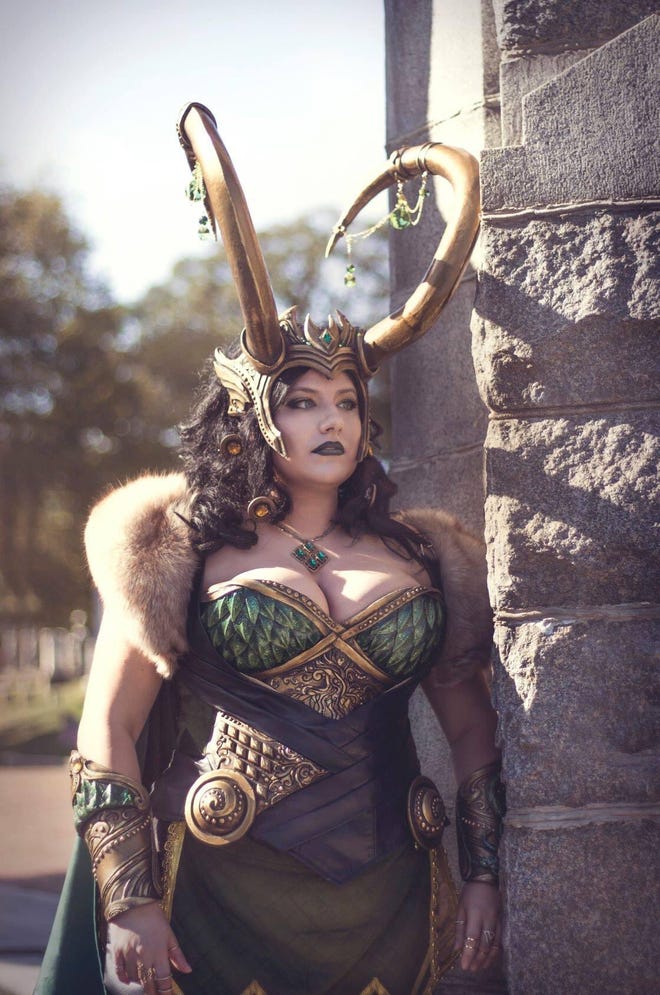 Sharon Rose Cosplay made her own design of Lady Loki that is truly stunning. Her Lady Loki was made almost primarily with foam, several types of fabric, and even fur for the cape. Her cosplay has some incredible detailing on it including coiling snakes on the gauntlets, bright scales on the breastplate and gauntlets, and even pieces of jewelry hanging off the iconic Loki horns. She truly made a magnificent design!
Dresses and Capes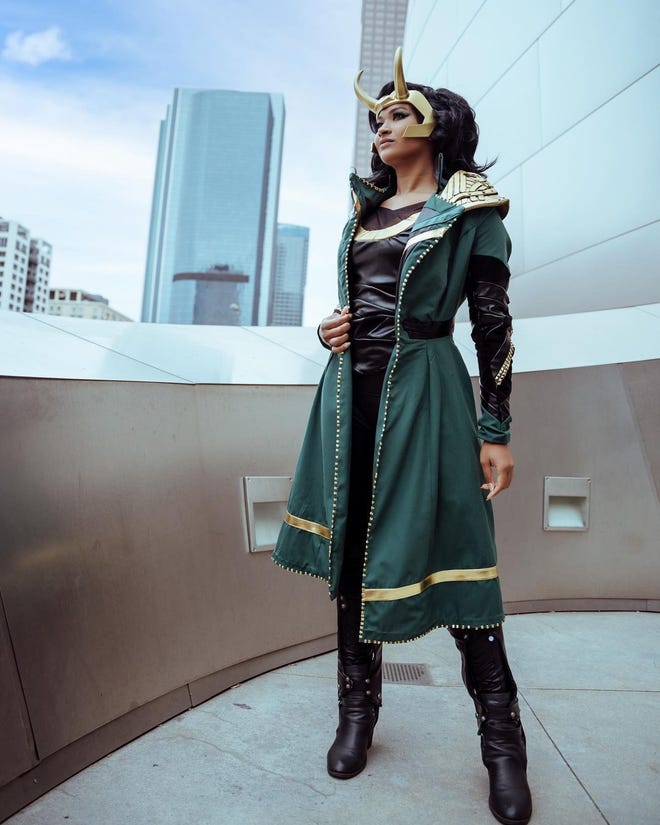 If you want a Loki look that could also be worn for everyday wear, then you have to check out Dresses and Capes! This designer makes outfits that could easily be on a Disney/Marvel red carpet. She has made outfits based on popular movies and shows such as Cruella, Peter Pan, and even Moana. While she is known to make cosplays of characters, she has been making many original design looks that we would love to see in a clothing line someday.
Her Loki coat is structured like a real jacket such as the tedious task of pad stitching. Many of the elements were taking parts of Loki's iconic MCU look and incorporating it into her own design. She used several different black materials in the look so that the entire look had dimensionality. The finished product is truly amazing and we cannot wait to see what else she creates for the God of Mischief.
Apollo_cosplay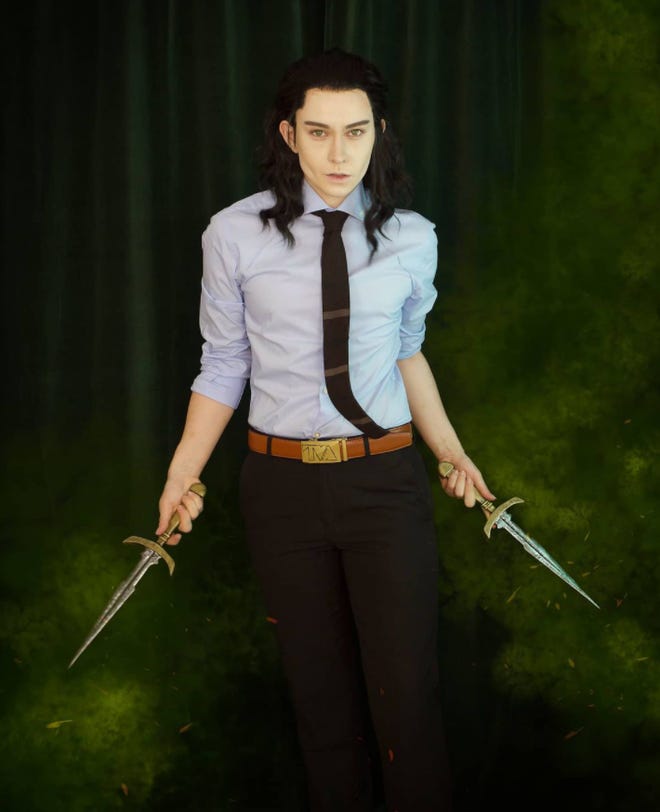 Loki only just premiered its first episode today, but that doesn't mean that cosplayers have to wait until the show releases to put together outfits from the show! The moment Loki was shown in a shirt and tie with his twin daggers in a trailer for the show, Apollo_cosplay jumped on the opportunity to recreate the look. We love the added touch of the TVA belt buckle, as well as the fantastic makeup job to make them really look like Tom Hiddleston.
This also isn't the first time Apollo_Cosplay has made a Loki outfit. They also created Loki from the Agent of Asgard comics. Between both the new Loki TVA look and the Agent of Asgard costume, Apollo_cosplay is fantastic as Loki.
Cowbutt Crunchies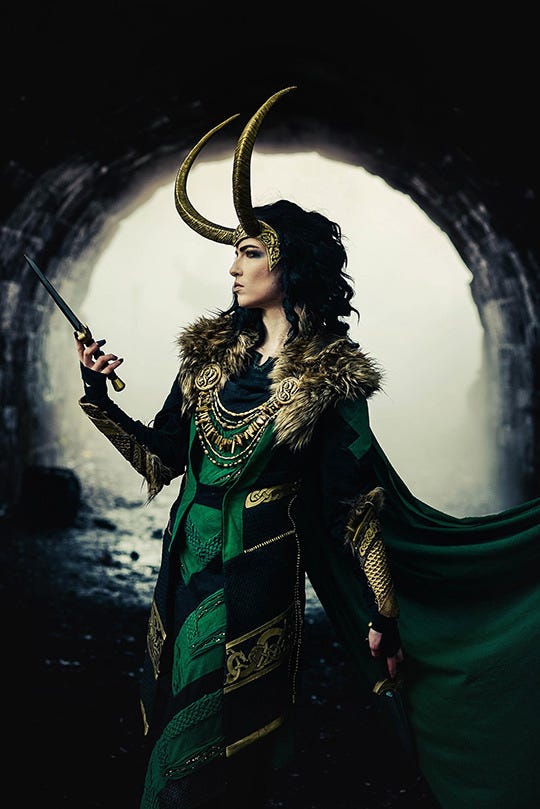 If Lady Loki does show up in the show, we hope it looks just as badass as Cowbutt Crunchies in her Lady Loki cosplay! There are so many incredible little details in this cosplay that we wish we could see this cosplay in person. The brooches that hold together the beads in the front appear to be snakes, and many of the armored pieces appear to have detailing that looks like it came straight from Norse Mythology.
The fabric pieces also have the same level of detail, from the dragon scale smocking on the corset to what appears to be hand embroidery on the neckline of the tunic. Cowbutt Crunchies also took inspiration from the Loki design in the show and added zipper stops along the edges of the coat. This cosplay is a masterpiece!
LordaMalthean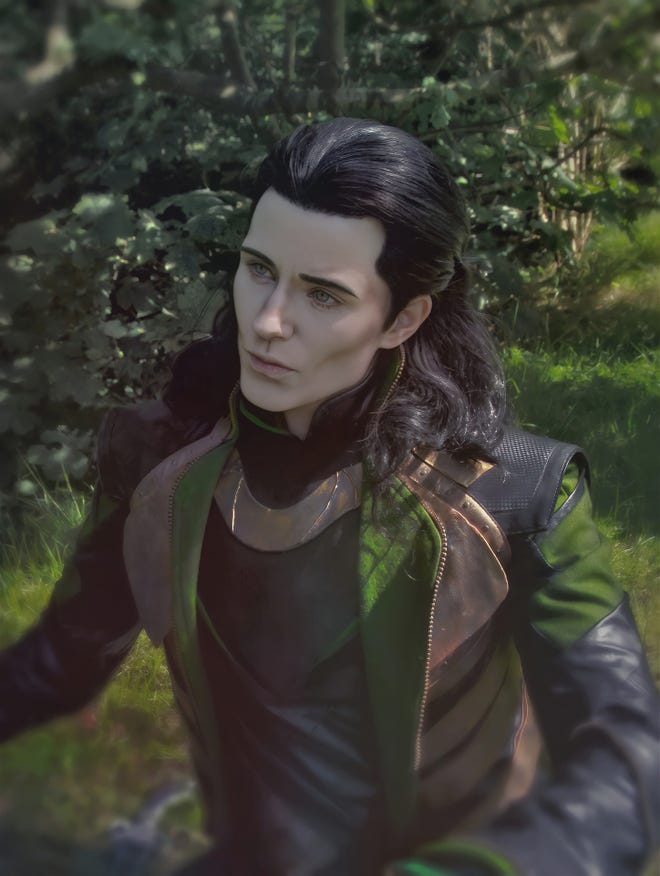 Hold up, this isn't Tom Hiddleston? It's actually LordaMalthean, but the makeup is so good on this cosplay that we had to do a double take. He has made many different versions of Loki in the past including a casual Loki, his Thor: Ragnarok costume, and even kid Loki. With how amazing LordaMalthean does on the makeup we think he's the actual Loki and just shape-shifted into Tom Hiddleston.
Caoimhe and heyimliam.png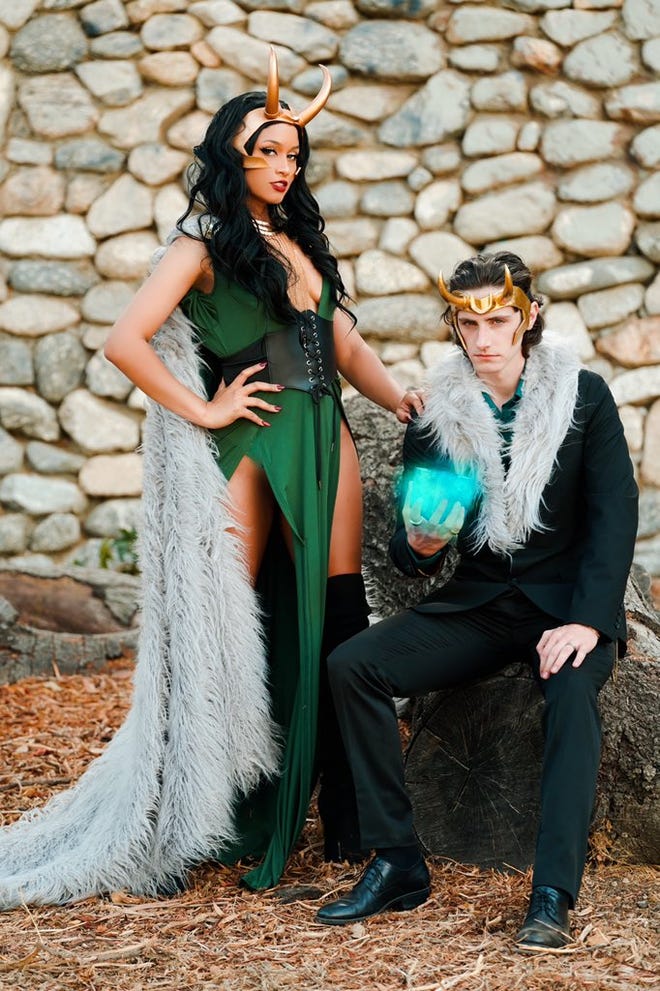 Talk about a truly iconic duo! Both Caoimhe and heyimliam.png cosplayed as Loki for the show's fan event in LA and we are absolutely loving how fantastic they look! Caoimhe's outfit is based on a mixture of Loki and Lady Loki, complete with a floor-length fur cloak. Liam's outfit (which was also made by Caoimhe) is also slightly based on the fur jacket in the comic series, which could easily be put into the television series as well.
Seeing these two together gives us hope that we will see Loki encounter a Lady Loki version in the Marvel show. Here's hoping!
Silhouette Cosplay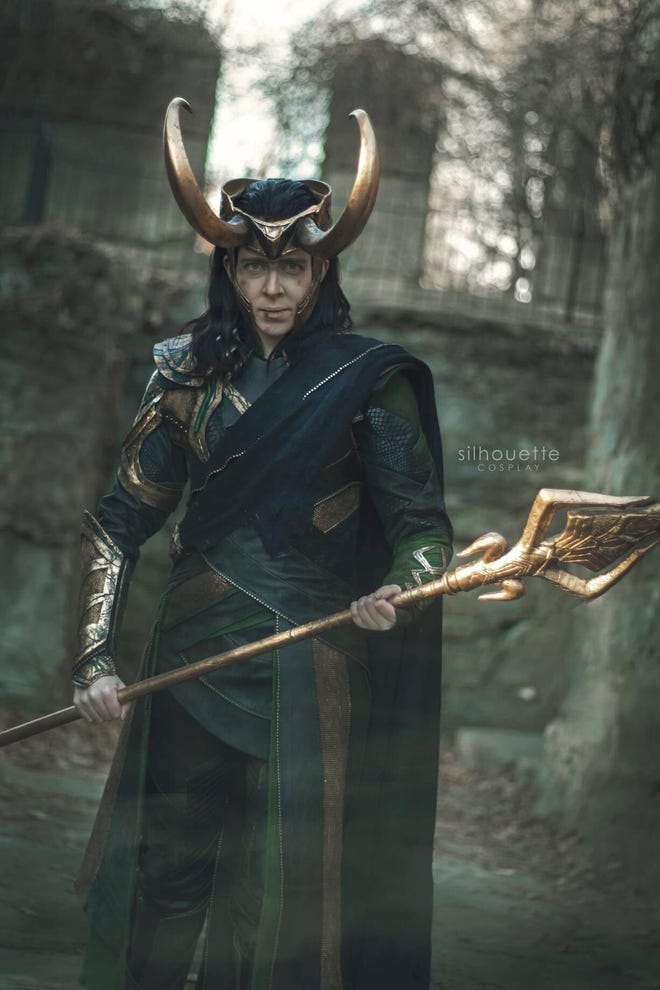 If there is one cosplayer dedicated to making the most authentic and detailed Loki cosplays, it's Silhouette Cosplay. She first started making a Loki cosplay for a movie premiere of Thor: The Dark World, and has been cosplaying as the God of Mischief ever since. Her cosplays are so spot on to the actual outfits from the movies that when she met Tom Hiddleston at a convention, he couldn't believe it wasn't the movie's costume.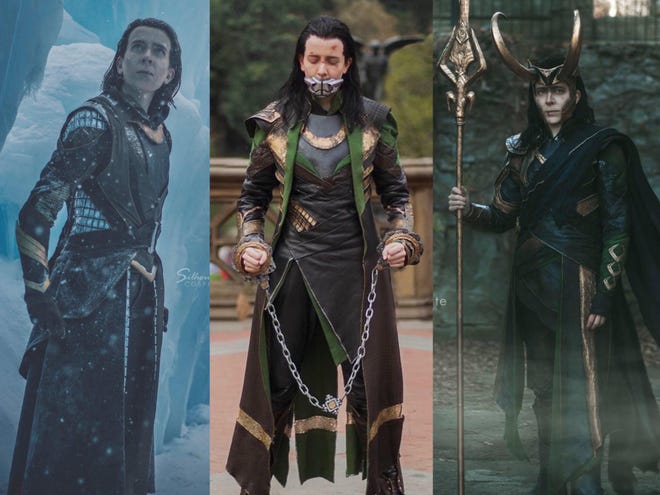 Silhouette has made several different versions of Loki over the years, each with their own unique appearances. She has made Loki's Jotunheim outfit from the first Thor movie, several versions of his Thor: The Dark World look, and even her own Loki design based on her own idea of what he could have worn for Thor: Ragnarok and Avengers: Infinity War.
The original look took over a year to create from the first original design artwork all the way down to the individual zipper stops that are placed across the outfit. All of these cosplays are so well done that we highly recommend going through her Instagram and Twitter to see the detailed shots so you can see all the amazing craftsmanship on her cosplays.
Marvel's Loki is now streaming on Disney Plus.