Loki: How (and where) to watch Tom Hiddleston's Marvel trickster across the MCU
Want to get started on watching the MCU's Loki? Here's how to do it.
When it comes to villains in the Marvel Cinematic Universe, few of them can claim to match Loki's impact. Whether he's bedeviling his brother Thor, or trying to conquer Asgard, Tom Hiddleston's portrayal of the trickster god has endeared viewers since 2011. The character has proven so popular, that Disney+ has given Loki his own spin-off series. How many MCU villains have been given that honor?
However, it might be reductive to call Loki a villain. Hiddleston's nuanced performance has proven that the character is so much more. Loki is truly one of the most complicated individuals in the MCU, and his character arc is captivating.
And with Hiddleston returning this fall in Disney+'s Loki season 2, there's no better time than now to get up to speed.
If you're looking to get into Tom Hiddleston's Loki, but aren't sure where to start, we've got you covered! This article will show you how to watch all of Loki's MCU appearances in release and chronological order.
How to watch Loki in release order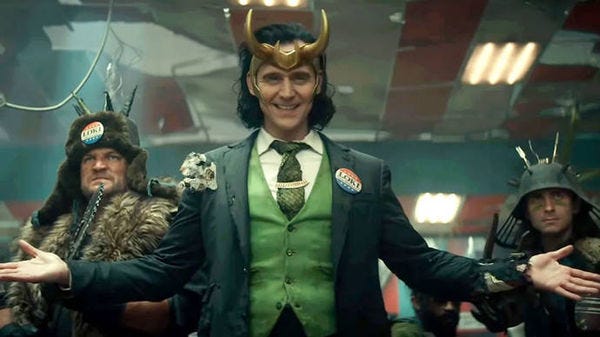 If you want to follow Loki's story in release order, here is how you would do it.
How to watch Loki in chronological order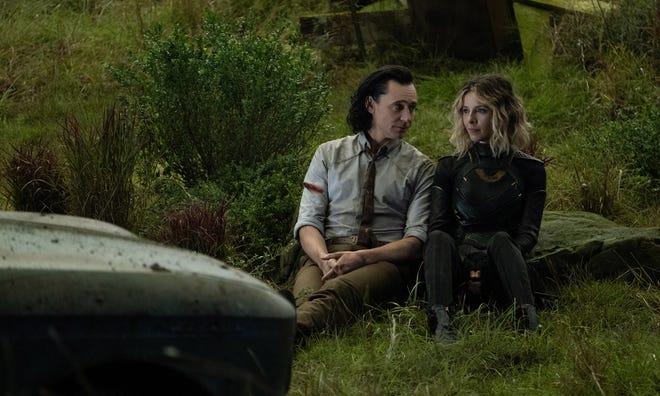 When it comes to Loki, nothing is what it seems. The god of mischief has died, returned to life, and jumped to multiple timelines. Don't worry, watching Loki's story in chronological order doesn't have to be confusing. This chronological watch list is split into three sections, which cover the multiple versions of Loki.
The original timeline Loki
The original version of Tom Hiddleston's Loki was introduced in the 2011 Thor movie and made a series of memorable appearances before his death in Avengers: Infinity War. Here is a chronological list of the original Loki's adventures.
The Endgame variant Loki
Rest in peace Loki, long live Loki. The trickster god may have been killed in Avengers: Infinity War, but Tom Hiddleston still enjoys a healthy career as Loki. During the movie Avengers: Endgame, the heroes travel back in time to 2012 to retrieve the Infinity Stones. During their time heist, they accidentally freed the 2012 version of Loki, who escaped into the timeline.
That version of Loki is currently starring in his own Disney+ series. If you're confused about Loki's current status quo, and how this all works, we have a section later in this article which should clear up any confusion.
For now, here is a list of the time-displaced Loki's adventures.
Alternate realities
In 2021 the series What If…? premiered on Disney+. The animated series explored alternate realities within the MCU. Each episode explored what would have happened if key events in the MCU had played out differently. Tim Hiddleston voiced Loki in three episodes of the series. These episodes take place away from the main MCU timeline, but they're still a worthwhile experience.
So, is the current Loki from an alternate timeline? What's his deal?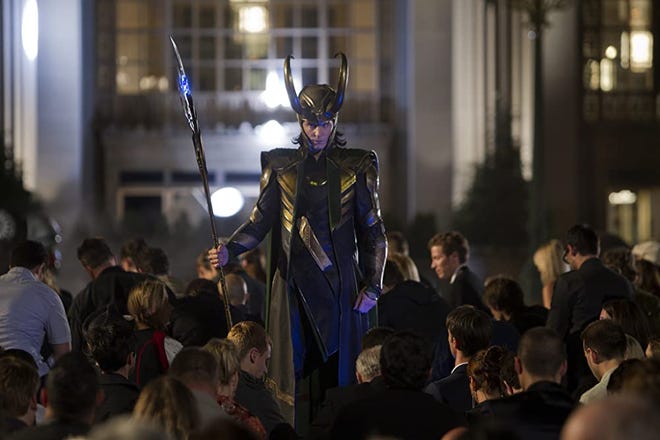 It's understandable if you're confused about the current situation with Loki. In some ways Tom Hiddleston is playing the same character, but in other ways, this can be considered a different Loki. Don't worry, the explanation isn't that complicated.
The original Loki that we met in the 2011 Thor film was killed for good by Thanos in the 2018 movie Avengers: Infinity War. However, in Avengers: Endgame the heroes went back in time to the events of the 2012 Avengers film. During their trip to the past, the Avengers accidentally set in motion a series of events which caused the 2012 version of Loki to escape captivity. That version of Loki is the one who stars in the Disney+ series, and who was seen in the post-credits scene in Ant-Man and the Wasp: Quantumania.
If you're still confused, think of it this way – the current version of Loki is from an alternate timeline. He experienced the events of Thor and Avengers, but none of the other films. The original Loki (for all intents and purposes) is still dead.
The Disney+ series Loki introduces numerous other versions of the character. The most notable one is a female Loki called Sylvie, who is played by Sophia Di Martino. All of these Loki variants come from alternate timelines. Just have fun with it, because more Loki is always a good thing (unless you're Thor).
Where else can I follow Loki's story in the MCU?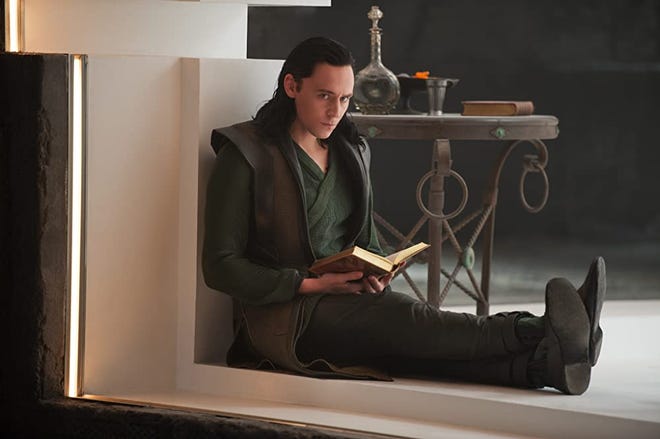 If you want a deeper look at Loki's MCU story, Marvel has released a series of tie-in comics set within the MCU. Some of the comics detail what certain characters did between the movies, expanding on the story. Marvel Comics has marketed these tie-ins as official pieces of MCU canon, but you might find some contradictions, especially with the older issues. As a general rule, go into these assuming that it's canon unless something is contradicted by one of the movies.
You aren't missing anything essential if you skip these, but if you're a completist, here is a breakdown of all the comics the MCU version of Loki has appeared in.
Where can I watch the MCU's Loki?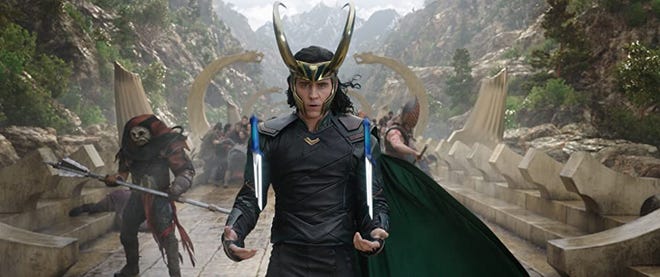 You don't need the powers of an Asgardian god to watch Loki's story, you just need a Disney+ subscription. Every movie and television series listed in this article is available to stream on Disney+. If you're already a subscriber, then there is no extra purchase necessary. If you don't have access to Disney+, all the movies listed in this article are available to buy or rent on various video-on-demand services, including Amazon Prime Video, Google Play, Vudu, and iTunes.
---
Marvel Cinematic Universe: How to watch Marvel's movies and TV shows in chronological (and release) order!