Madame Web: Release Date, cast, trailer, and everything we know so far
Ready to watch Madame Web? Not sure what the movie's about? We've got you covered.
Madame Web will be the fourth film in Sony's Spider-Man Universe (SSU)—the company's attempt to build a cinematic universe on the ancillary Marvel characters in Spider-Man's mythology. It has been an up-and-down affair, thus far. The first two SSU movies—Venom and Venom: Let There Be Carnage—received middling reviews but did well at the box office. But the third movie Morbius—based on anti-hero Morbius The Living Vampire failed both critically and commercially.
That's one of the drawbacks of creating a Spider-Man universe without a Spider-Man — of attempting to develop foil characters without the foil. And it's further evidence that what Disney accomplished with the Infinity Saga was the rare exception, not the rule, a lesson that Disney itself is learning during its ongoing Multiverse Saga, which has also received mixed reviews. The glut of superhero and comic book movies over the past 15 years has set the bar high and made viewers more discriminating, And the "boom," as it might be called, seems over. Just having superpowers, and a vague connection to a known property, is not enough. We need to be emotionally invested in these characters; the movies' stories must properly stand on their own, without prior knowledge required or Easter Eggs to string us along.
And perhaps, that's why it's a blessing that Madame Web's release was recently delayed. That gives Sony more time to market this strange property more properly, explain to its audience who Madame Web is and why we should care, and establish how she fits into the SSU at large. And, if we believe the rumors, she has a massive role to play.
Here is everything we know about the upcoming Madame Web movie so far—the release, the cast, the director, and more.
When's the Madame Web release date?
Madame Web will debut in theaters on February 14, 2024. This is its fourth tentative release date: Sony previously announced the release date as July 7, 2023, then October 6, 2023, and then as February 16, 2024.
Is there a Madame Web trailer?
No, not yet. But we'll update this section when it goes live.
Is there a Madame Web poster?
Not quite yet. But we'll make sure to post it here when there is one.
Who's in the Madame Web cast?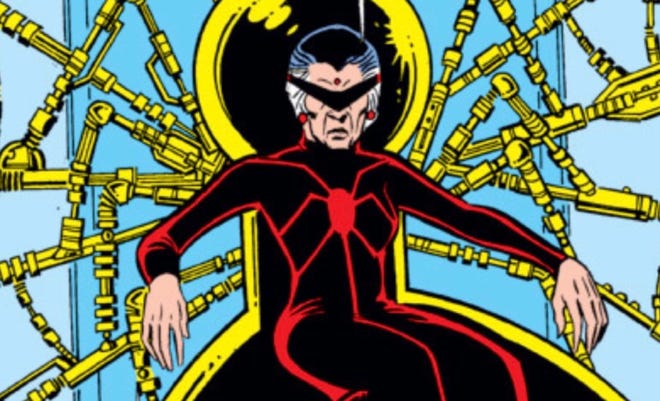 The two leads are Dakota Johnson (Fifty Shades of Grey, Suspiria), who will play Cassandra Webb / Madame Web, and Sydney Sweeney (Euphoria, The Voyeurs), who will play Julia Carpenter / Spider-Woman. IMDb lists additional actors in supporting roles: Emma Roberts as Mary Parker, Adam Scott as Ben Parker, Isabela Merced as Anya Corazon / Spider-Girl, Celeste O'Connor as Mattie Franklin, and Tahar Rahim.
Who is the Madame Web director?
The director is S.J. Clarkson, who prior to this movie has mostly directed television. Her recent credits include Anatomy of a Scandal, Succession, Collateral, and Jessica Jones.
Who are the Madame Web screenwriters?
Matt Sazama and Burk Sharpless co-wrote the screenplay. The pair are known for their involvement in genre films; they also co-wrote the scripts for Morbius, Dracula Untold, The Last Witch Hunter, and Gods of Egypt, and they were executive producers on the 2018 reboot of Lost in Space.
Who is Madame Web in the comics?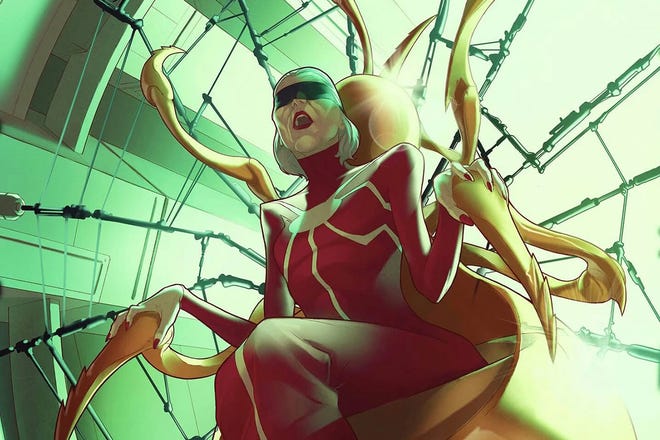 If you don't know who Madame Web is, you're not alone. When compared to characters like J. Jonah Jameson, Otto Octavius, and Norman Osborn, Madame Web is a minor player in Spider-Man's orbit. But she's definitely had a significant impact on our webbed hero in her handful of appearances, and her powers make for some intriguing story possibilities.
Madame Web is the alias of Cassandra Webb, an elderly woman whose myasthenia gravis has left her immobile and blind. She is kept alive by life support systems which, when viewed from a step back, resemble a massive spider web.
Webb is physically weak, but she is mentally strong. She is a mutant, and her precognitive, clairvoyant abilities helps Spider-Man locate a kidnapping victim—and also reveals to her that Spider-Man was Peter Parker. Her powers are considerable enough that Black Tom Cassidy sends The Juggernaut to capture her, so they can use her powers against the X-Men. Fortunately, Spider-Man intervenes on her behalf.
Madame Web functions in the comics as an older, respected figure, who challenges Peter Parker on matters of fate and destiny. She has direct, foundational links to other characters in the Marvel universe. Later on, she passes on her psychic abilities to Julia Carpenter, the second Spider-Woman; she serves as a mentor to Mattie Franklin, the third Spider-Woman; and she is the grandmother of Charlotte Witter, the fourth Spider-Woman.
Does Madame Web movie connect with any other movies?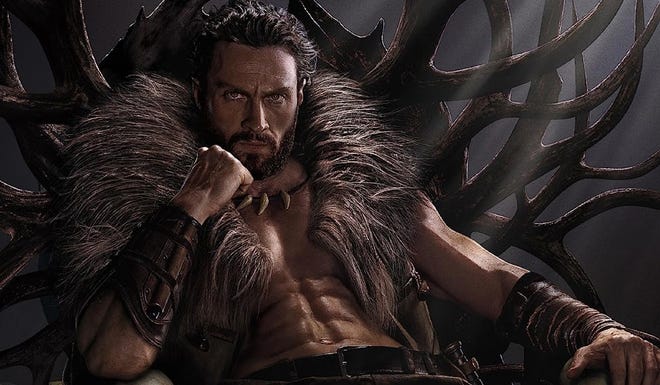 This movie will be the fourth film in Sony's Spider-Man Universe, which currently consists of three films: Venom (2018), Venom: Let There Be Carnage (2021), and Morbius (2022). There are two additional SSU films, other than Madame Web, that are currently in production: an untitled third Venom movie and Kraven the Hunter, both of which are scheduled for Summer 2024.
What's the Madame Web plot?
There's nothing officially announced so far, aside from a very brief plot summary given to Deadline and the Hollywood Reporter: "An origin story of the clairvoyant Madame Web, whose psychic abilities allow her to see within the spider world."
What is Madame Web's current production status?
The movie is in post-production; it began filming in July 2022, and it wrapped filming in January 2023.
---
Upcoming superhero movies: What's coming soon from Marvel, DC, and other superhero films