Tickets for Magic: The Gathering 30th anniversary convention Magic 30 on-sale now
It's time for a gathering with Magic 30 - a convention by Wizards of the Coast and ReedPop
Magic: The Gathering will be celebrating its 30th anniversary in 2023, but they're kicking off the year-long celebration early - and big! - with a dedicated convention October 28 - 30 in Las Vegas, Nevada.
Magic 30 will take place at Las Vegas' EXPO at World Market Center, in partnership with ReedPop - the people who run New York Comic Con, Emerald City Comic Con, and other partnered shows such as Star Wars Celebration, Star Trek Mission, and PAX. Full disclosure: Popverse is owned by ReedPop.
Tickets for Magic 30 went on-sale August 11, starting at $30 for digital tickets and $60 for single-day general admission (not including applicable service fees and salex tax, of course). Weekend passes, as well as Vip and 'Commander' level tickets are also available.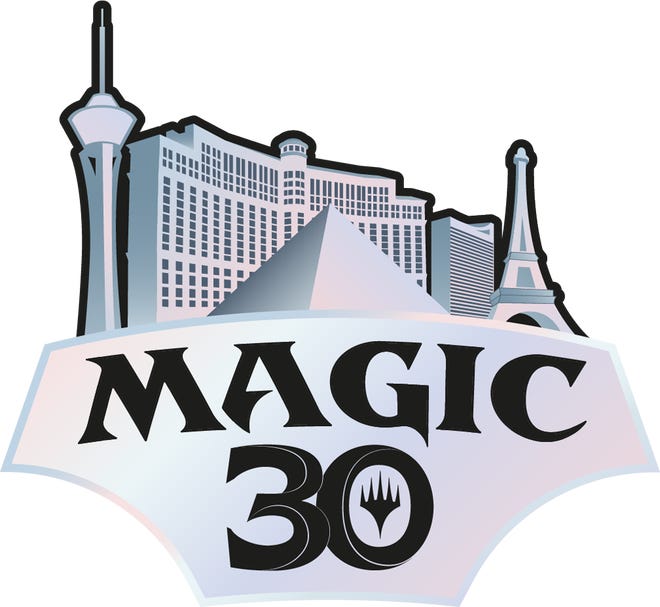 Magic 30 will include:
a Modern tournament that feeds into a Top 8 Beta draft
a Command Zone dedicated play area (with special guests Gavin Verhey, Jimmy Wong, and Josh Lee Kwai)
Unfinity events hosted by Mark Rosewater
featured Magic: The Gathering cosplayers including (but not limited to) Olivia Gobert-Hicks and Taalia Vess
Friday and Saturday night parties (ticketed, but available in some packages)
Magic World Championship XXVIII
an "exclusive" Secret lair
panels, interviews, and special content like you'd expect at any ReedPop show, but focused specicically on Magic: The Gathering
Mystery Booster drafts
Magic: The Gathering is calling this a birthday party, and you can't have that without an extra special guest: Richard Garfield, creator of Magic: The Gathering. Dr. Garfield will be joining Magic 30 virtually for a special talk.
For those unable to attend Magic 30 in person, there will be a digital ticket offered that will include participatory events, as well as online product offeings such as Mystery Booster draft sets, Commander decks, and more.
Wizards of the Coast's Magic 30 will be October 28 - 30 at the Expo at World Market Center in Las Vegas, Nevada.
Editor's note: This story was updated with information about the ticket on-sale dates and prices.