Inside Maia Kobabe's next big book: Saachi's Stories with Lucky Srikumar at Scholastic's Graphix
Saachi's Stories will be published in 2025, with art from Lucky Srikumar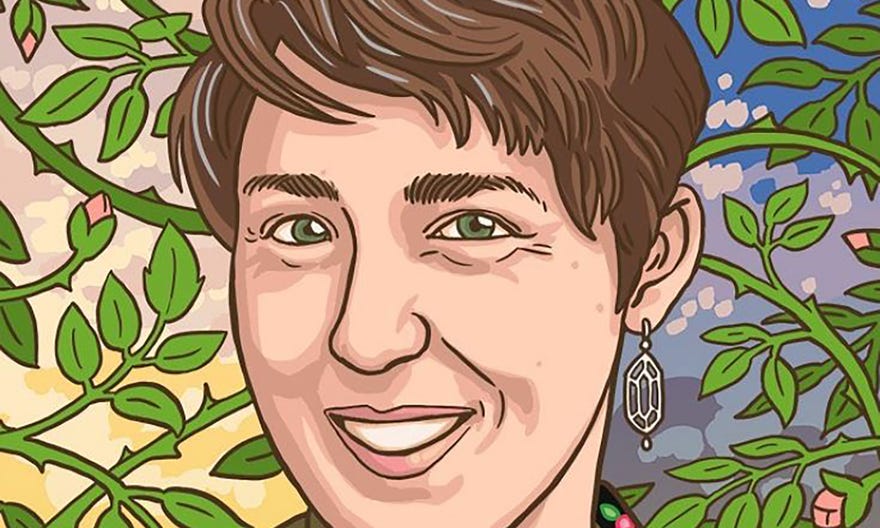 Having survived a legal challenge in Virginia over eir Oni Press graphic novel Gender Queer, Maia Kobabe's next project has found a new publisher, with Scholastic's Graphix imprint picking up the rights to the middle grade title Saachi's Stories.
"I just think it's a terrific book," Graphix publisher David Saylor tells Popverse. "David Levithan acquired it for the Graphix list, and as you know, David is also a YA author in his own right. But it's going to be a terrific book. I don't want to say too much about it because it's still coming together, but it's a fantastic story. And I'm so excited to welcome the creators to our list. It's amazing. "
The new title is described by Publisher's Weekly as a "coming-of-age middle-grade graphic novel [which] follows aspiring author Saachi, who struggles to navigate changing social dynamics and her evolving identity, as her friends start coupling up and everybody else seems to fit neatly into a boy/girl binary."
As ICV2 notes, Kobabe spoke about the book at last year's Small Press Expo, saying that it was "mostly based on feedback I received when Gender Queer first came out, from parents would would say, I read this and it was so useful, but my gender non-conforming child is like, 12, or 10, or 8, or 6, a little too young for this book."
In January, Kobabe shared on eir Instagram that "I co-wrote this book with my wonderful, smart, hot, funny, talented friend Lucky Srikumar. You can find them on instagram @diamoric.comix and @luckswats. We've both been working on this book since mid 2020, and I am so excited to finally tell you about it, and share it with the world in a couple years! This book is fiction, and it's aimed at a younger audience than Gender Queer but it is once again about a character wrestling with gender, identity, and sexuality, this time in the crucible of junior high."
Since its release in 2019, Gender Queer: A Memoir has become a particular controversial title, being named the most challenged graphic novel of 2021 by the American Library Association. Kobabe has previously written on this topic.
The book will be written by Kobabe, and illustrated by Californian cartoonist Lucky Srikumar, with a Spring 2025 release targeted.
---
The CBLDF's Jeff Trexler spoke to Popverse about censorship of graphic novels last year, suggesting that some audiences have a problem with the word "graphic" in the term "graphic novel."
To read more about the case regarding Gender Queer in Virginia, read: With the petition deadline now passed, Virginia's Gender Queer obscenity lawsuit dismissal stands