Marc Silvestri's Batman/Joker adult-oriented comic is re-announced with a late 2022 debut
The seven-issue mini by the X-Men artist and Cyber Force creator launches in November
As if the upcoming Batman/Spawn wasn't enough '90s nostalgia, another Image Comics founder is going to be visiting Gotham City before the end of the year… but instead of teaming the Dark Knight with their own creation, Marc Silvestri is pairing Batman with his arch-nemesis for a new mini-series titled, simply, Batman/Joker: The Deadly Duo.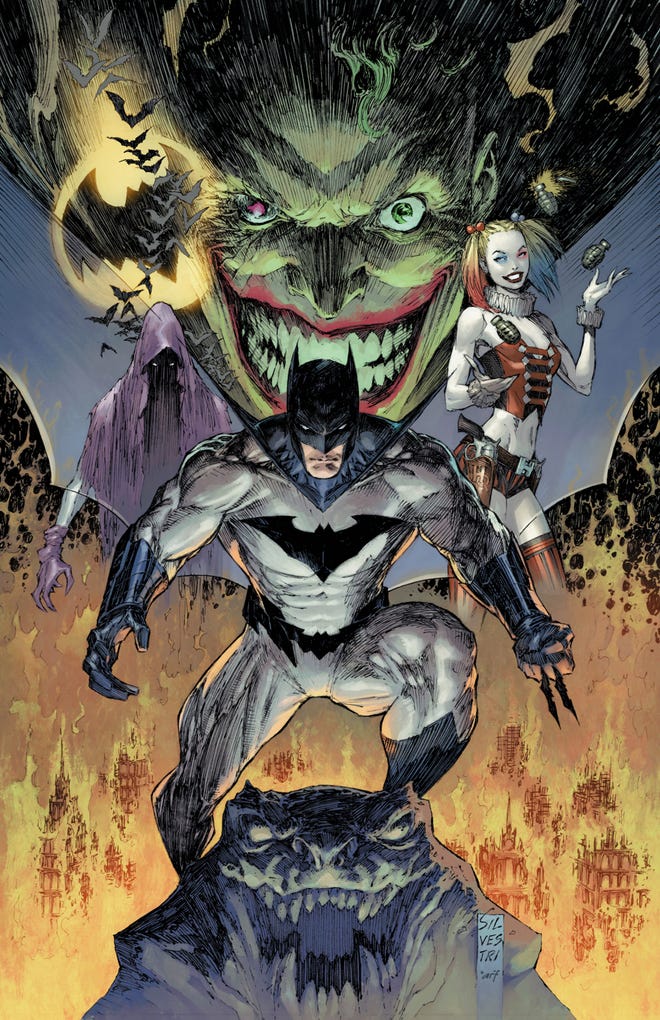 "Batman and The Joker are two of the world's most iconic characters and have been at each other's throats for more than 80 years," Silvestri said in a statement accompanying the announcement. "I always thought it would be pretty entertaining to have them on the same side so I wrote a story about it. Needless to say, stuff happens."
The "stuff" that the former X-Men and Cyber Force artist is referring to is all the result of the apparent abduction of Harley Quinn by forces unknown – an act that drives the Joker mad. (Well, madder.) Harley isn't the only high-profile missing person in Gotham, however. Jim Gordon has also seemingly disappeared, bringing Batman into the proceedings. Is the Joker up to something so arcane that even he doesn't understand it? And if not, who else is behind the Joker-like creatures that have started terrorizing the city?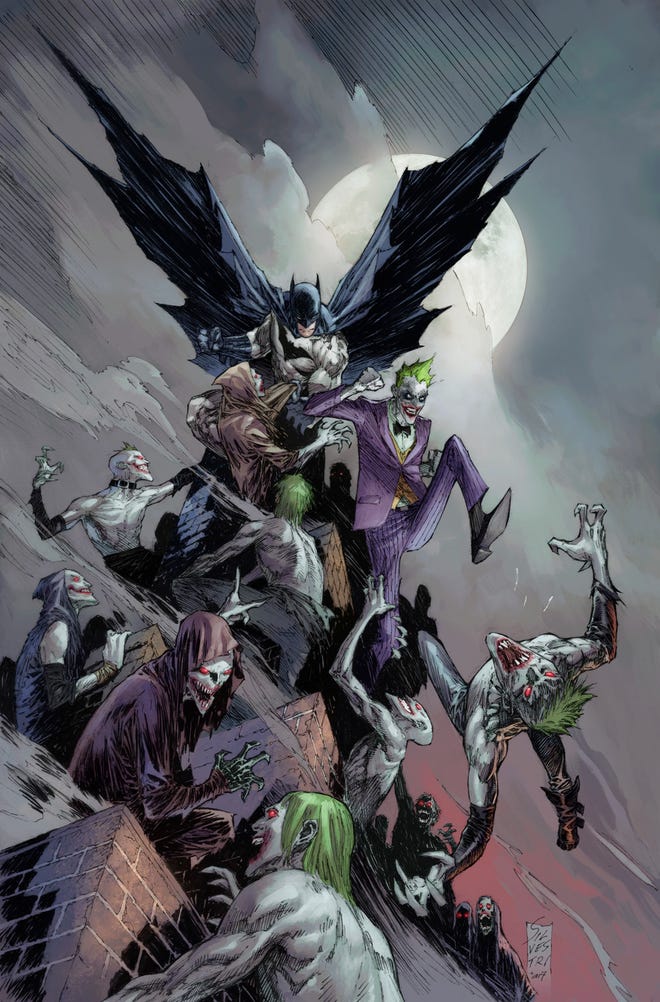 The Deadly Duo won't be the first time the two characters have worked on the same side; they've previously done so in titles like The Brave and The Bold, Super Powers, and even an extended run of Grant Morrison's Batman and Robin, in addition to Scott Snyder and Greg Capullo's Batman: Last Knight on Earth. In Sean Murphy's Batman: White Knight series of titles, the two even swapped sides for a period. What makes this teaming different, however, is the tease that Deadly Duo will uncover secrets that could tear Gotham City – and, more worryingly, the Batfamily – apart. Given that this series will be published under DC's Black Label banner, the sky's the limit with how bizarre things will get.
The run launches in November with a first issue featuring a main cover by Silvestri, with variants by Greg Capullo, Kyle Hotz, Jorge Fornes, and Silvestri. The second issue, released in December, will be released with variant covers including Kelley Jones, Yanick Paquette, Christopher Mitten, and Jim Lee.
---
In case the mention of Batman/Spawn at the start of the story got you curious, why not go and revisit the announcement of the Todd McFarlane-written series from this year's San Diego Comic-Con?