Mark Hamill is the terrifying breakout from Fall of the House of Usher
Playing family enforcer Arthur Pym in Fall of the House of Usher, Mark Hamill is a transfixing menace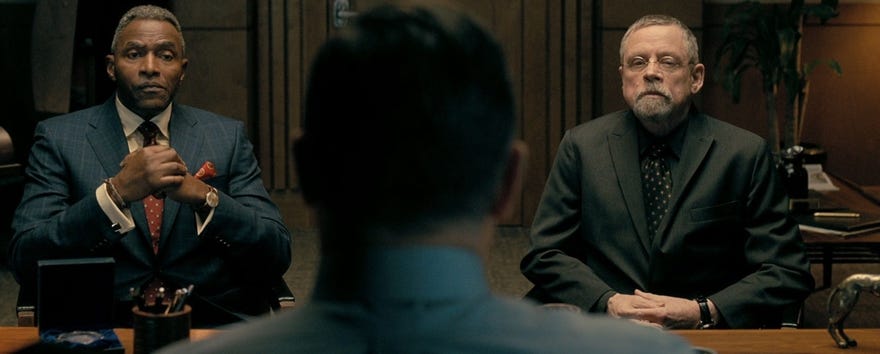 Fans tuning into Mike Flanagan's newest Netflix horror series, The Fall of the House of Usher, might be surprised to find amongst its cast none other than Star Wars and animation legend Mark Hamill.
Hamill plays Arthur Pym, the Usher family's lawyer and enforcer. Referred to by the Usher family as the "Pym Reaper," he absolutely looks the part, wearing dark on dark suits—also, strangely thick black gloves, even indoors—and saying almost nothing.
When he does speak, his voice has the texture of bourbon poured over shattered concrete. And there's a constant, quiet menace to his performance that is truly frightening. In part it's something about the way he carries himself, like his body is holding in a power so massive that, if released, would destroy everything. And when he turns his gaze on the family's enemies, we get a glimpse of what that force is, an absolute furnace of fury.
Amidst a cast that includes Mary McDonnell, Bruce Greenwood, Carla Gugino and a host of others giving compelling, magnetic performances, Hamill is mostly content to simply lurk in the background. And yet like thunderclouds gathering in the distance, you simply can't take your eyes off him.
If you ever wondered, what it would have been like if George Lucas had allowed Luke Skywalker to truly touch the dark side, look no further. Mark Hamill's Arthur Pym is a black hole given flesh and hungry to be released.
---
Netflix's Fall of the House of Usher: All the major Edgar Allan Poe references you might have missed