Marvel doubles down on Xenomorph terror with brand new Alien miniseries
Alien: Black, White & Blood is a new anthology of sci-fi horror launching in February 2024
In space, no-one can hear you complain about color theory. That's a good thing, given that Marvel's latest comic book series based on 20th Century Studios' Alien movie series strips away all but four colors. The title kind of gives it away — Alien: Black, White & Blood.
I know what you're thinking: that's just three colors, because blood is just red. Well, not if you're one of the Xenomorphs, who famously bleed acid, which adds green to the color mix in the latest of Marvel's limited-color anthology series, following up on titles like Darth Vader: Black, White & Red, or Wolverine: Black, White & Blood. This new four-issue series will see a variety of Marvel's top creators tell stories set throughout the entire Alien franchise, touching on everything from the very idea of the unstoppable, unkillable Xenomorph to the labyrinthine existential corporate threat that is Weyland-Yutani.
According to Marvel, the first issue will have the following stories (Descriptions courtesy of the publisher):
Superstars Collin Kelly & Jackson Lanzing (Captain America: Sentinel of Liberty, Guardians of the Galaxy) and brilliant artist Michael Dowling (Black Cat, Amazing Spider-Man) kick off "Utopia," a generations-spanning saga that will be told across all four issues! Soaring through space to find a perfect world, a society descends into darkness as they're shaped by their fear of the Xenomorphs!
Fan-favorite writer Ryan Cady (Winter Guard) and Marvel newcomer Devmalya Pramanik explore the limits of compassion in "Maternal Instincts." On a deep space vessel, a small child is the sole survivor of a Xenomorph slaughter and her only hope for salvation is the ship's comforting and guiding AI computer unit.
Rising stars Stephanie Phillips (Capwolf & the Howling Commandos, Cosmic Ghost Rider) and Marcelo Ferreira (Moon Knight: City of the Dead) deliver a tale of guts, glory and the most exhilarating of games in "The Hunt." Xenomorphs become the main attraction when Weyland-Yutani gives wealthy thrill-seekers a chance to hunt down the galaxy's deadliest species.
The first issue of the series, featuring cover artwork from Ryan Stegman, will be released February 7, 2024.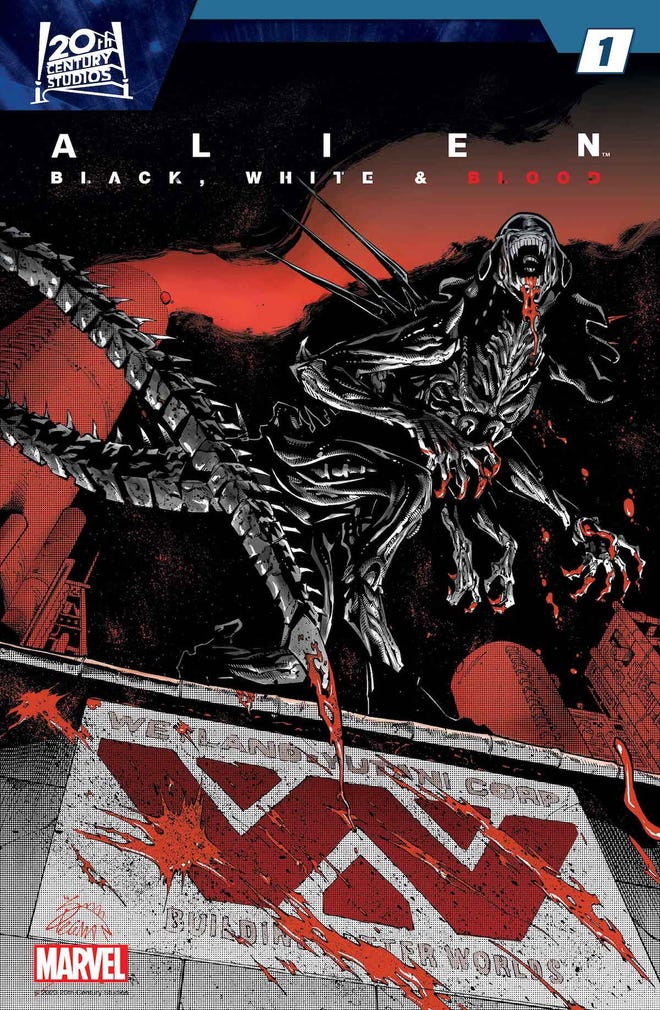 ---
Everything you want to know about the Alien movie series — and how to watch it — can be found here.