Inside the Fortnite x Marvel crossover event Zero War (and how you can get those in-game exclusives)
Is Zero War an homage to Marvel's original Secret Wars?
Marvel Comics' Fortnite x Marvel: Zero War #1 is here, setting up another unforgettable interdimensional battle. Debuting on June 8, the five-issue series from the writing team of Christos Gage and Epic Games' Chief Creative Officer, Donald Mustard, with art from Sergio Davila, the Zero War saga sets up a story that could have enormous ramifications for both universes. Thanks to a unique code included in print editions of Fortnite x Marvel: Zero #1, those who pick up a copy will be able to get a Spider-Man-based skin for their character to wear in-game.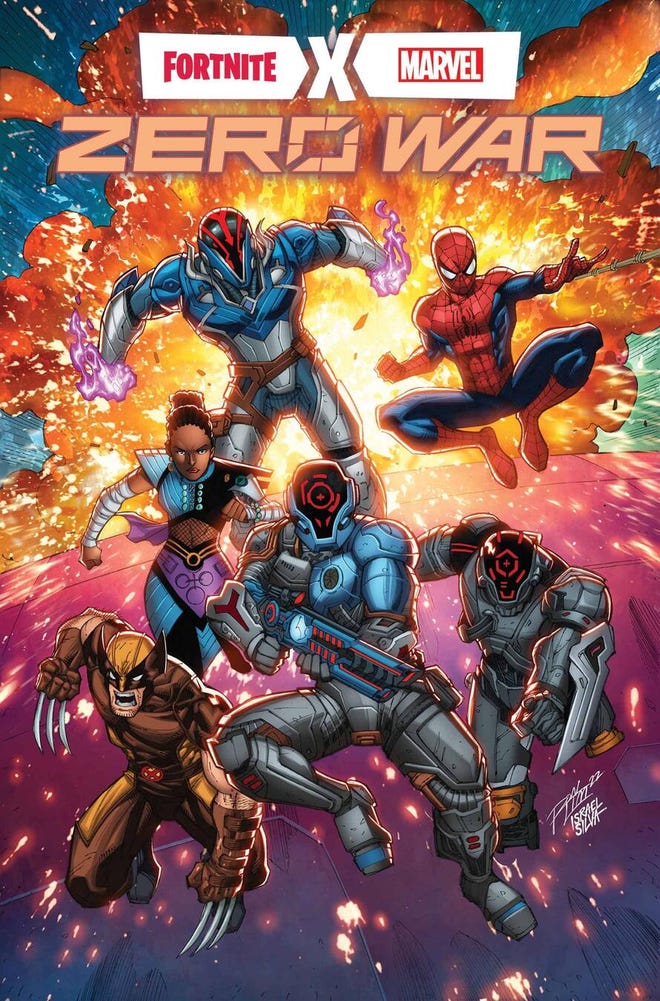 The joy of this Fortnite x Marvel crossover event is that you don't have to be a Fortnite fan to enjoy it and vice versa. However, to ensure that fans of both franchises can enjoy the event, the creative team decided the story needed 30 pages for its first issue (subsequent issues will be the usual 20 pages, except for the finale) to explain any lore that might not be accessible to Marvel fans and vice versa. Narrating the first issue is none other than Spider-Man, whose new Spidey Outfit graced Zero War's variant cover, homaging Mike Zeck's Secret Wars #8 cover. The issue follows the Wall-Crawler, who is tasked with bringing both Wolverine and the reader to speed on how what happens in Fortnite could impact the Marvel Universe.
Whether you are looking to score a new Fortnite cosmetic item (Spider-Man Zero Outfit) or a quality Marvel comic (Fortnite x Marvel: Zero War), this crossover hits the high notes so far: humor and just the right amount of exposition for Marvel readers like myself who don't have a clue what's happening in the game from Epic Games.
Fortnite's marvelous magic
My only personal knowledge of Epic's Fortnite is from one of the worst weddings I have ever attended. With two bridezillas in my hands, I tried to hide in the hotel's guest room to avoid the drama but only found more drama. To this day, what happened next has never been said to either bride. One of the bride's parents was going through a complicated divorce, putting their adult children and guests in the awkward position of babysitting them at the wedding. As I walked into the guest room to grab something, the bride's drunk parents were in a guilty embrace (lucky me!). However, instead of letting me go back to my room, the drunken lovebirds saddled me with the 6-year-old they were babysitting. So, while they got their freak on, I got my Fortnite on for the first (and only) time.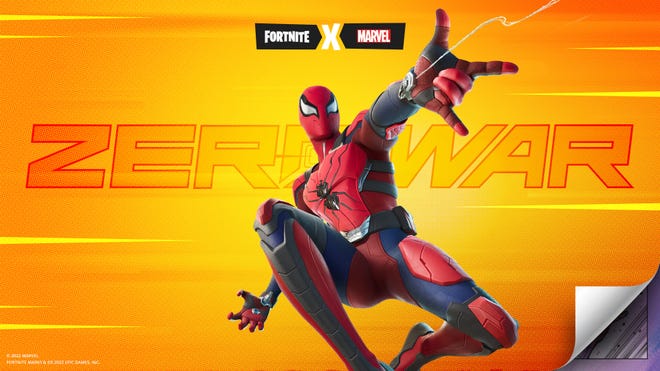 Despite having a stormy night, it was the first time I understood Fortnite's appeal. Reality Zero entranced the little girl I babysat, simply making her so happy. She explained the game's rules to me as only a 6-year-old would, and then we enjoyed an epic two-hour Fortnite dance party. Even though it was an odd night, thank G-d for Fortnite. The game saved us from boredom that night, and I learned all about the popular dance emotes set to two of my favorite songs: Bella Poarch's 'Build A B*tch' to Rick Astley's 'Never Gonna Give You Up.'
What Is Fortnite x Marvel: Zero War #1?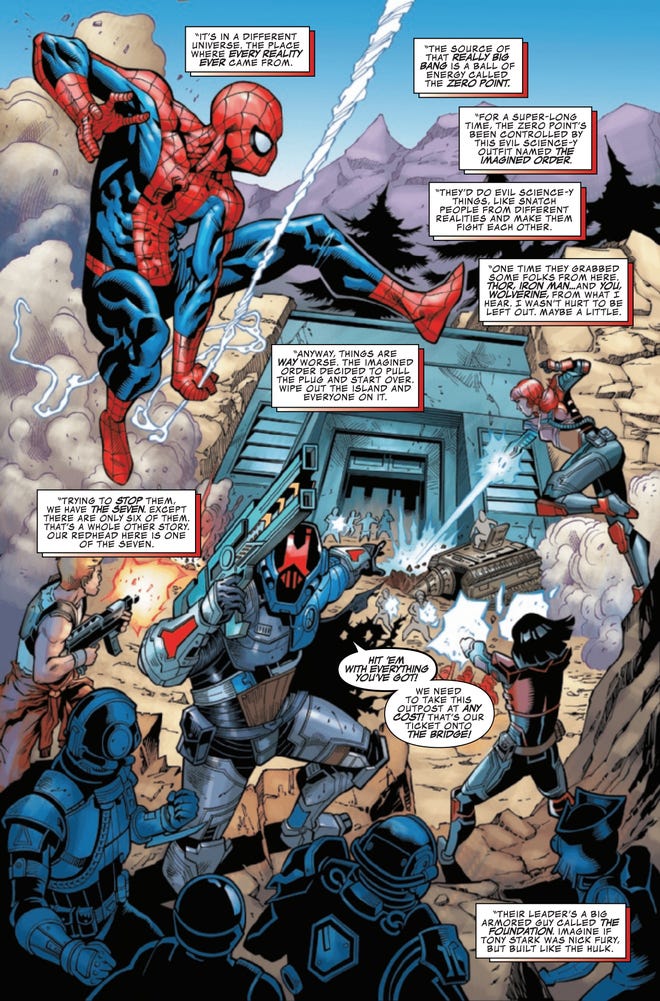 That night at the wedding, I also learned that Fortnite's appeal is that it allows players to mix-and-match heroes from different universes and team them up to fight evil. The game now includes skins from Marvel, Star Wars, DC, Tron, Street Fighter, and many other iconic franchises. It's like living all of your Amalgam comic dreams on the game screen (OK, maybe it's just my Amalgam dreams, but hopefully, there are others out there). However, sometimes the Fortnite team-ups are about more than superficial fun, and the crossover event impacts the course of both franchises (but please share a video of Spider-Man or Patch doing the Rick Astley dance for me).
The new mini-series is a kind of follow-up to 2020's Fortnite x Marvel – Nexus War: Thor (basically a prologue to the new event) and 2021's Batman/Fortnite: Zero Point that leads to the Zero War escalating on Fortnite's Island. The crossover event will feature Wolverine as Patch in an Indiana Jones-style quest for an artifact, the Zero Shard, alongside other Marvel favorites like Spider-Man, Wolverine, Iron Man, Shuri, and more. With the Zero Shard in the Marvel Universe, the teams must work together to prevent an omniverse-shattering disaster that could destroy the Island and Earth-616. To complete their mission, the heroes must retrieve the Zero Shard, a crystallized fragment of the Zero Point created when Galactus tried (and failed) to devour Zero Point.
Will Zero War impact Earth-616?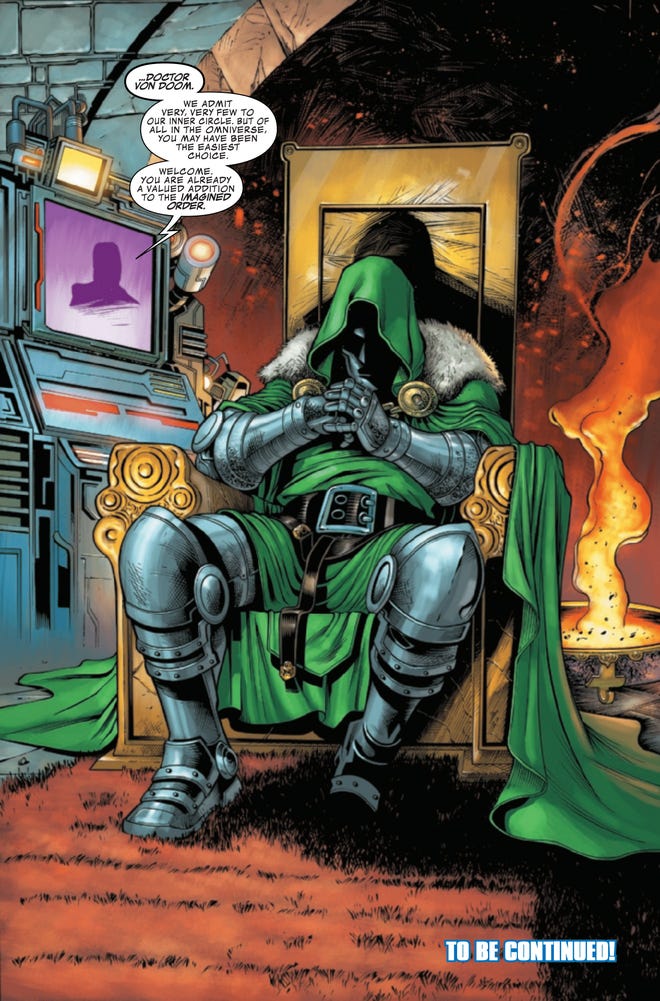 Yes and no. In Zero War, Fortnite's Agent Jones and the Imagined will team up with a group of Marvel heroes to stop the Imagined Order's omniverse-shattering plan by finding and using the elusive Zero Shard. The IO was introduced in Fortnite: Battle Royal during Chapter 2: Season 2 in 2020 and is an inter-dimensional organization that transverses and manipulates realities (like the Time Variance Authority). In Fortnite x Marvel: Zero War #1, to fight the Imagined Order, Spider-Man convinces Agent Jones and the Imagined to help him use one of IO's portal devices to get to Earth-616 and recruit the reality's heroes to help save Zero Point.
Zero War is a quest that we will see play out in both the comics and game—mainly in the final issue. Gage explained to IGN in a recent interview, "For the most part, what happens in the game and what happens in the comic are different fronts in the same war. Some questions players might have about the game are answered by the comic, and vice versa, though neither is required to follow the story in the other."
The first issue sets the stage for both realities to come together, letting us know that every dimension is in danger because of Reality Zero's endless war. Spider-Man explains to Wolverine and readers alike, "The Island is in a different universe. The source of the big bang is a ball of energy called Zero Point. For a super-long time, the Zero Point's been controlled by the Imagined Order."
Unfortunately, for the odds of our heroes succeeding, the IO's leader (which we learned in Batman/Fortnite: Foundation) and the controller of Zero Point, Genō, has already recruited a new member: Doctor Doom, who will help IO get rid of any sentient beings sworn to protect the Zero Point. In case reality-hopping wasn't already a favorite pastime of Doctor Doom, he now appears to have IO's portal technology at his castle in Latveria.
How to redeem Fortnite Cosmetic Items?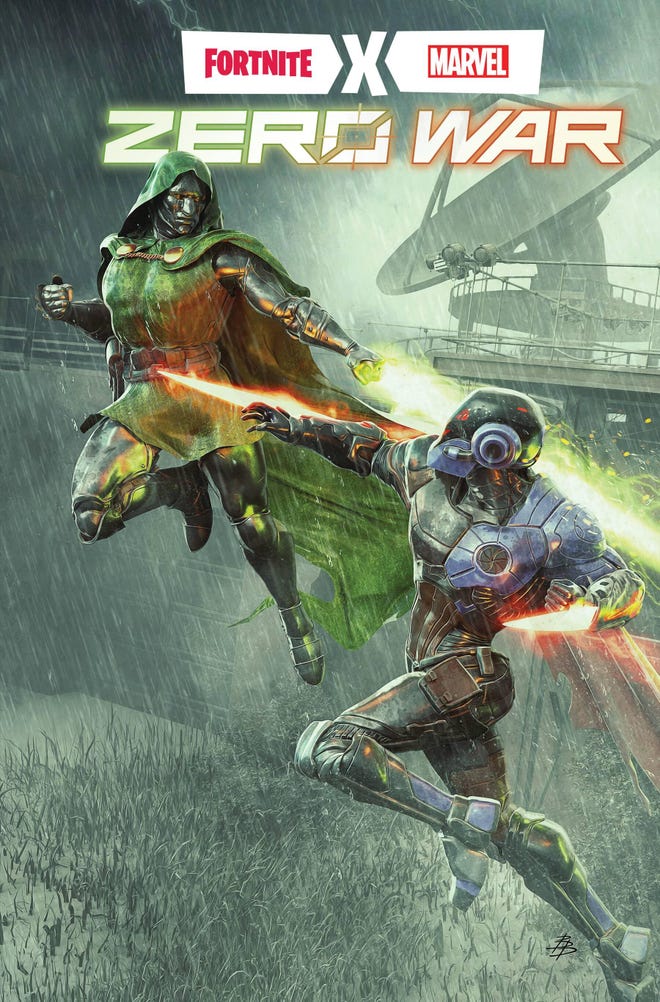 Fortnite x Marvel: Zero War #1 is already available in print at comic shops and digitally via Marvel Unlimited. From the first issue, each print issue includes a code for a Fortnite cosmetic item redeemable at fortnite.com/redeem. Readers who redeem all five codes will unlock an additional in-game outfit at the end of the event. Some in-game cosmetic items will eventually be offered for purchase through the game, while others are comic book exclusives.
The first issue released on June 8 includes a code for an in-game cosmetic upgrade, the Spider-Man-based Outfit. The second issue arrives on July 13. It picks up with Fortnite and Marvel heroes (possibly Storm, Bucky Barnes, Captain America, and Thor) in Wakanda as they hunt for the Zero Shard. At the same time, Iron Man and The Foundation go on a mission into the unknown, possibly discovering Doctor Doom's connection to IO (or at least that is my guess based on the Bjorn Barends variant cover for Zero War #2 with Doom).
Here is a breakdown of what's in each issue of the Zero War mini-series and its release date:
June 8: Fortnite x Marvel: Zero War #1 – Spider-Man Outfit (timed-exclusive limited to comic buyers)
July 13: Fortnite x Marvel: Zero War #2 – Iron Man Wrap (exclusive limited to comic buyers for 2+ months)
August 17: Fortnite x Marvel: Zero War #3 – Wolverine Pickaxe (timed-exclusive limited to comic buyers)
August 31: Fortnite x Marvel: Zero War #4 – Fortnite x Marvel: Zero War Spray (permanent exclusive)
September 28: Fortnite x Marvel: Zero War #5 – Fortnite x Marvel: Zero War Loading Screen (permanent exclusive)
The first edition will be the only one to include the item codes, so you'll need to quickly get to the comic shop if you want a code. In my experience, comic stores sell out of these issues rapidly, so you'll want to get a printed edition ASAP.
---
Get your Marvel fix with our guide to the
best Marvel Comics stories
of all time.